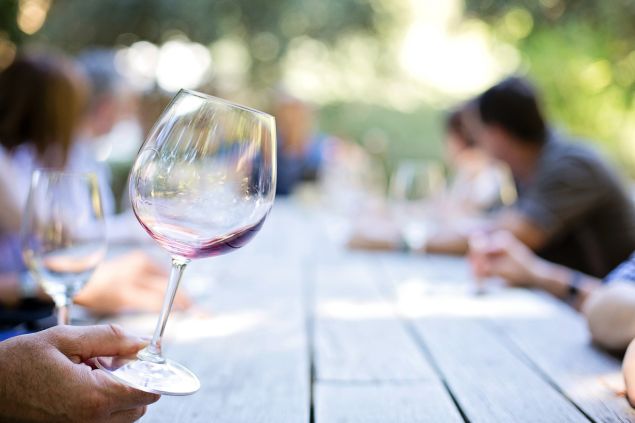 Liquor stores and wine shops will always be neighborhood staples, but companies that deliver boxes of wine to your doorstep each month have risen in popularity. Although the first one came to be years ago, there has been a new influx of wine of the month clubs that cater to millennials with bottles named things like "So This Happened…" and "#TBT." With its use of crowdfunding, one of them feels like a true startup.
SEE ALSO: We Tried Blue Apron, Hello Fresh and Their 4 Competitors—One Was Clearly the Best
These companies all promise a few things, mainly delicious wine and convenience. Their membership plans, prices and methods of wine selection, however, very greatly. I wanted to get a sense of how these companies compare, so I put a few to the test: Club W, Plonk and Naked Wines. As it became evident that these companies execute the wine of the month club idea very differently, it also became clear that one shines above the rest.
The plan:
You deposit $40 or more into their Naked accounts each month. You can use this to buy wine whenever you want, and prices range from $7 to $25 per bottle. Shipping is $10.
Choosing your wines:
You can order whatever you like and however much of it you want, whenever you want it. The wine selection is huge, and although you do the choosing yourself, this club helps you understand your palate over time. You're prompted to rate each bottle you drink so you can be offered better suggestions for your taste preferences.
Pros and Cons of my experience:
+With Naked Wines, you're supporting independent craftsmen rather than mass market producers. With every purchase, members are actually crowdfunding all of the wine sold on the site. Naked Wines works with over 100 independent wine makers, and because the growers know their fruit has been sold upfront, grapes are harvested at the perfect time for ripeness.
+The crowdfunding aspect of this club allows all the wine to be sold at wholesale price, or 40 to 60 percent cheaper.
+All of the wines I tried were delicious.
+You get a free "gift bottle" every month.
+On the Naked Wines app, you can chat with the winemakers directly to ask questions or give feedback.
-The flexibility is almost too much.
The mission and the price are there, but the simplicity isn't. There are so many options that it can be a little overwhelming, and while some people would appreciate the flexibility, it doesn't make for much of a "wine of the month club" experience.
My rating:
4/5
The plans:
Plonk has you pre-purchase memberships for a certain number of months rather than be subscribed continuously. There are A LOT of plans to choose from.
-2 bottles per month based on grape variety (choose cabernet, pinot noir or sauvignon blanc): $65 for one month, $195 for three months, $390 for six months or $780 for one year
-2 bottles per month (choose white, red or mixed): $50 for one month, $150 for three months, $300 for six months or $600 for one year
-4 bottles per month (choose white, red or mixed): $90 per month, $270 for three months, $540 for six months or $1,080 for one year
-12 bottles per month (choose white, red or mixed): $250 per month, $750 for three months, $1,500 for six months or $3,000 for one year (Note: you receive three bottles of four different wines, not 12 unique wines)
-Shipping is free
Choosing your wines:
You don't
Pros and cons of my experience:

+The bottles are more interesting than average.
+Can give memberships as gifts
+Each shipment comes with tasting notes and recipe pairings.
-There is no customization to your taste preferences other than the option to choose a grape variety.
-I wasn't a fan of any of the Plonk wines I tried.
-Typically when you buy more of something, the price goes down. That isn't so here. The cost for a month remains the same whether you buy one month or an entire year.
-This club is pricey. Bottles cost between $25 and $32 each.
I can get past a high price point if it's clear the product is better, but that isn't the case here. Firstly, I didn't like the wine. Perhaps I would've if I was able to choose from recommendations? As I learned when I tested six recipe delivery services like Blue Apron and Hello Fresh, the more say you have in what you receive, the better the experience.
My rating:
2/5
Club W (Now known as Winc)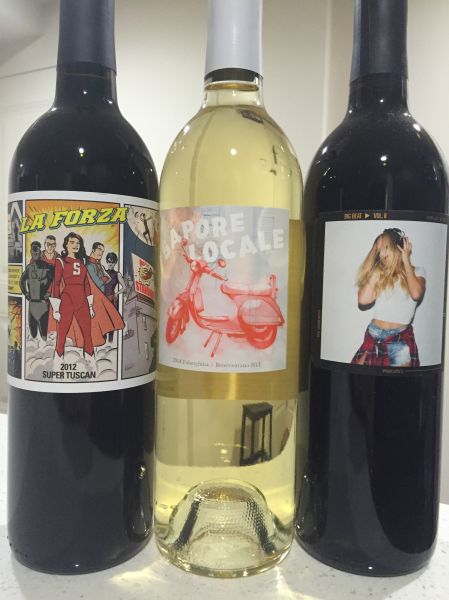 The plan:
Three bottles monthly for $39 (plus $6 shipping) until you cancel (with the option to skip months). You can add additional bottles for anywhere from $13 to $32 each, and orders of four bottles or more come with free shipping.
Choosing your wines:
When you first join, you're prompted to take a six-question survey about your taste preferences so the company can recommend the best wines for you. Among other things, it asks how you like your coffee, if you enjoy earthy flavors like mushrooms and truffles and how adventurous you are when it comes to food. You also select how many bottles of red and how many bottles of white you'd like to receive so your recommendations can be given accordingly. Each month, you can choose from your suggested bottles or select from the new featured wines.
Pros and cons of my experience:
+The Palate Profile really works. I really enjoyed all of the wines I received.
+The bottles are fun, contemporary and unique. Unlike most store-bought wines that depict vineyards and old buildings in faded colors, the labels depict everything from crossword puzzles and vintage photographs to pop art cartoons and a kitten dressed as a lion.
+The plan and selection process is extremely straightforward
+The price comes out to $15 per bottle if you stick with the three. But purchasing just one additional bottle will cancel your shipping cost, making the wines $13 each.
+By scanning the labels with your phone, you can open videos where Club W curators go through tasting notes and other background information, such as producers' story and an explanation of the growing region.
+If you rate 10 wines, you can earn $10 off an order.
Club W is perfect for wine lovers who aren't wine snobs. Everything about it from the names to the bottles is creative and goes against the notion that wine is a very proper thing meant to be treated a certain way. Yet, with the tasting recommendations and in-depth wine profiles, this club presents a great oppurtunity to learn about wine in general and on a personal level. The process is easy, the price is perfect and the wine is great.
My rating:
5/5
And the winner is… Club W

had it all. The plan was the simplest, the price is great and the wine is fun and surprising and above all, delicious. Plonk fell short on every one of these fronts, and although Naked Wines is an excellent wine resource, it definitely isn't the best option for someone looking for the "wine of the month" experience.
Disclosure: All orders were completed with a free trial.
Correction: This article previously stated that Club W members earn $10 off an order for referring 10 friends. The promotions is for rating 10 wines, not referring friends.