Get out a glass of rosé, because I'm introducing Here for the Wrong Reasons. Think of this as a Bachelorette re-cap corner where I'll debrief all of JoJo's guys like I'm her nosiest friend or a mother that doesn't have healthy boundaries.
Seeing as one guy actually thought it was a good idea to explain a meme to a 25-year-old woman, I'm going to say this isn't our brightest crop of southern gentlemen. Between Damn Daniel's cringe-worthy conversation instincts and the one who dressed like Santa Clause, this Bachelorette offers proof eternal that a pretty girl will make boys become their worst selves.
The Guys JoJo Told to Leave (Get Out):
NICK S.
I'm pretty sure Nick was the one who brought JoJo a drink while she was doing a one-on-one interview, slurring his words and drooling all over her, but that would mean something about him was even the least bit memorable. Still, not very Eagle Scout behavior, Nick S.
COLEY
My notes for Coley just read "used car salesmen." Between that creepy Cheshire Cat grin and the helmet of slicked back hair, I imagine that Coley smells like Axe Body Spray and I commend JoJo for removing him from the mansion, for everyone's sake.
SAL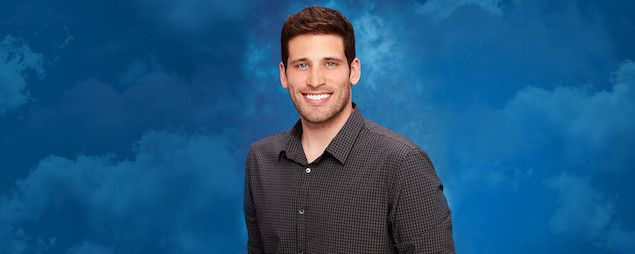 Who?
PETER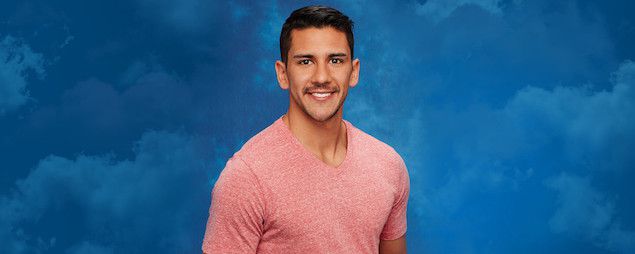 Peter gave JoJo a heart-shaped pillow for his first impression, which is cute in an "I just stopped at CVS on the way here" kind of way. But between his mustache and non-white skin, there was no way he was ever going to win this.
JAKE
Jake, an architect from Chicago, is one of the few boys here with an actual job. Plus, that job is an ARCHITECT. Has JoJo ever seen a romantic comedy? Jake didn't get a lot of screen time, so I'm not exactly sure why he got eliminated so early, but it's DEFINITELY not because he's Black, okay?
JONATHAN
ABC

The kilt is less weird than that button-up
Am I the only one who thought that showing up in a kilt was an adorable move for the half-Scottish, half-Chinese Jonathan? The show (and the rest of the guys) acted like it was a hugely embarrassing faux pas, but are you really telling me JoJo has never seen an episode of Outlander? I admit, it was a little uncomfortable when Jonathan made some comment about being Scottish below the belt, but c'mon, she's really pretty. He was nervous!
This Week's Worst Guy: DANIEL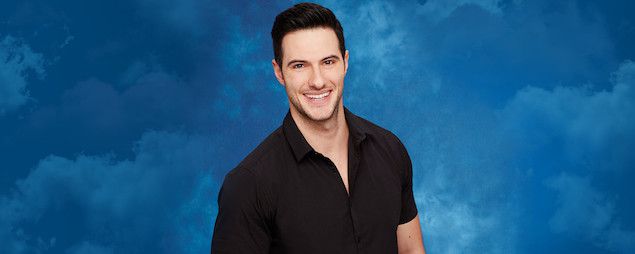 Have you ever tried to explain a meme to your parents? Come on, I'll wait. Go watch "Damn Daniel," call your mom, and try to explain what it is and why it became a thing. Aside from getting drunk and being the first guy of the season to jump into the pool, Daniel attempting to explain "Damn Daniel" to JoJo was the worst moment of the season already, and it's only episode 1.
This Week's Frontrunner: JORDAN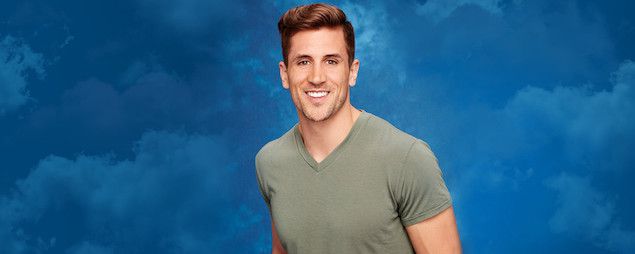 No shocker here. Aside from winning the first impression rose, Jordan is a former pro-football player/dog in human form that had the sweet, protective boyfriend thing down. Chad might be all bluster and confidence (already staking his claim to be the villain this season) but Jordan is the brother of Green Bay Packers quarterback Aaron Rodgers, and he knows he has final three in the bag no matter what he does. "Choose me," his soft brown eyes whisper. "Choose me and you'll be sisters-in-law with Olivia Munn." I'm not saying JoJo is here for the wrong reasons, but the type of person who wants to be a contestant on The Bachelor is also someone who relishes attention and the chance to brush with fame. Jordan Rodgers is the best bet for offering that to her.
Dana's Pre-Show Predictions:
Two weeks ago, when they announced who the contestants were online, I made an impromptu ranking based on nothing more than their physical appearance and generally terrible answers to quick biographical questions. Now every week I'll be measuring my predictions up against who JoJo decides is actually terrible enough to go home.
Evan
Brandon
Nick S.
Vinny
Nick B.
James Taylor
Luke
James F.
Grant
Coley
Daniel
James S.
Sal
Peter
Jonathan
Jake
Ali
Alex
Christian
Will
Robby
Derek
Jordan
Wells
Chase
Chad
Looks like she cut the middle out of my prediction spread, which sort of makes sense. The good guys are worth keeping, and the ones that seem awful are at least memorable when you only have an awkward cocktail party to get to know them. It's the ones in the middle that don't get airtime and get lost in the shuffle of glitter and homophobia.
That's all for now! You know, starting a Bachelorette re-cap corner is a lot like falling in love: sometimes it forced you to make smilies that don't really work. Tweet at me about who you like and who you hate at @DanaSchwartzzz and I'll share your thoughts next week.