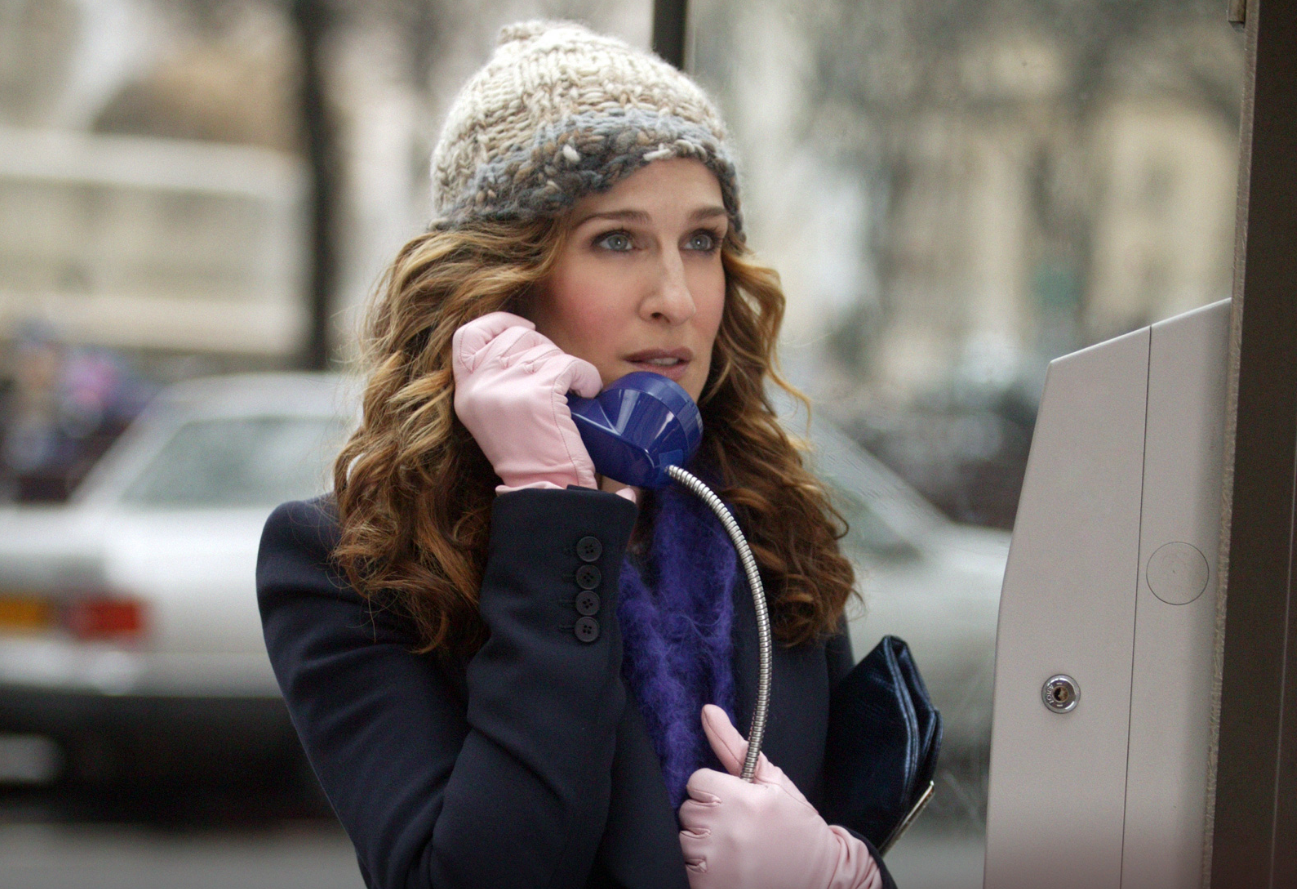 Over the years, as the ways New Yorkers date has evolved, many people have wondered what Carrie Bradshaw would think of it all. Ms. Bradshaw could be using Tinder to find someone better than Big, which is easily doable, even on the worst dating app. Her bestie Miranda might be using Bumble, where women message first, because of how feminist it's supposed to be. Charlotte would obviously be on JDate, because of Harry. And of course, Samantha would be using every single one, including 3nder.
The new Twitter account "@BradshawOnTour" imagines a modern-day Carrie Bradshaw's life on the indie road. The account was started on May 2 and has a little over 800 followers, but is bound to grow (and likely go viral). Ms. Bradshaw's musings would be better if she was living in Bushwick and frequented Brooklyn's finest hidden warehouse venues. On the Twitter feed, the imaginary indie SATC star discusses crashing on couches, unpredictable set times, touring Europe without wifi, getting on the guest list and Samantha sleeping with sound guys.
Whether you're a music journalist, musician or Sex and the City stan, you'll want to follow Ms. Bradshaw's imagined backstage antics. In fact, Observer alum Candace Bushnell should consider re-visiting the series, only this time Ms. Bradshaw will spend time at Baby's All Right instead of Barneys. No one ended up watching the short-lived Carrie Diaries prequel, and this would be much more worthy of The CW's time and effort.