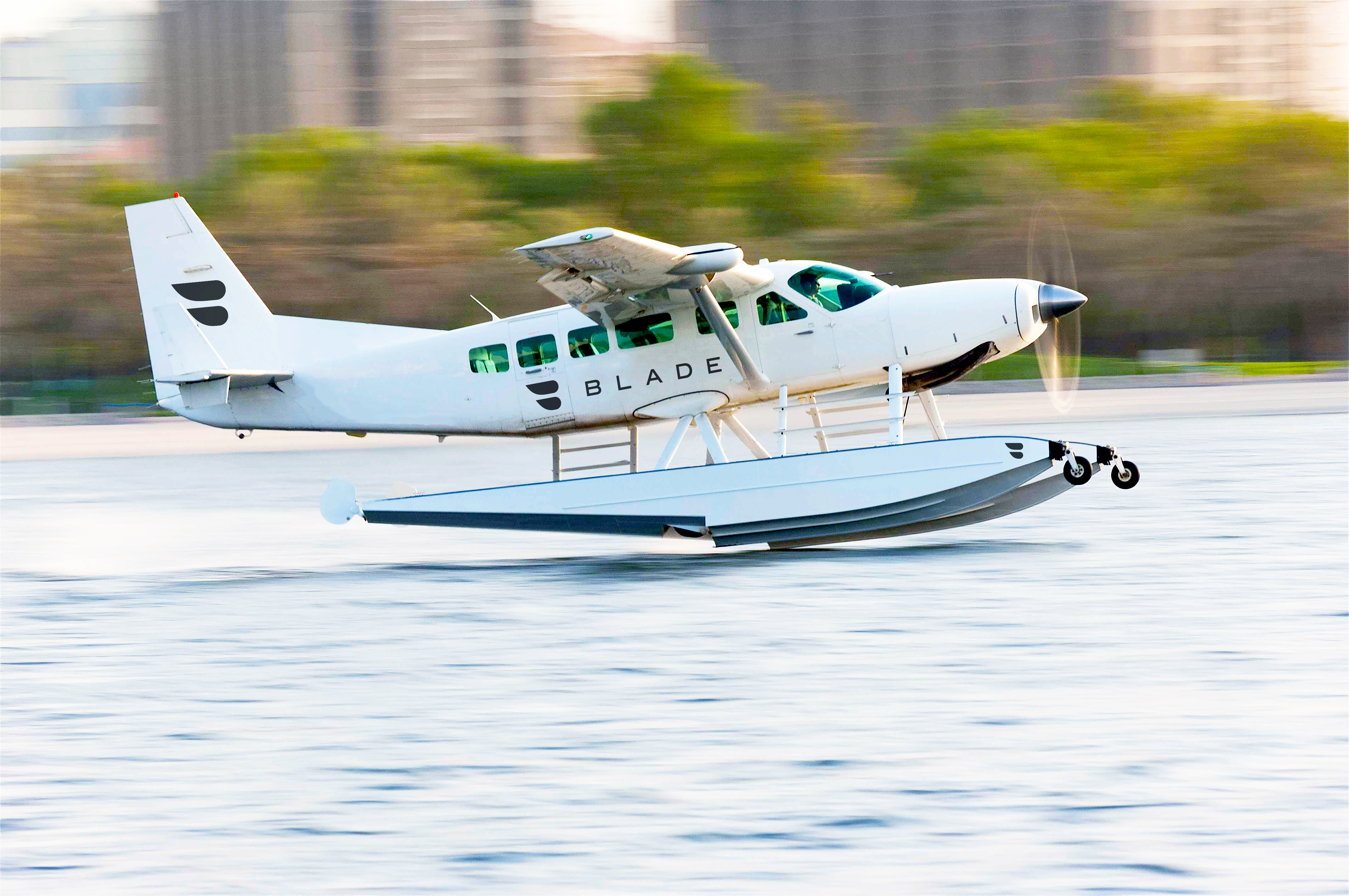 With Memorial Day swiftly approaching, it's time to prepare for Hamptons getaways. Alas, the thought of taking the Jitney yet again is so dreary, the Long Island Railroad isn't exactly glamorous and sitting in traffic with the rest of the riff-raff is tedious when you only have two days for a vacation. If you can't stand the thought of bumper to bumper cars, there are far easier and more elegant ways to escape. Simply choose between a helicopter or a private jetshuttle.
When choosing a 'copter, which one is right for you? With all of the options out there (and yes, there are plenty), you need one with a built-in car service, and one that's colorful enough for ample Instagram opportunities. Of course, you could always charter one, or purchase your own if necessary. If you're not ready to make that commitment, a helicopter membership works well.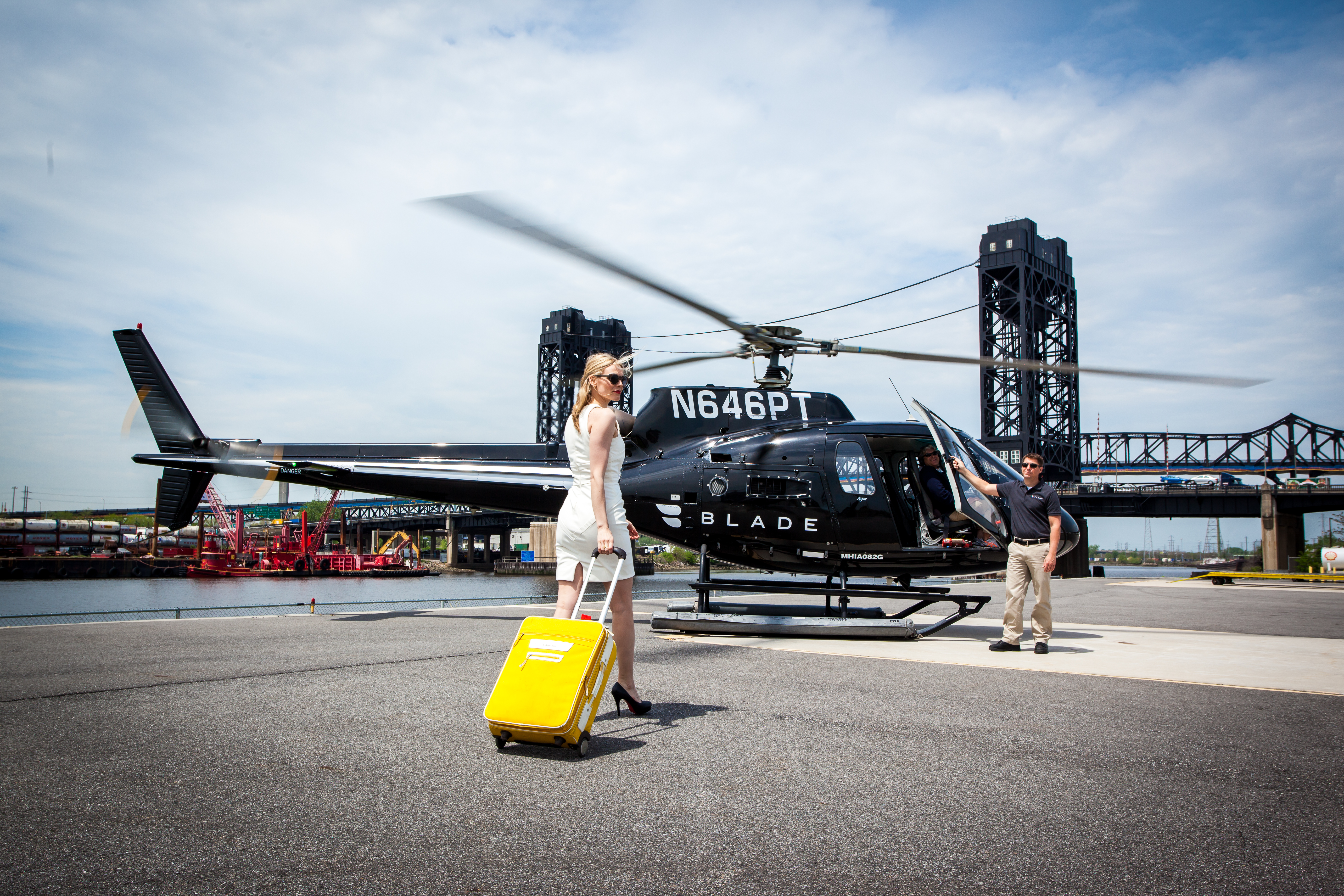 JetSmarter provides free helicopter transfers, making it financially savvy, especially for those who spend most of the summer months by the beach. The service currently offers transfers to East Hampton, and there will be Southampton service starting Memorial Day Weekend. The private booking app transports downtowners to East Hampton over the weekend. So prepare to be jetting off with the same finance bros that you just shared a cocktail with on Stone Street. The transfer will seat up to six passengers. JetSmarter offers a membership program for $9,675 annually, alongside a one time $3,500 initiation fee, but the first seat on the helicopter transfer is free. For non-members, it's $495 a seat.
BLADE offers private 'copters to the Hamptons and to Nantucket. If you're so tired of seeing the same old folks at the Surf Lodge, why not head to Massachusetts instead? You can break out your handmade basket bag to celebrate, because it's the only way to get directly there from Manhattan. There's a Wall Street lounge, along with direct flights from Westchester, if you're a suburbanite.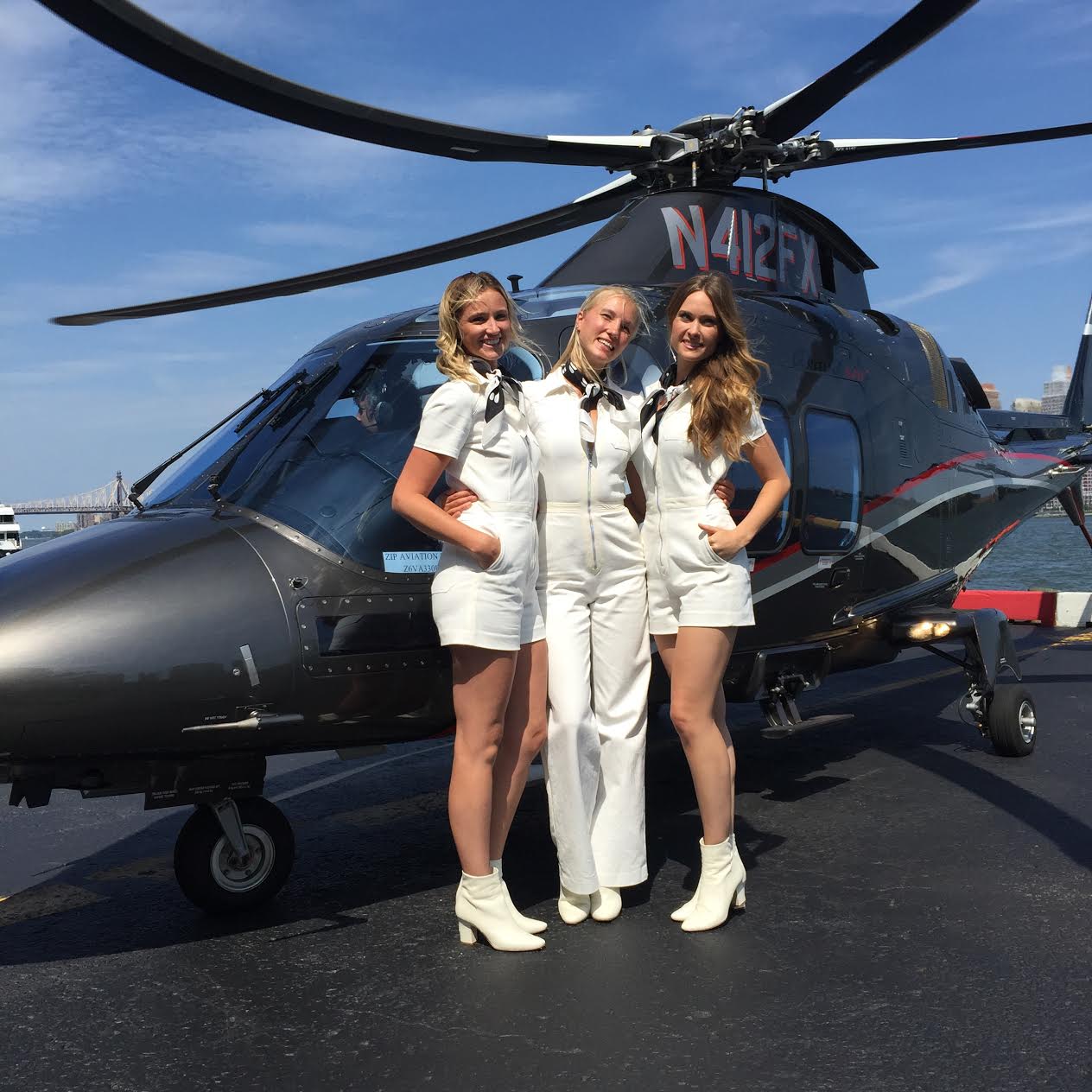 The brand new Wall Street lounge will look like the other Manhattan locations, with an all-black interior and open bar stocked with Grey Goose and rosé served in special sippy cups for a no-spill experience once in flight. But at this one, users can have their car take them directly onto the tarmac beside the aircraft to board privately and avoid the paparazzi, which can be booked by app. Unlike JetSmarter, seats are booked one way. From the city to Southampton it's $575, East Hampton is $595, Montauk is $625 and Nantucket is $695. If you need the "driver on the tarmac" direct boarding option, because you're incredibly famous or having a bad hair day, it's only $95 extra. With these options, it looks like the Jitney might be empty this summer…