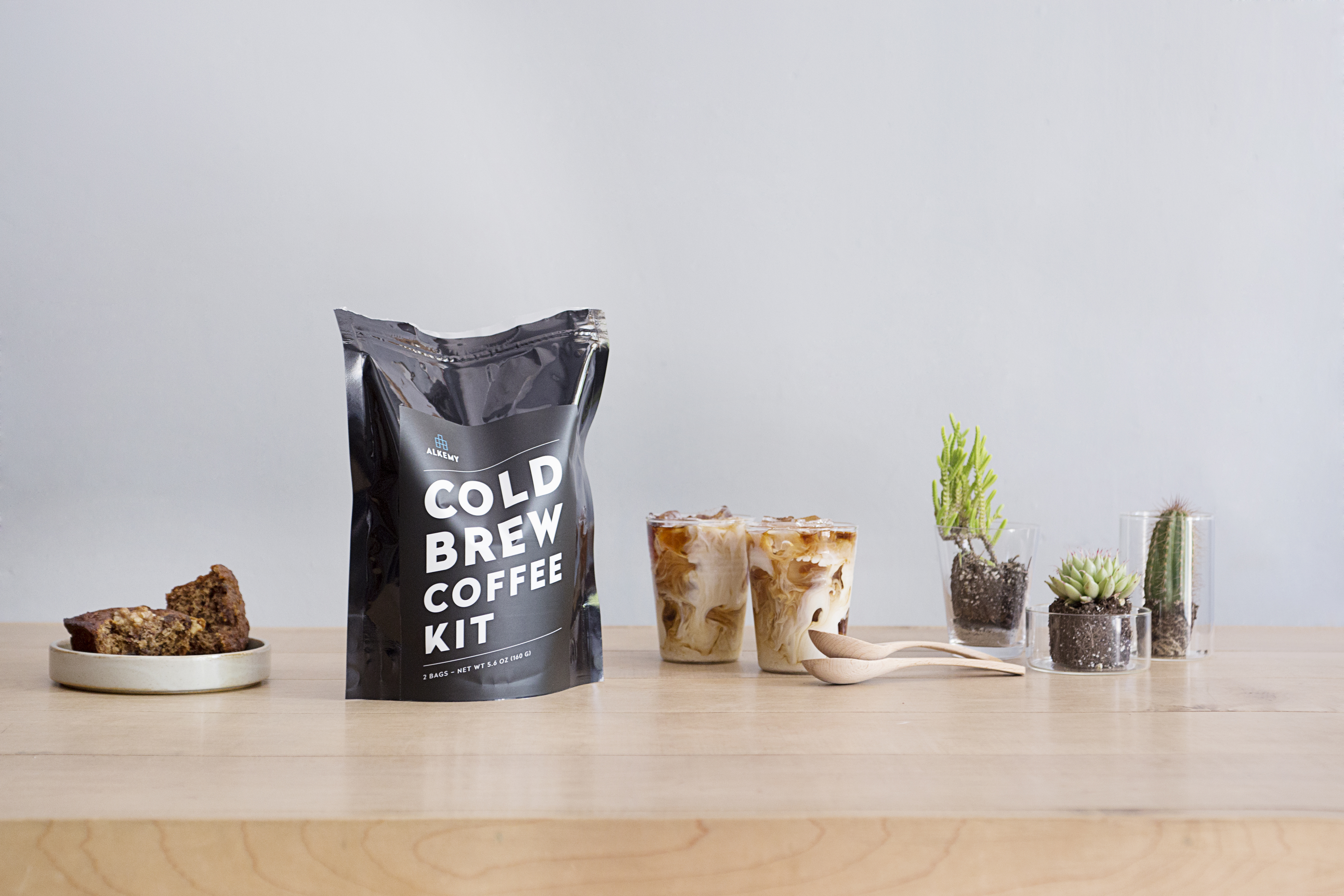 Jin and Rim Han are the husband and wife team behind Crema BK, one of the many super hip coffee shops in Greenpoint. Unless you're accustomed to the G(host) train, it's more than likely you've never ventured over to that particular part of Brooklyn…but it might be worth it to procure your very own kit, along with a coffee to go. The couple teamed up to create a brand new way to create cold brew coffee. Their reusable, portable and disposable cold brew kit is like a Keurig because it's convenient, but it creates tasty cold brew instead of watery sludge.
The kit uses a plastic pouch to steep and store the cold brew coffee. It's only $18 and can travel–so expect to take it on the road this summer if you don't want to rely on chance Starbucks encounters. (Okay, they're on every block at this point.)
The kit comes with coffee grounds and brew bags and looks surprisingly simple to use, even if you're kitchen challenged. Sure, it doesn't provide the usual ultra-trendy Brooklyn coffee shop with a broken bathroom, baristas with man buns, exposed bricks and succulents, but you can be your own barista. Simply put on a plaid shirt, give yourself a Tattly or two while you wait for the coffee to brew for 12-24 hours. Following that wait, you can enjoy cold brew coffee all summer–or until September, when it's time to don down jackets again.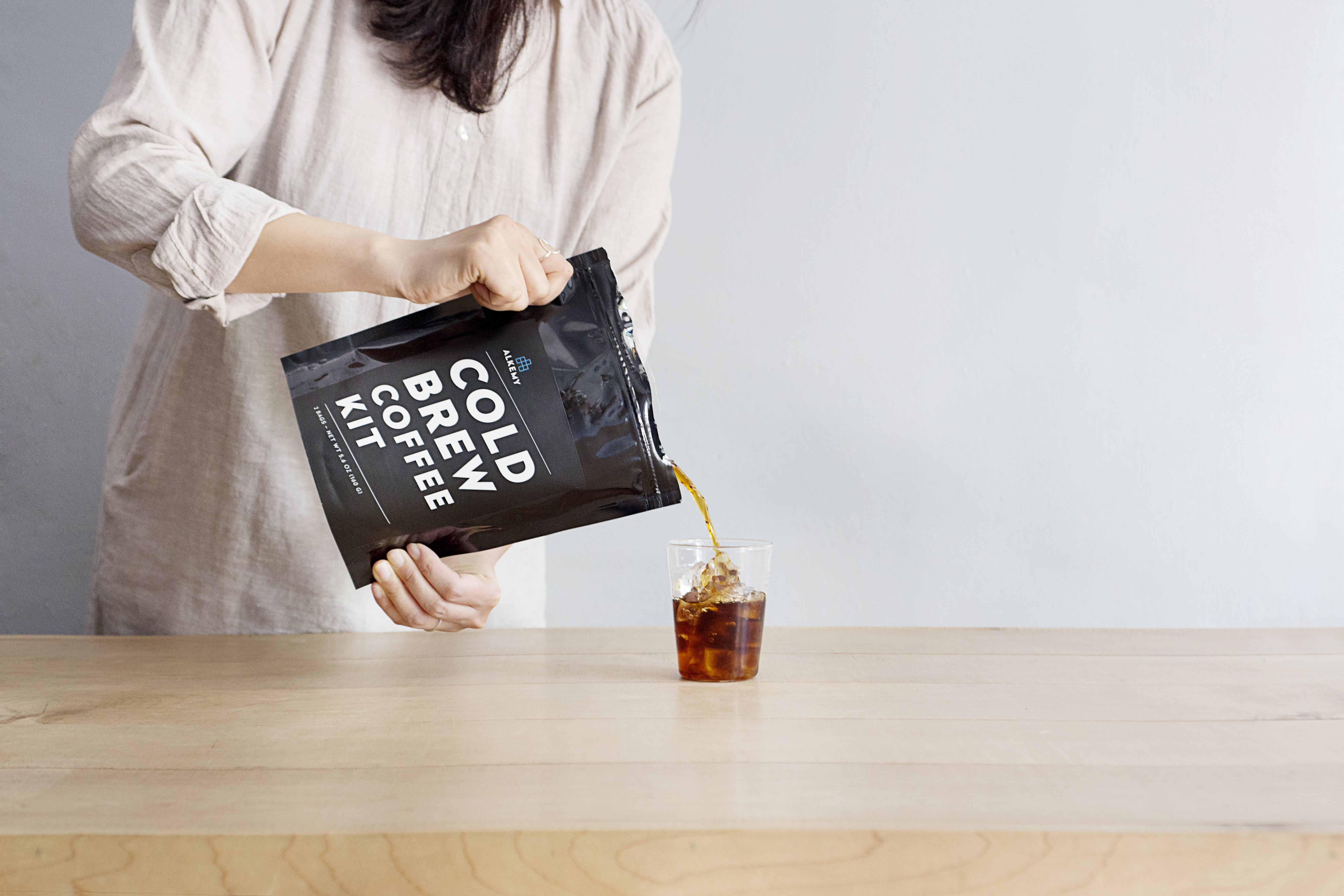 If you've ever tried to cold brew coffee at home, you either need a large amount of counter space (sometimes impossible in New York apartments) or advanced equipment, and no matter what you're sure to make an enormous mess. Just think of how impressed your hipster friends will be when you can whip up a cold brew at a moment's notice–and your co-workers if you take advantage of its portable nature.