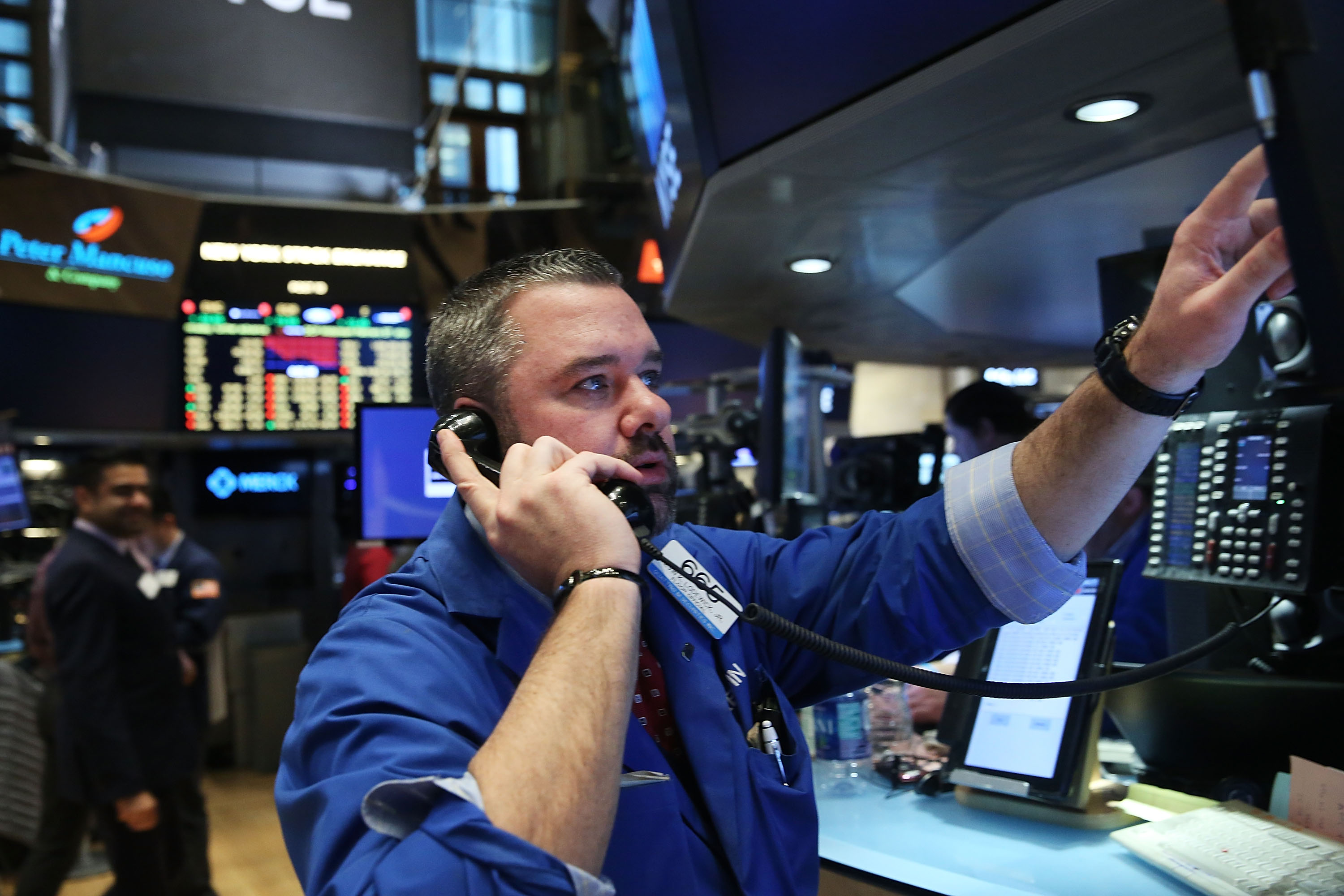 In May, payroll employment grew by just 38,000 and the unemployment rate fell to 4.7 percent. This is the lowest reported number of monthly job gains since September 2010. There is a lot of political rhetoric around the economic angst of Americans, and today's numbers will not do much to change the minds of those who believe the economy is not working for them. Let's look at some of the trends underlying those feelings below.
1) Job Growth
This month the economy added 38,000 total non-farm (TNF) jobs. While one month doesn't make a trend (and there have been 8 months with job growth below 100,000 since 2011), job growth has slowed so far in 2016, averaging 150,000/month. The official government strike report counted 35,000 workers from Verizon, who would normally be working but were not. Thanks to the efforts of our old boss Labor Secretary Tom Perez, the Verizon strike is over and we should see that reflected in next month's report.
2) The Unemployment Rate
The unemployment rate fell this month to 4.7%, the lowest level since November 2007. In general, lower unemployment is good, but it can sometimes fall for "bad reasons" if people give up looking for work. That seems to be the case this month: labor force participation fell and more unemployed left the labor force than found jobs. A major sign of concern is the still-elevated alternative measure of unemployment U-6, which includes discouraged workers, marginally attached to the labor force, and those who are part time but want full time jobs. Part time for economic reasons increased by 468,000, so even though the overall unemployment rate fell, the U-6 rate held constant at 9.7%. The ratio between U-6 and U-3, currently at an all-time high, suggests we're not at full employment and there's still a lot of slack in the labor market.
3) Labor Force Flows – where are people going?
Three of the last four months have seen more unemployed flowing out of the labor force. This reverses the previous four months (October 2015-January 2016) when it was starting to look like the economy had turned a corner with more unemployed flowing into employment. While some of this maybe driven by older workers, and the month-to-month variation in this series is noisy, we would still like to see more unemployed workers consistently finding jobs.
4) Are retiring "Baby Boomers" affecting the jobs numbers?
As we mentioned earlier, the unemployment rate fell largely because workers left the labor force. As the "baby boomer" generation continues to age, many older workers may be moving into retirement, so overall labor force participation is expected to decline. Therefore it's helpful to look at the population age 25 to 54 for a gut check that removes the impact of older workers' retirement. Participation for these workers has been holding steady for the last few years, though it ticked down .2 percentage points this month. More importantly prime age employment to population ratio actually ticked up .1 percentage point, and remains on a positive trend.
5) Wages
Wages are where rubber meets the road for American families. Though real wages have grown recently, that growth is mostly from extremely low inflation coupled with steady nominal wage growth. This partly explains why many Americans haven't felt the recovery benefitting them, particularly since wage growth was practically stagnant for far too long. So far in 2016, low inflation is continuing to lock in the real wage gains from 2015. Over the year, average hourly earnings have risen by 2.5%.Compare this to 2014, 2013, and 2012 where wages grew at an annual rate of 1.8%, 1.9%, and 2.2% respectively. Since inflation has remained even lower, workers are seeing some real wage growth even if it doesn't feel like much. If you are looking for one positive sign from this report, here you have it!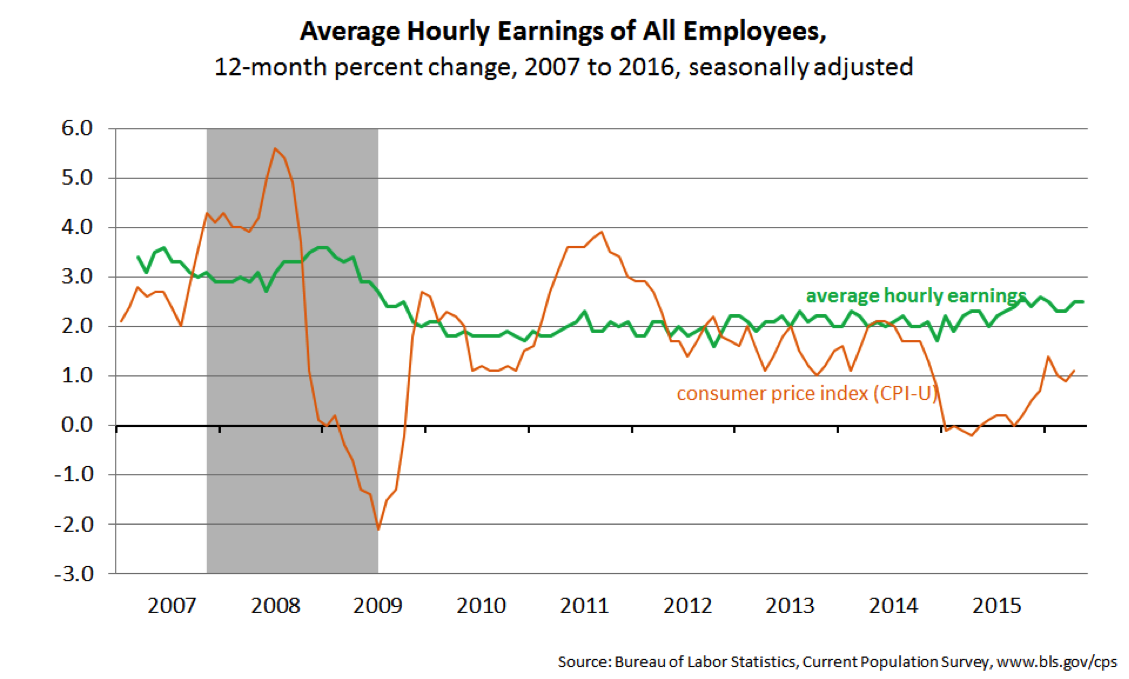 Harin J. Contractor (@harincontractor) & Charles Carson (@CharlesC1983) are former economic policy advisors to the U.S. Secretary of Labor.