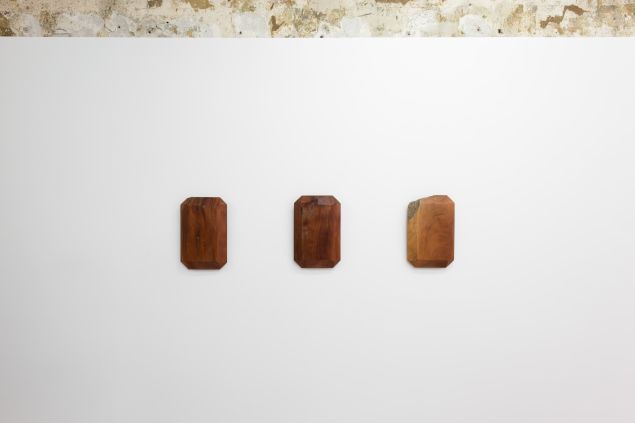 MONDAY, JUNE 20
Talk: "Lucy Skaer and Sarah Demeuse in Converation" at P!
The heady yet fun Lower East Side gallery P! is hosting what looks to be an attractive talk between Sarah Demeuse, curator of their current show "for Every Purpose," and Lucy Skaer, an artist participating in the exhibition. The show, which focuses on artworks that align with repetition in the natural world, features carved wood works by Skaer along with artworks from Batia Suter and Eduardo Navarro. The talk and accompanying screening will symbolically take place on the longest day of the year and will be followed by one of Navarro's outdoor audio installations. So don't go out into nature on this summer evening—go sit in this room and consider it instead.
P!, 334 Broome Street, New York, 6:34 p.m.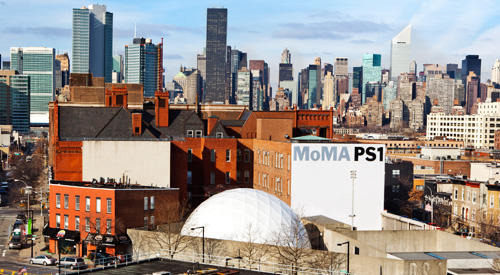 Gala: "MoMA/PS1 40th Anniversary Benefit Gala" at MoMA
Gala season rolls on with another New York museum benefit, and this time it's PS1's turn. But they don't expect you to schlep all the way out to Queens to ask you for donations and are politely holding the event at MoMA instead. Ticket purchases will help support the cutting-edge programming and extensive DJ-ing that PS1 is known for. In return, you'll get drinks, dinner and some earnest thanking from Aggie Gund, the PS1 Chairman of the Board of Directors, and Klaus Biesenbach, the PS1 Director and MoMA Chief Curator at Large. Seems like decent value and a worthy cause.
MoMA, 11 West 53rd Street, New York, 7 p.m.-12 a.m.
TUESDAY, JUNE 21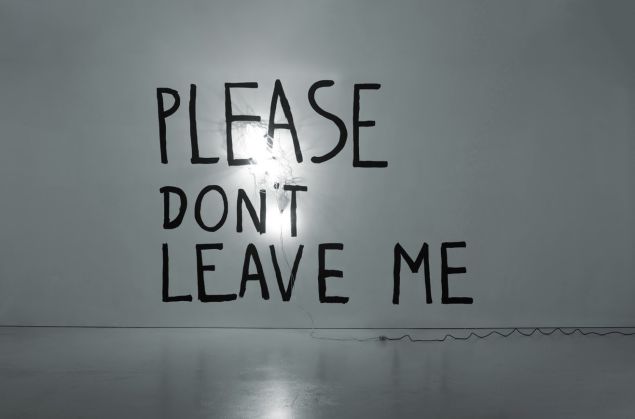 Opening: "Bas Jan Ader" at Metro Pictures
Here's a summer survey show on Mr. I'm To Sad To Tell You, the original Emo artist Bas Jan Ader. Bas secured his place in history in 1975 when he tried to sail from the U.S. to Great Britain in a small sailboat (as part of an artwork) and was subsequently lost at sea, his body never found. Who knows? Maybe he's living it up on a small island off Greenland right now? But in his absence, we have the photographs, films and installation works he made during his life, the last 12 years of which were spent in Los Angeles, Calif. This survey show will place him in context among the other trailblazing LA-based conceptualists of his ilk, such as John Baldessari, while also showing how his powerful artworks were just an extension of this Dutchman's dramatic, yet too short, life.
Metro Pictures, 519 West 24th Street, New York, 6-8 p.m.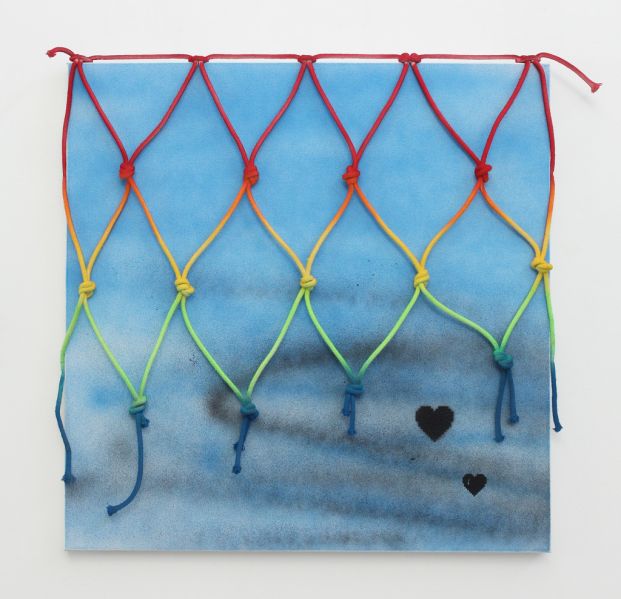 Opening: "Wendy White's Santa Cruz" at Eric Firestone Loft
The Celebrated Mr. Firestone, who brings his flair for the dramatic from his home base in East Hampton to this project space in NoLita, will open the 20th solo exhibition from NYC-based painter Wendy White, her first in the city since 2012. The paintings in this show reference west coast surf and skate aesthetics in the form of neon colors and graphic media and will become part of an "immersive installation," according to the press release. Known for her liberal use of the Adidas brand in her work, White is now diving head first into the Santa Cruz brand, originally known for their skateboards but who also make everything from hoodies to long shoreman hats.  If this is White's identity crisis, it should be enjoyable nonetheless.
Eric Firestone Loft, 4 Great Jones Street, New York, 6-8 p.m.
WEDNESDAY, JUNE 22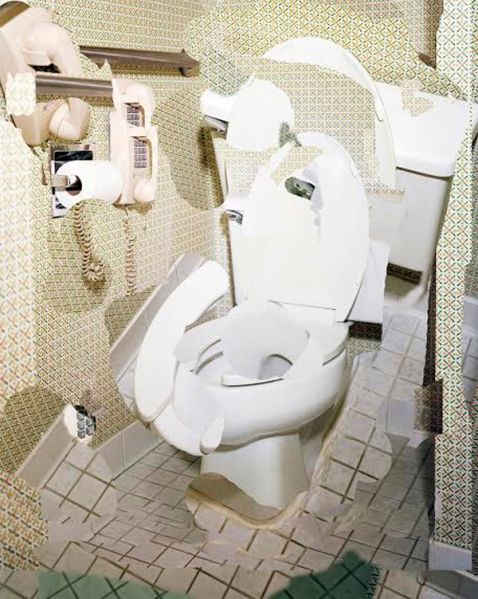 Opening: "See sun, and thing shadow" at Barbara Gladstone
Group show season has officially begun, when the big galleries open up their doors and give the little guy (or girl) a chance to show somewhere fancy. This group exhibition, organized by Simone Battisti, does just that. The 12 artists here, including Lucas Blalock, Liz Deschenes and more, work in all types of media—from painting and sculpture to video and photography—and they're all on a lot of very important radars. The commonality here is dichotomies: you know, like black/white, dogs/cats, summer show/non-summer show, etc. So go have a look, as maybe one of these folks will stick to Babs' roster and you'll be able to say "I saw them when."
Barbara Gladstone, 515 West 24th Street, New York, 6-8 p.m.
Opening: "MFA Photography, Video and Related Media Thesis Exhibition" at SVA Chelsea Gallery
Fresh meat! God, I want to hug these poor kids and say "don't do it," but they won't listen. A new group of young artists are being birthed into the art world, and these thesis projects will give their life rafts a little push into the vast ocean of apathy that lies ahead of them. But it looks like we've got good stuff here: A recreation of a teenage bedroom from Nick Alciati and images of old men who used to frequent gay cruising spots back in New York City's pre-AIDS era by Patrick McNabb, just to name two. There's also a screening of video thesis projects that will take place on Sunday at the SVA Theatre. See the website for details.
SVA Chelsea Gallery, 601 West 26th Street, New York, 6-8 p.m.
THURSDAY, JUNE 23
Opening: "Landscapes" and "Graham Collins and Jennie Jieun Lee" at Marlborough Chelsea
What's with the chicanery, Marlborough? How the heck are we supposed to know what a show titled "Landscapes" is about? Oh, right. Well what this show lacks in title creativity, it makes up for in sheer painting chops. We've got old school talents here like Alex Katz, Paul Thek and Mary Ann Aitken, as well as youngsters like Jeannette Mundt and Nolan Simon, so expect to see a lovely show. But wait! There's more. Romantic duo Jennie Jieun Lee and Graham Collins both make sculptural and painterly artworks for the floor and wall, but the resemblances pretty much end there. Lee uses ceramics to create 3-D and 2-D "face" imagery with painterly embellishments, while Collins works with a range of found materials that he manipulates (like his stitched-together abstractions made from thrift store paintings) or casts (street debris from silverware to ridged potato chips).
Marlborough Chelsea, 545 West 25th Street, New York, 6-8 p.m.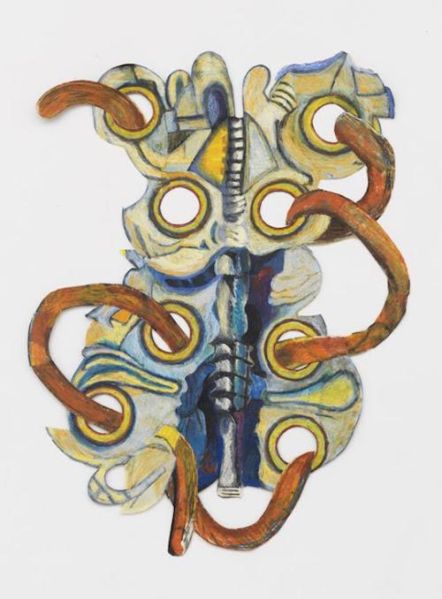 Opening: "Gretta Johnson: Jackets/Machines/Hair" at Feuer/Mesler Gallery
Johnson, who was first spotted in the exciting, new SAFE gallery in Williamsburg, has quickly made the jump to Manhattan with a new show of drawings that manage to unearth a unique area in between abstraction and figuration. The imagery jumps off from familiar things like shoes and jackets, but are flattened into strange confluences of shapes and lines through an almost neurotic rubbing and cutting of the paper—turning these "drawings" into worn and shapely objects by the time they're completed. It's a language spoken by older artists like Elizabeth Murray and Joan Brown, but made new in the hands of this 30-year-old.
Feuer/Mesler, 319 Grand Street, New York, 5-7 p.m.