FRIDAY, JUNE 10
Opening: "Stuart Davis: In Full Swing" at the Whitney Museum of American Art
What can we say? Davis (1892–1964) is a monumental figure in high Modernism who predated a slew of iconic trailblazers by painting consumer products (Warhol), all-over compositions (Pollock), text (Johns) and pattern (Stella), often all in one painting. But Davis' easel paintings are also visually gorgeous and complex arrangements that took inspiration from the physical exploits of jazzmen like Django Reinhardt and Louis Armstrong. With his best work coinciding with a high point in our country's creativity—when Hollywood, advertising, cartoons and jazz music were all seeing an eruption of experimentation in pre-WWII America—it seems clear that top painters from this period like Davis need to be elevated to the status reserved for greats like Warhol and Pollock. Co-curated by heavyweights Barbara Haskell of the Whitney and Harry Cooper of the National Gallery of Art in Washington D.C., this show should throw down the gauntlet in this underrated artist's honor.
Whitney Museum, 99 Gansevoort Street, New York, 10:30 a.m.-10 p.m.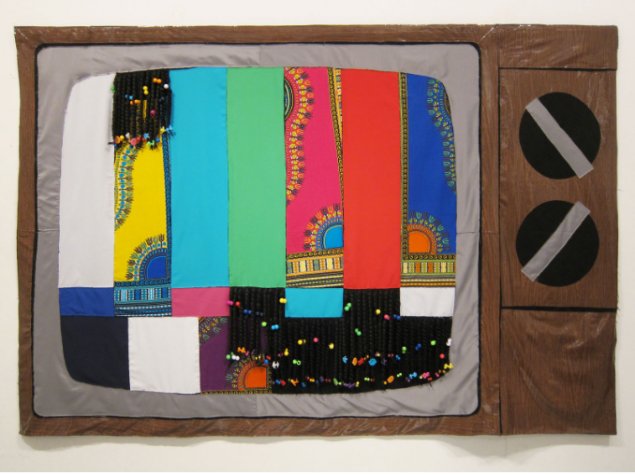 Performance: "Derrick Adams: ON" at Pioneer Works
Adams is a terrific, energetic artist who's been on the precipice of a breakout the last few years. He'll present nine of his brightly colored mixed-media wall works in this massive gallery's main space, each serving as a backdrop for live performances that reference past examples of black stereotypes in popular culture and entertainment. Adams will also "act as conductor, live mixing sound from mic'd performers within the nine settings into an orchestrated production that references television programs from the late 1980s and early 1990s as well as late-night infomercials," according to the gallery's website—a tricky sounding feat. The artist will also show his sculptures, collage works and sound pieces in the other rooms on the premises, so there will be plenty to see and hear. You might even have to go back a few times to take it all in.
Pioneer Works, 159 Pioneer Street, Brooklyn, 7-9 p.m.
Opening: "True Detective: Season Three" at Essex Flowers
This one-night-only exhibition, curated by comedian and artist Sean J. Patrick Carney, wins for most unusual show title, but it's one that fits the work on view: a series of new drawings from the first two seasons of the break out television show from artist Joe Manco. This will be the first show for Manco, who works as a police officer by day and will also be testing out an "experimental performance work" at the opening. It's part of an ongoing series of events—organized by this artist run space at their new location—called The New York Flower Festival.
Essex Flowers, 19 Monroe Street, New York, Reception: 7 p.m., Performance: 8 p.m.
SATURDAY, JUNE 11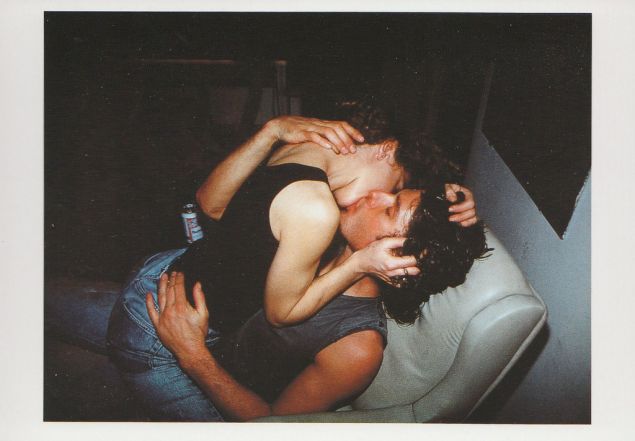 Opening: "Nan Goldin: The Ballad of Sexual Dependency" at MoMA
Hard luck cases, people on the verge, young folks in the throes of passion or substance abuse. These are the people who populate Nan Goldin's diaristic photographs from the late '70s to today. Now, thanks to curators Klaus Biesenbach, Rajendra Roy and Lucy Gallun, you can see over 700 of these intimate works at the Museum of Modern Art in their original 35mm format, all while an edgy soundtrack wafts around you. Evocative photographs from the museum's collection are also interspersed within the carousel, which will intro with historical documents from Goldin's archive, including posters and flyers from earlier in her career. Scheduled live performances will also accompany the work on certain days.
MoMA, 11 West 53rd Street, New York, 10 a.m.-5:30 p.m.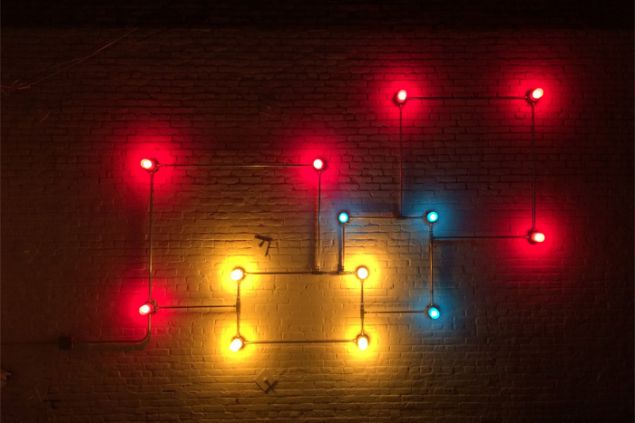 Opening: "G.T. Pellizzi: Constellation in Red, Yellow and Blue at The Watermill Center
Let's get the HELL out of this city, shall we? Thankfully the Watermill Center in Southampton has a nice stew of events bubbling this summer. Aside from a guided tour of the center and collection, as well as an open rehearsal of oyster by the Watermill's resident opera group The BOTCH Ensemble, there will be an opening of an exhibition of works by Watermill artist-in-residence and former Bruce High Quality Foundation member G.T. Pellizzi. The show will be composed of industrial light sculptures that reference Piet Mondriaan's Theosophic leanings, as well as other mythological and astronomical symbols that can be found in the Watermill's extensive historical textile collection.  Overall, it should make for a relaxing weekend escape.
The Watermill Center, 39 Watermill Towd Road, Watermill, New York, 3-4 p.m.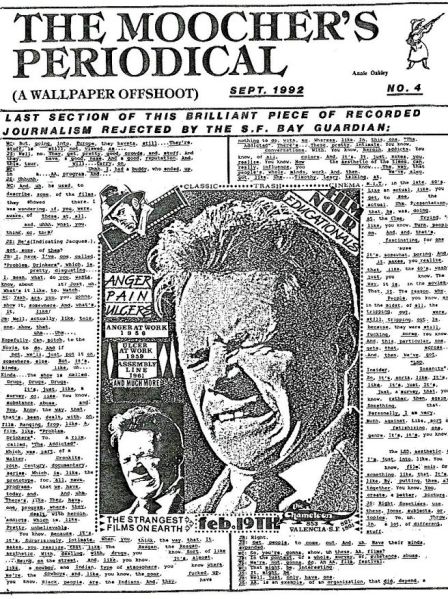 Film: "Film from New York Underground" at Printed Matter
This should be a fun program of found and made films from underground filmmaker Wallpaper a.k.a. Mr 8mm. It's happening in conjunction with the exhibition "WALLPAPER & BEYOND: (The) Evolution of An Artist, or, A.I.P. (Artist in Progress)" which contains Mr 8mm's collection of flyers, announcements and "little magazines" that were created for his film screenings and events over the years. The program is a continuation of the original program "Film(s) from the San Francisco Underground", and it will be shown on regular 8mm, Super 8 (sound) and 16mm (sound) with live accompaniment by Rachael Guma.
Printed Matter, 231 Eleventh Avenue, New York, 5-7 p.m.
SUNDAY, JUNE 12
Talk: "Gallery tour of 'Surface Area'" at The Studio Museum in Harlem
Organized by Doris Zhao, a curatorial fellow at this museum, "Surface Area" is a show jam packed with talent—from youngsters like Titus Kaphar and Cullen Washington Jr. to senior art stars like David Hammons. The show examines the idea of "surface" as both a literal object and a metaphor, and this interactive tour, which welcomes families and kids of all ages, will really break it down for you via this group of exciting artists. And while you're there, you might as well take in solo efforts from Rodney McMillian, Rashaad Newsome and Ebony G. Patterson.
The Studio Museum in Harlem, 144 West 125th Street, New York, 1-2 p.m.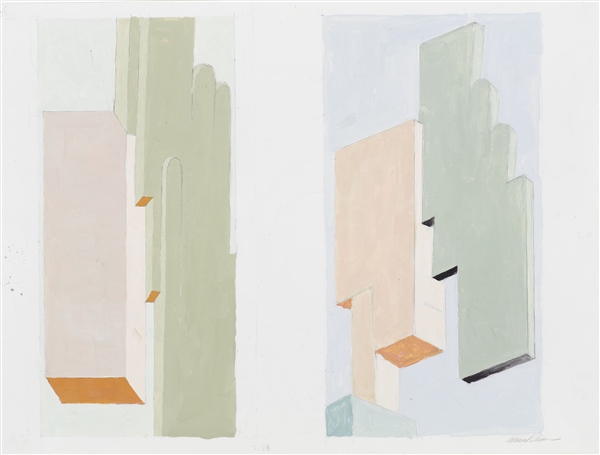 Benefit: "A Benefit for Regina Rex" at Regina Rex
This scrappy artist-run space, which started out in Queens and now operates in downtown Manhattan, is celebrating its sixth birthday. They need funds in order to extend their programming and to create a paid directorship position, so they've put together this silent auction of over 50 talented artists which includes Samuel T. Adams, Michael Assiff, Yevgeniya Baras, Melissa Brown, Carl D'Alvia, Stacy Fisher, Amanda Friedman, Alicia Gibson, Tamara Gonzales, Dave Hardy, Yuhi Hasegawa, EJ Hauser, Elisabeth Kley, Mernet Larsen, John J. O'Connor, Nicholas Pilato, Cassie Raihl, Siebren Versteeg among many others. It's a great chance to help a top, young gallery while getting an artwork at a really nice price.
Regina Rex, 221 Madison Street, New York, 4-8 p.m.