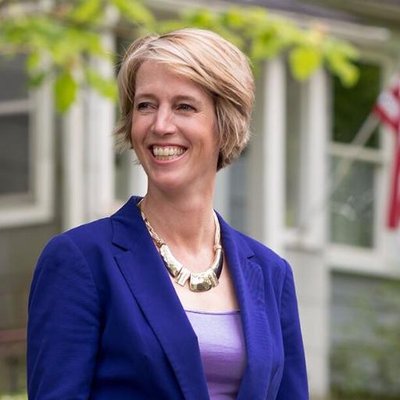 It's already been a busy election year in New York State, with four different election dates crowding the calendar, including the unusually meaningful presidential primary on April 19, State primaries on September 13, and of course the real thing on November 8. But it might just be the least touted of these – the congressional primaries in less than two weeks—Tuesday, June 28—that holds the key to the balance of power in Washington.
New York State has a slew of fascinating congressional races, from sure things for one party that will still bring a new face, like the contests to replace Charlie Rangel in CD13 after nearly fifty years or Steve Israel in CD3, to a bunch of races that could unseat young representatives and flip seats, such as Republicans Lee Zeldin on Long Island (CD1) and Elise Stefanik (CD21) or Democrat Sean Maloney (CD18).
But the single most interesting race is one in which both sides feature compelling narratives and the ultimate winner could be either side. Congressional District 19 covers a giant swath of the Catskills and Hudson Valley south of Albany. Chris Gibson has represented CD19 since 2010 but is actually honoring one of those self-imposed term limit promises that many Republican politicians forget they made once they get a taste of the lobbyist-funded Lamb Loin at the Capitol Hill Club. The 19th is also rare because in this age of gerrymandering it's a true tossup. The Cook Political Report rates it a D+1, meaning a tiny edge to a generic Democrat vs a generic Republican (Rangel's seat, by contrast is a D+42) so with two New Yorkers atop the presidential ballots, it's really anyone's seat to win.
Competitive seats give way to competitive primaries and this one features a story playing out nationwide on both sides.
The Democratic primary pits law school professor (and occasional Observer contributor) Zephyr Teachout vs. fourth generation local farmer Will Yandik. What's fascinating here is that Teachout, who ran a Bernie Sanders-like insurgency primary campaign against sitting governor Andrew Cuomo, is now cast as the choice of the Democratic establishment. She raised over half a million dollars in the first quarter and will report even more than that for Q2 and has a highly professional staff. Running in a more conservative district, she's even tiptoed toward the right, confident that her large primary lead — the most recent public poll was a Time Warner-Siena College poll that put Teachout leading Yandik 53-23—won't hurt her in the primary. In a lengthy report on the race that focused exclusively on the Democratic race, the Wall Street Journal reported that Teachout has called herself "a bit of a Teddy Roosevelt Republican" and a "Rockefeller Republican."
This was not the kind of language Democratic primary voters heard when Teachout shocked the Empire State by snagging about a third of the votes against a sitting governor. Even with her formidable lead, Yandik's supporters wonder if that kind of compromise will play well in a primary season that's witnessed Hillary Clinton endure a surprisingly robust challenge from the left in the form of Bernie Sanders.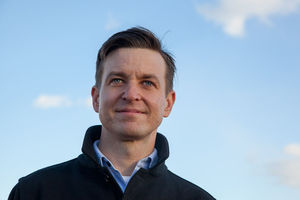 And that's another thing. Complicating the "establishment centrist" vs "progressive populist" storyline is the fact that Sanders has endorsed Teachout, while Yandik supported Clinton in the primary. Teachout has been endorsed by both of New York's senators, Kirsten Gillibrand and Chuck Schumer, and that's unusually meaningful because Gillibrand is well known from having represented parts of the district in the house before redistricting changed the map.
But the real action is on the Republican side.
John Faso is well-known from his years representing the area as the former minority leader of the state Assembly. Even outside the district he served, his name's been on the ballot enough to rack up some name ID – he left his Assembly seat to run for State Comptroller in 2002, losing a close race to now-disgraced Alan Hevesi and then in 2006 won the GOP nomination for governor, where he lost in a W-fatigue landslide to now-disgraced Eliot Spitzer.
The same Siena poll had Faso beating businessman Andrew Heaney 50%-28% among likely primary voters. But more recent private polling shows Heaney closing the gap, at least according to Heaney's team. Heaney's campaign sent two emails to supporters and the press citing momentum. Heaney's spokesman, David Catalfamo, told the Observer, "We are within 9 points of Faso after enduring a relentless barrage of negative attacks from Faso's SuperPAC- a single donation of over $650,000 from a billionaire funded them."
Catalfamo is apparently referring to Bob Mercer, the Long Island-based co-CEO of Renaissance Technologies, who was a major donor to Ted Cruz and supports Club for Growth. Mercer is a fascinating character whose spending on politics is child's play next to his literal child's play –Mercer's 200-foot yacht has a pirate themed playroom, he has a $3 million train set, and his collection of machine guns and historical firearms includes Arnold Schwarzenegger's badass widowmaker from The Terminator.
Another email from Heaney's team claims outright "This race is a tie" with "the data to back it up." The memo cites enthusiasm from the kind of voters who show up on what is expected to be the lowest turnout election day in this busy year of mega-voting: "We're winning voters who say they voted for Donald Trump by a 2-1 margin, and these are likely to be the most excited voters on election day."
That Trump enthusiasm seems to have figured into a strategic decision by Team Heaney. In the wake of Trump's shocking primary victory, Heaney is also running as "a businessman and political outsider not beholden to special interests." His full embrace of Trump is paying off in at least one way – the presidential nominee's little brother, Robert Trump, is hosting a fundraiser for Heaney this week in his Millbrook home. And Heaney's even running ads wedding his own fate to that of the Donald. One very powerful spot has the candidate addressing the camera with the presidential nominee in a split-screen: "Donald Trump and I represent everything that John Faso and his cronies hate." The spot will surely appeal to the same Republican primary voters who handed Trump an overwhelming victory in New York State, but another Heaney ad oddly addresses the need for the pledge of allegiance to be recited in school while promising to keep dangerous Syrians out– it's hard to believe polling showed that issue cluster popping.
That "businessman running as outsider" profile creates a strong contrast to Faso, who benefits from high name ID but achieved that recognition as a long-serving politician and then as a political insider, serving as a lobbyist for a large politically-connected firm.
That contrast is playing out in the form of millions of dollars on the airwaves, saturating Fox News, Yankees games and anywhere else Republican primary voters might be receptive to a message.
Not surprisingly, those messages have turned negative.
John Faso has attacked Andrew Heaney for the ultimate crime – Heaney gave a max out donation to Barack Obama in 2007. Faso told the Observer, "Heaney is the only one who gave to President Obama and the voters know that he is another in a series of wealthy candidates from downstate who have tried to buy this congressional district. I don't believe that he will succeed."
But Heaney has fired back, noting that Faso's firm, the lobbying giant Manatt, Phelps, & Phillips, gave money to many Democrats, including Obama, Nancy Pelosi, and Harry Reid and even Chris Gibson's opponent.
Not surprisingly, lashing Faso to the curse word "lobbyist" is a pillar of Heaney's strategy.
Heaney's people are quick to point to Faso's tenure at Manatt, Phelps as proof that he is an "Albany insider," which is anathema to Republican primary voters. According to one member of Heaney's team, "John Faso and his firm were banned [from lobbying in Albany] for five years over the pension scandal. Faso claims he never did anything wrong, but the NY AG settlement specifically mentions an anonymous 'Albany-based partner/lobbyist.'"
In 2010, then New York attorney general Andrew Cuomo announced a ban on Manatt, Phelps & Phillips appearing before any New York pension funds to resolve allegations of impropriety. The firm also paid a $550,000 fine. The Heaney team insists that that partner has to be Faso and the New York Law Journal agrees, saying that the "unnamed Albany-based partner who 'engaged in the practice of law and government relations, including lobbying'" was John Faso.
Faso was never accused of a crime or personally held liable for the improper pension contact, but the Albany Times Union cited "a source close to the investigation" in reporting that "Faso arranged or tried to arrange meetings between the investment firm Kellner DiLeo & Co. and officials at the state Common Retirement Fund, as well as the teachers, police and firefighter funds."
Manatt, Phelps & Phillips itself has a fascinating political pedigree. The law firm was started in Los Angeles by Chuck Manatt, who became DNC chair when Bill Clinton was president (and later the US Ambassador to the Dominican Republic). Former U.S. Senator John Tunney (D-Calif), the son of heavyweight champion Gene Tunney, joined in the 70s to bolster the government affairs operation. John had been Teddy Kennedy's roommate at UVA law school. After Faso lost to Eliot Spitzer in 2006, he became a partner there.
Heaney has raised a lot of money for a first-timer and is devoting some of that to getting his anti-Faso message up on television. A PAC supporting Heaney, imaginatively dubbed The New York Jobs Council (seriously, who names these things?) is said by the Heaney insider to have raised "in the neighborhood of $300,000 to $400,000."
Faso is hardly sitting idly by while pro-Heaney forces air these anti-lobbying messages. He is smacking Heaney for being a carpetbagger who moved to the area to run for Congress. Heaney dismisses the charge, telling the Observer, "Leslie and I moved here and I was coaching Little League, volunteered at the local fire department – well before anyone knew Chris wasn't running again. The fact is local Republican leaders approached me about running."
A source with deep knowledge of the race claims that Mercer created NY Wins, the PAC that has been supporting Faso on the air "in January 16 by putting 500k in it and he dumped in another 350k a couple weeks ago." That $500,000 figure was confirmed by the Observer—page 6 of New York Wins' FEC Form 3X shows a single $500,000 donation from Mercer. And since at the time of the last filing, that $500,000 was the PAC's sole contribution, it seems fair to characterize Mercer as its founder. According to a source with knowledge of the PAC, the billionaire GOP donor Paul Singer has also contributed to Faso's PAC, but that could not be confirmed (Singer's representative did not return an email.)
So that money would explain the barrage of ads blasting Heaney for supporting Obama 9 years ago. But are the ads working in Faso's favor?
One dynamic that's emerged is how closely Faso can afford to hug the Republican presidential nominee, given the generosity of his supporters. With the PAC supporting Faso having been funded by Mercer and Singer, two major donors who have been outspoken in supporting GOP presidential candidates other than Trump, Heaney's full embrace of the brash developer might make this primary a referendum on whether the party's grassroots have fully coalesced around The Donald. (Mercer, having backed Ted Cruz, is said by his spokeswoman Kellyanne Conway to be considering backing a pro-Trump Superpac while Singer seems dug in against Trump after having supported Rubio in the primary.)
How the Republican race plays out could have a major impact on whether the seat flips in November.
The Democratic nominee in 2014, Sean Eldridge, lost this toss-up district by 20 points, but turnout has been double in presidential years and without an incumbent, it'll be harder for the GOP to hold the seat. According to one follower of the race, "After Eldridge lost, the Democrats have gone even farther to the left, recruiting Zephyr Teachout, who ran against Andrew Cuomo for Governor because he wasn't liberal enough. She's moved into the district from Brooklyn to run, has the endorsement of Bernie Sanders, and most people think she's a weak opponent for Heaney, but a stronger one for Faso, as she'll almost certainly highlight Faso's lobbying career as part of her pitch." That's a reference to Teachout's best-known issue, which is money in politics, and the thinking of this analyst is that Faso might be more vulnerable to "government insider" charges from a likely Teachout candidacy than Heaney would be.
In fact, Heaney himself pointedly told the Observer, "Faso is also being dishonest about his lobbying problems. His lobbying fine and five-year ban are something he's just flat-out denied any involvement with, but the ban and the fine are facts. And now his dishonesty about them are disqualifying. If we don't manage to, Zephyr Teachout will hang him with it. Teachout has made her reputation campaigning against corruption and her work was actually cited by the minority in Citizens United decision."
For Faso's part, his staff is expressing maximum confidence. They point to a story this week in Politico that says, "Andrew Heaney has canceled nearly $200,000 in TV ads with less than two weeks to go" as evidence that Heaney is surrendering.
Faso himself told the Observer, "Mr. Heaney has been running a negative campaign since last year.  His charges have been called a 'smear' by Fred Dicker of the NY Post," apparently referring to remarks Dicker made on an Albany television appearance.
According to confidential media-buying reports obtained by the Observer, there's been no shortage of spending by either side. The Heaney campaign has placed $553,861 on cable to date, while Faso has spent $261,792 on cable and radio. The NY Wins anti-Heaney messages have totaled $764,298, including a brutal $117,176 in the week of June 13-19 alone while the anti-Faso spending of New York Jobs Council has struggled to keep pace with just shy of $40,000 having been deployed.
Neither of the Democrats is on the air yet, giving the impression of inevitability to Teachout, who's sitting on a large lead and a lot of confidence. "I can't wait to take on either Faso or Heaney," Teachout told the Observer. "One is a former Albany politician turned lobbyist who's profited from a broken political system, and voted against equal pay for women four times. The other is a SuperPAC funded heating oil baron from Long Island."
With two weeks left in the race and nearly $2 million having been spent just on the airwaves, it doesn't take a black belt in politics to realize just what's at stake here. There's a sense that each of these competitive seats represents a chance not just to send someone to Washington but to either keep or flip the party in power for the whole country. Whether that's good news for America is beyond the Observer to say. But one thing is clear: it's good news for those who sell television advertising in the Hudson Valley.