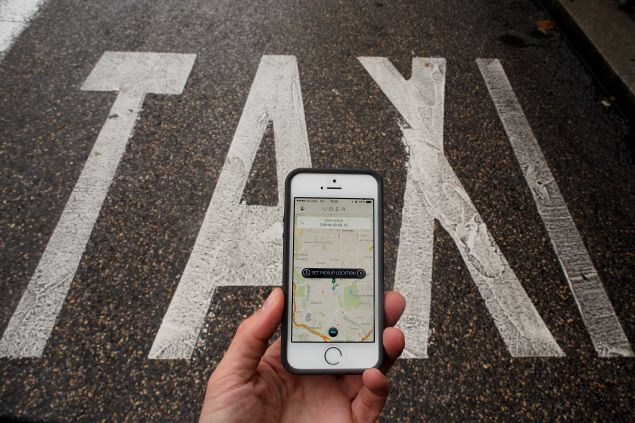 In recent weeks, several Uber drivers have been charged with various types of assault and rape (including drivers in Arizona, Hawaii and Delaware). These cases—especially one involving a driver found to have an extensive violent criminal record after being charged with attempted murder—have raised serious concern about the company's screening processes, or lack thereof.
Now, another case coming out of Boston is destroying any last shred of legitimacy surrounding Uber's background checks. Ronald Deluca, a 54-year-old driver operating in the Boston area, is not being accused of any crimes, but it's just as concerning that he passed the company's screening process. Authorities have discovered that he 1) is a convicted level two sex offender 2) has a suspended license 3) had his registration revoked and 4) has no insurance. With all of this, Uber still had no problem granting him access to the platform and millions of riders.
This was all uncovered last Thursday after a Massachusetts State Trooper pulled over Deluca's Kia Sorrento at Boston Logan Airport to issue a summons for driving with a suspended license and no registration or insurance, according to Fox 25. They also report that his driving record is 18 pages with a large variety of citations, including speeding, license suspensions and traffic violations.
An Uber spokesperson declined to comment on how a registered sex offender passed the background check and issued the following statement to Fox 25:
"The account of the driver involved in the alleged incident has been put on hold while we review further. We are reaching out to local law enforcement to assist in their investigation in any way we can." 
Uber does not require its drivers to be fingerprinted, which officials say has led to the hiring of several people who have been convicted of violent crimes. In April, Uber agreed to pay $10 million to settle allegations by California prosecutors that it misled passengers about the quality of its driver background checks, and San Francisco District Attorney George Gascón said that a background check without fingerprints is "completely worthless."