Put down the straightening iron and retire your blowdryer; straight, tamed locks are not the look for the summer. Instead, the new 'do is curly, a bit wild and full of volume. Basically, it's a lion's mane.
Massive manes are having a major moment, and it might have a little something to do with Lion Babe's Jillian Hervey. The band's lead singer, who is also the daughter of Vanessa Williams, is having her moment in the fashion spotlight. She attended the CFDA Awards on the arm of designer (and former Rihanna stylist) Adam Selman, with her signature mane of tangled curls intact.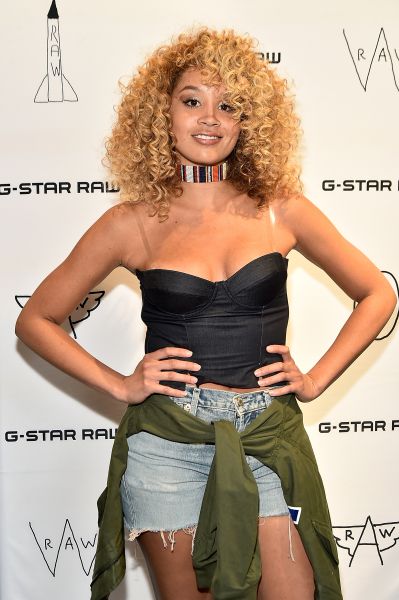 The undeniably fierce 26-year-old recently signed on as a Pantene spokeswoman, no doubt thanks to her unbelievable blonde curls. She also recently told Allure that the secret to her killer look has a bit to do with the summer heat. "I don't think there's anything wrong with a little sweat. I'm always moving, so it's normal for me and it actually makes my curly hair better because it gives it a bit more texture and volume," she said.
Perhaps this carefree attitude towards beauty is what inspired Gigi Hadid to step out in London today with a similar lion's mane. Looking a bit like Penny Lane, à la Almost Famous, Hadid opted for round sunglasses and a band t-shirt to tone down her wild strands. It also looks like the truth about Gigi and Zayne just might be hidden in her hair.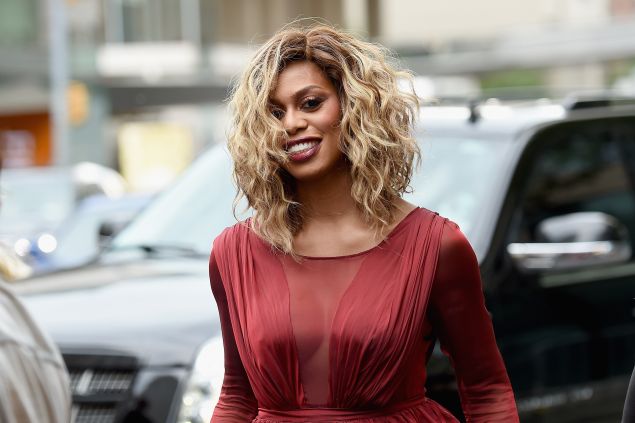 Even Laverne Cox has been spotted rocking a serious curl at the 2016 Fragrance Awards. Her disheveled hairdo was a lighter color than usual, but the tangle of curls was a nice accent to her deep red dress.
It makes sense why this style would take off in the summer months. For one, humidity is your friend when it comes to voluminous curls, as it will pump them up an extra level. And, as Lion Babe said, 90 degree weather is your friend here, as sweat adds even more texture. Just be sure to invest in a brilliant hair mousse, like this Bumble and Bumble runway favorite and don't forget a spritz of Oribe texturizing spray as a finish.