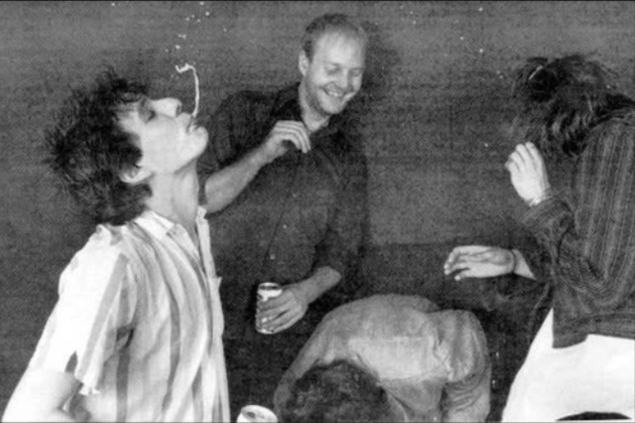 The shit-faced, substance-abusing anti-rock star trials and tribulations of '80s American indie contrarians The Replacements is the stuff of legend, an epic yarn that has spearheaded a small stack of books.
Veteran music journalist Michael Azerrad devoted a chapter to the slop-rockers in his underground rock history lesson Our Band Could Be Your Life before their Minneapolis pal/writer Jim Walsh documented the lifespan of the Paul Westerberg-fronted basement punks via the oral history tome All Over But the Shouting, followed by its unofficial companion piece, Waxed-Up Hair and Painted Shoes: The Photographic History.

The definitive Replacements tell-all has arrived, flying the gold star others glaringly lacked: "told with the participation of band members."
Now the definitive 'Mats—as the hardcore believers nicknamed their sloshed heroes—tell-all has arrived flying the gold star those aforementioned books glaringly lacked: "told with the participation of band members," specifically resident recluse Westerberg and his partner in crime and high jinx, bassist Tommy Stinson.
Written by 'Mats fan lifer, and The Commercial Appeal music critic, Bob Mehr, Trouble Boys: The True Story of the Replacements is 435 often hilarious and downright heartbreaking pages-worth of a merry band of misfits dead set on destruction: its own.
Mehr's seamless, no-filler approach traces the booze-soused family tree and lineage of each of the Replacements—Westerberg, Stinson, and his late, great guitarist brother Bob Stinson and drummer Chris Mars—and their improbable path from noisemaking outcasts jamming in the basement to ruling the college-rock roost, culminating with the band's disastrous major label stint.
It was no small feat wrangling Westerberg—the raspy-throated, brilliant tunesmith who effortlessly cranked out heart-on-flannel-sleeve soul searchers and underground rock-defining anthems like "Unsatisfied," Within Your Reach," "Bastards of Young" and "Can't Hardly Wait"—from his home basement studio to lend his trademark self-deprecating wit and surprisingly razor sharp recollections to Trouble Boys.
"I think they realized that at some point they were going to have to grapple with the legacy of the band, what the experience had been and meant to them and what it continues to be. I got lucky in that sense."
Westerberg is famously ornery, but as Mehr tells it, he not only became a trusted confidante of the singer-songwriter but luckily caught him in a reflective period.
That dynamic is echoed throughout Trouble Boys as Westerberg, Tommy Stinson and an eclectic cast of characters from the 'Mats camp including Mars, later-period guitarist Slim Dunlap, longtime band manager Peter Jesperson, family members, record execs, booking agents, roadies and producers recount the monumental self-inflicted fuck-ups and stadium-sized alcohol intake that stained their climb and downfall, even as they, alongside college-rock brothers in arms R.E.M., Hüsker Dü and Soul Asylum, became the face of the '80s alternative rock scene.
Particularly gut-wrenching—and one that takes up a big chunk of this hugely influential band's self-destructive opus—is the picture Mehr paints of cross-dressing tortured genius and Yes super-fan Bob Stinson. Trouble Boys begins at the guitar godhead's funeral in 1995 and later explores his tormented childhood at the hands of his stepfather, the institutional and rehab stints, the downward spiral that saw his own brother Tommy kicking him out of the band he himself founded and his post-'Mats struggles with severe addiction.
We caught Mehr at home in Memphis to talk the beginnings of Trouble Boys, how he earned Westerberg's trust, his own Replacements fandom and their triumphant, yet short-lived reunion.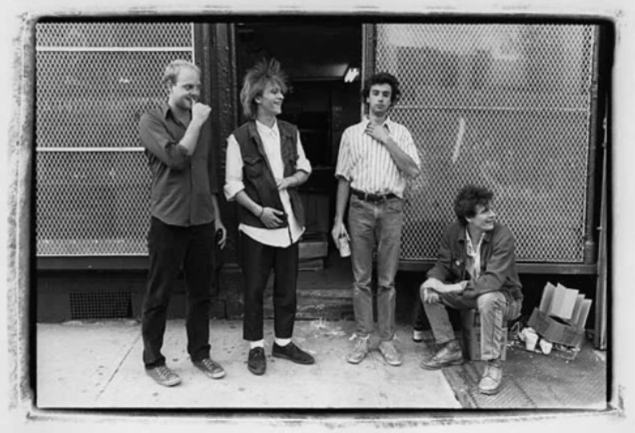 How did you hatch the idea for Trouble Boys?

The idea came to me in 2004. The kind of epiphany moment was when I went to interview Westerberg in Minneapolis for the first time. I had talked to him and did some interviews on the phone but this was our first face to face. It was a really good interview, he was really open. It was those big life events that make you a little bit more reflective: his own father had recently passed and he had his own kid who was growing up. So that's how our relationship started. It was a good place of openness to begin a biographer-subject relationship.
That same day I was in Minneapolis, I called Peter Jesperson, their longtime manager who's been living in L.A. for the last 20 years, and he happened to be there, taking down the Twin/Tone offices. He was like "Come on over" so I went over there and there's like boxes and boxes of Replacements stuff—band files, studio logs, old receipts, clippings, basically stuff from the road. I saw history come alive before my eyes.
I then had more time to kill before heading home. I went to have a drink at the Uptown Bar—which is sadly no longer there—and Tommy and Bob Stinson's mom, Anita Stinson, was working there. She was behind the bar still.
That day, I had the experience of talking to the creative side of the band, the business side of the band and the family side of the band. Looking back, the book certainly, or the foundation of the book, was all there and kind of born in that moment.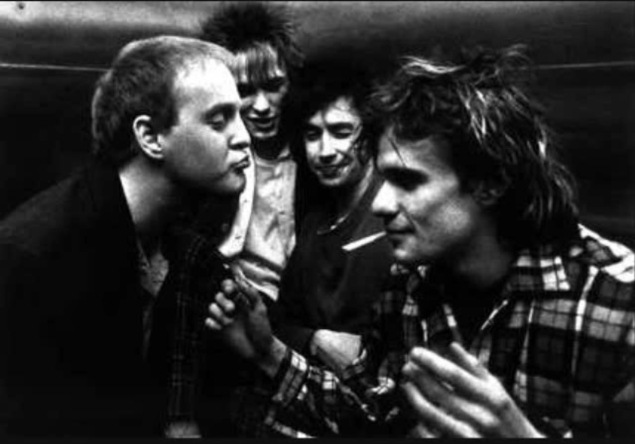 Which of Westerberg's records was out at that time in 2004?
It was his Folker album and the period he was putting out a bunch of stuff for Vagrant [Records]. When we eventually started working on the book in earnest, we continued on in the same way, just in terms of being at a good place of him reflecting on his life and being candid about things in a way that wasn't agenda-driven but really kind of genuine and more reflective.
I read Stinson would participate in the book only if Westerberg did.
[Laughing] Yeah, yeah. I had sent a formal proposal to Paul through his manager, Darren Hill, who's always been a big advocate for me doing the book. He liked that and was receptive to it but it didn't go much further. I then had dinner with Tommy at Peter Jesperson's house. Tommy has a long history and deep trust with Peter and Peter was another huge advocate for me doing the book. So, under this banner, Tommy said, "Yeah, I'll do it if Paul will do it."
I think in the past that's often been his [Tommy's] way of getting out of doing things because Paul generally won't agree to stuff or just won't respond. I followed up a few months later when I was doing a story for SPIN on the Replacements and the reissues that came out in 2008. I met Paul at his home and we did talk and did the interview. Afterwards, he said, "Let's talk about the book." I laid out really what it was face to face. It wouldn't be a thing where it wasn't going to be authorized but it was just going to be with their participation and support but not with their control. They both really stepped up. At any point in the five or six years I was doing this, they could have decided, "Nah, I don't want to do this" or "this isn't going to work out."
[youtube https://www.youtube.com/watch?v=sTSJYZyouek&w=420&h=315]
Yes, Westerberg and Stinson have both refused things like reuniting for years before finally caving so it must have been a big deal when they agreed to participate in Trouble Boys.
Right. Or the fact that they were so candid in a way that wasn't always going to reflect well on them or be flattering to themselves. That took a lot of, courage is a weird word, but they didn't have to do any of this. I think they realized they have some trust in me, but also I think they realized that at some point they were going to have to grapple with the legacy of the band, what the experience had been and meant to them and what it continues to be. I got lucky in that sense—that the timing was right, too, in a lot of ways. Enough time had passed from the band splitting up to Bob passing away where I could go to them with the idea for this and they would agree.
What did you find in those Replacements boxes at the Twin/Tone offices? Was there a treasure trove that came in handy as you put together the book?
I got it and went through it. Seeing receipts from the road [laughing] like gas station receipts doesn't really tell you much but it all informs the book in a way. Then there was clips of old fanzines, newsletters or just newspapers, that was really useful to have. In some cases it would just be a torn page—I wouldn't even know what it was. I tried to track down as much as I could. And then certainly studio logs and early press kits.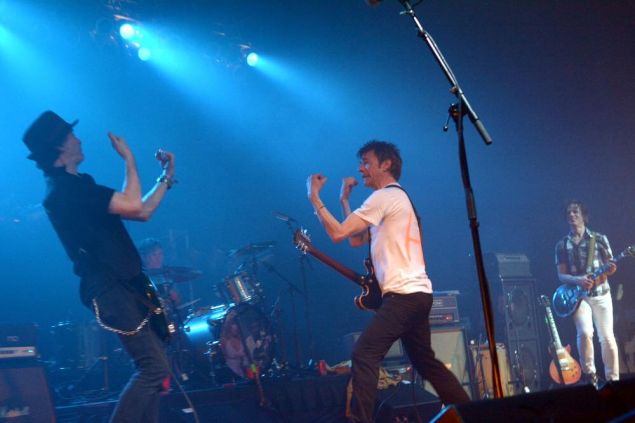 Did any undiscovered photos turn up?
It was a lot of detective work. What I did in terms of finding new photos that hadn't been out there was I'd find these old college newspapers or these fanzines, see who had taken the photos, punch their name into Google and search them out. Thirty years later, I'd come calling saying, "Hey, do you still have those Replacements negatives?" That's how that stuff ended up in the book. Even if I didn't use the stuff directly, it led me to other things that I did use directly in the book where there was photos or information or interviews or tracking people down.

Did Westerberg and Stinson keep any Replacements mementos?
Tommy didn't really have anything to give me. Paul actually did come in one day with a file of stuff. It was a few pictures. I got other stuff from him as we went along—family photos and things like that. But he had a small thing of Replacements material that I looked at but a lot of it was some of the same stuff Jesperson had. It was cool he had hung on to a few things.
They don't strike me as the types who would hold on to band paraphernalia.

No, but the one thing Paul did have, and it's up on my website, was a photo of him and Tommy backstage in Austin with the late Ronnie Lane. He was a big Faces fan. That was something that was cool. There was also a tentative sequencing for Let it Be that he had written on notebook paper and a few set lists. Fortunately, Jesperson was a real pack rat when it came to—or "archivist" is probably the nice way of putting it—collecting that stuff. He kept, I don't want to say everything, but just tons of stuff, so it was an amazing repository of material to draw on to start and that made things a lot easier.
[youtube https://www.youtube.com/watch?v=yg9WUm3mYAs&w=420&h=315]
Were you bummed when in the midst of writing Trouble Boys, Jim Walsh's All Over But The Shouting came out? Do you think it stole your thunder?

Jim is a friend and he actually contributed some material to my book. I think he was writing a book that was really from a specific perspective. He was a contemporary of the Replacements. He was in bands that they opened for and that opened for the Replacements in the early '80s and he was a Minnesotan and lifelong guy there. It was an oral history from that perspective from someone who experienced the phenomenon firsthand and from a local regional perspective, too. In some ways, he was the first person who dipped their toes in the water of the Replacements.
My thing is a different kind of animal because I have the participation of the band but also I'm coming at it with an outsider's perspective and a curiosity. I'm telling a story from the inside with an outsider's view so my book is distinctive in that way.
Did you feel out of your element because you weren't born and bred in Minnesota?

Yes and no. Not out of my element, I lived in the Midwest—I spent two years in Chicago so I understood a little bit about that. I am from California originally so it wasn't that the idea of Midwesterners was totally foreign to me; I had spent a fair amount of time in Minneapolis anyway. I think what it did was I was painting with a blank canvas; I was building this story from scratch so I had to learn about these things, about the regional aspects and cultures and socioeconomic conditions of that time, as you would with any kind of research-based biography or history.
In a way, the fact that I wasn't clouded by any personal biases or views probably helped. It was a piece of investigative work like any other story would be.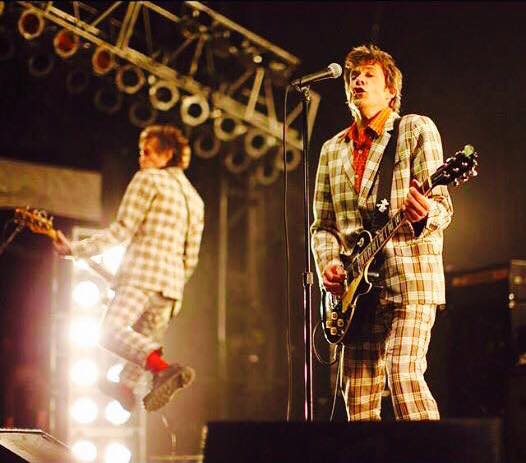 Chris Mars is a notoriously reclusive-type figure who long ago moved on from the Replacements, putting his focus on his visual art career. How hard did you pursue Mars to be involved in the book?
I pursued him pretty hard. In fact, I had done an interview with him in 2008 when I was working on that SPIN piece and I proposed to him, loosely, the idea for the book project. I made many subsequent efforts to get him involved and others did too. But I think with him it's a hard, fast rule at this point in this life. He's moved on to this very successful art career and when you are in that world and have reached the level he has, you don't want to be seen as a rock and roll guy or a drummer for this quasi-famous band. You want to exist on your own merits and have that reputation as an artist be what it is. That's my understanding of why he didn't participate.
The way Paul puts it in the book is Chris regards the band almost like his paper route as a kid: he had a paper route as a kid, he was in a rock and roll band on his way to becoming a serious artist, which he always wanted to be. I had to respect that decision ultimately.
I would have loved to have had more input from him but at the same time I did do that interview with him and I was forwarded several long, unpublished interviews with him. It just becomes another challenge to make him whole and a fully fleshed-out character in the book. The same thing with Bob Stinson; obviously, Bob wasn't around for me to talk to but I had to sculpt him as a piece of the book just the same.
"If you go back and look back at your life in the painstaking way that I forced [Westerberg] to [laughing] you can't help but to have some regrets, look at some things nostalgically or sadly, people you have lost or mistakes you've made."
Do you think Mars not participating isn't about his art career but he still carries resentment on how he was treated by Westerberg and ultimately kicked out of the band?
I don't know, but the evidence I have is that is not the case. He participated in the Songs for Slim thing although he did it by himself and he signed some stuff with Paul. The last couple of years with Chris in the band weren't always the happiest and the way it ended certainly wasn't so maybe there's lingering animus there.
Ultimately, the guy has moved on to a different life. He talks about it. He says, "You know, I've lived two lives." He's so fully ensconced in his current life that I don't think he wants, or needs, to go back to that old life—not to get on stage with them or to participate in a book about them. But I hope that he still comes through in the book and his experience because he was an integral part of the band, at least for a number of those years while he was in it before he started to fade out of the picture.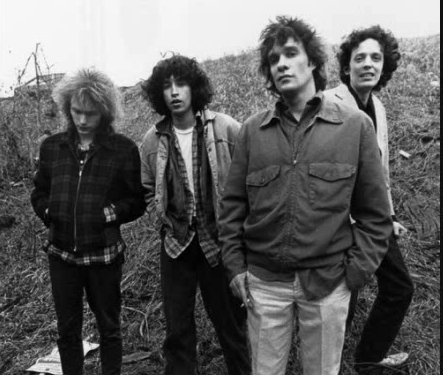 What about your relationship with Westerberg?
We established a working relationship and as acquaintances. It wasn't probably until I really started the book and more seriously talking about it in '08 or '09 that we developed some kind of a significant relationship.
Did you actually witness Westerberg becoming more reflective about the band and him finally coming to terms with the legacy of the Replacements?
It's funny because the book took so long and so much happened along the way, including the band reuniting, that I think his feelings about it changed over time. That was part of my research—to always go back and synthesize new and old material. What was Paul saying in 1985 about a certain topic compared to what he's saying in 2011 and see what feels more true.
In hindsight when you are reflective, your opinions can be shaped to change differently and so much of this book I was trying to be in the moment in terms of telling their story. There's a fine line going back and forth between those two approaches. I think we developed a trust certainly. At any point, he could have said "no" and shut me out and there were certain points that he probably wanted to.
I think, ultimately, both him and Tommy saw that I was doing the work that, in between the times that I would go talk to them every year, I was interviewing hundreds of people and taking the process and the project very seriously. I think they ended up sensing that and they were going to be serious with their part of the process as well.
[youtube https://www.youtube.com/watch?v=MvggqOHKPco&w=420&h=315]
Did you get a vibe from Westerberg that he had regrets about how he operated in the Replacements, particularly their self-sabotage M.O.?
I think a lot of that was present maybe more early in the process of doing the book. I think the reunion validated the legacy of the band and Paul's feelings about it. I think for him, certainly in the '90s, the band cast a very long shadow and in some ways was a millstone around his neck.
In the 2000s when he kind of went away and then came back as this indie artist back in his basement making interesting solo records, he started to ease up. By the 2000s and by the time of the reunion, both him and the band were in a better place in terms of accepting and valuing what it is they had gone through and what they had created. I think his feelings about the band have changed over time, and in some ways always will, because the band has a life of its own even beyond anything he and Tommy have to do with it.
In general, of course, you go back and look back in your life in the painstaking way that I forced him to do [laughing] and you can't help but to have some regrets, look at some things nostalgically or sadly, people you have lost or mistakes you've made.

Can you peg one thing as the Replacements biggest fuck-up that prevented them from being in a similar stratosphere of success as R.E.M?
I feel like, and it's probably my tendency too, to try to unlock that mystery with a single, easy answer. People tend to blame it on the band and the element of self-sabotage and the things that would impede their career. But I don't think it any one reason why during their actual original career why they didn't become successful. There was probably half a dozen reasons.
You could point to things as big as the state of rock radio at the time, the fact that they were one of the early alternative bands being marketed and people at the record company and in the business in general hadn't figured out how to do that—they were still working very much a conventional '70s model even though they were in the '80s in terms of how you broke bands.
"I don't think it was any one reason during their actual original career why they didn't become successful. There was probably half a dozen reasons."
Some of it might have been production on particular records or timing of the way things that are released. It boils down to timing and during their career the Replacements' timing wasn't great.
Certainly, they didn't help themselves. Ultimately, their moment and their victory was a much bigger one and one that has come over these last 25 years since they broke up. To see where they're at now that, in 2013 or 2014 or 2015, they could go and fill a sports stadium like they did in Minneapolis or in New York and have 10 or 15,000 people singing back their songs to them, I don't want to say they were playing the long game but that ended up being the case. Their success came over time rather than in that moment.
Do you think the reunion was genuine or a cash grab, or a little bit of both?
I think it was pretty genuine. In the whole time I was working on the book, as early as '08, there was always talk about the reunion. It was certainly there in the background and the offers would come in.
Paul wouldn't commit to doing it, in part because he was worried about damaging this legacy that had grown in their absence after they had broke up. I think part of it was it might have felt mercenary but what ultimately happened and drew them together was the fact that they first got back together in 2012 to work on the Songs for Slim project. Slim had suffered a stroke and they were working on raising money for him. I think it gave the reunion effort a noble cause to go out.
I think also Paul and Tommy realized at that point there's some sense of their own mortality. I mean, Slim's alive but [they saw] how frail and delicate life is. How many more years and how many more chances will they have to do it? The bond between them, musically and personally, was really strong that they weren't not going to get back together and do something at least for one more go 'round. I think just the stuff with Slim, the passing of Bob and then Steve Foley kind of made them think, "Well, it's now or never so let's do it."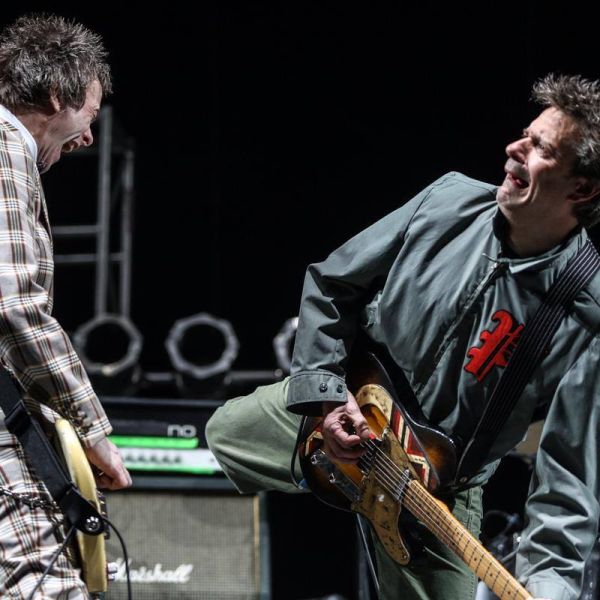 The reunion came to fruition in 2012 while you were still working on the book. Did you think to yourself "Score!" knowing how a Replacements reunion would add such a crucial dimension to the story?
[Laughing] I was thinking of it more as it giving me an ending for the book. I didn't have what felt like an ending. It was '91 and they had done these little things here and there together over the years. But it certainly felt like it was more of a real ending for the book—potentially. Of course, when I started in late-2013, I didn't know how it was going to turn out and that's why the book ended up dragging on and I needed to see, well, where is this gonna go?
Obviously, by last summer, it ended at a natural point so I was like, "O.K., at least this is a full stop period even if it's not the end of their story necessarily, it makes sense for purposes of the narrative." I did go to a bunch of the [reunion] shows and I thought they were amazing. I was lucky and certainly excited but at that point I wasn't completely done with the book. It became a weird thing like, "where is thing gonna go?" [Laughing]
Let's talk about your history and fandom with the Replacements. When did you first discover them?
I saw them before I really heard them. I happened to catch the Saturday Night Live appearance in January of '86 as a kid. Even though I didn't know who they were, I knew instantly that I loved it. I could tell, even at that point, there was something so different and weird and powerful about their energy and the way they conducted themselves on that stage and in that moment. That stuck with me for a couple of years; I always remembered this band. Then a couple of years later when I got into the records and with Pleased to Meet Me, it all made sense.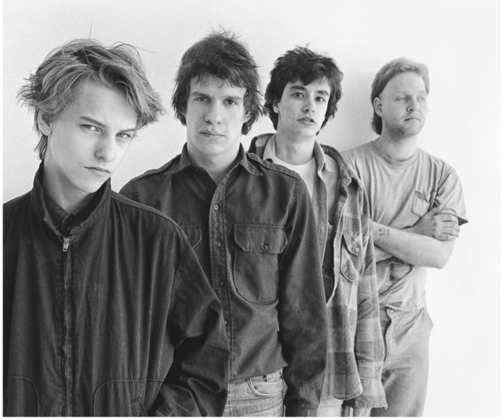 When did you first see the 'Mats live?
I didn't see them until the last two tours because I was still too young. When I saw them on SNL I would have been 11 or 12. I did see them twice actually, high school age. I saw them open for [Tom] Petty in '89 and on the last tour in '91. I did see them a couple of times and basically was just a fan, and like most Replacements fans there's no such thing as a casual Replacements fan; I was pretty hardcore. Eventually, I started writing about them and their solo projects when I became a music critic in the lat-'90s. So I worked my way up to the position of being the person who might be able to get to tell this story.
In putting together the book do you think you missed the boat by having not seen them live until Don't Tell A Soul was in '89?

No, there was enough footage where I saw interviews with Bob [Stinson] late in his life to very early footage of the band that I had access to where I got the visual component and I understood it. Ultimately, it was about people who were there and people who were affected in that moment and how they understood it. If I grasped that, and so far everybody has said that I did nail it—both the early Minneapolis stuff and the later Warner Bros. years stuff—then I'm happy with it.
[youtube https://www.youtube.com/watch?v=QFKKEeDshrc&w=420&h=315]
You hit on the show in '89 when the 'Mats played the Beacon Theater in New York for Don't Tell A Soul and Johnny Thunders opened up.

There's a whole episode with Thunders in the book. It was a funny thing because Tommy had a whole thing with Thunders playing his songs a little straight. At that point, Thunders was doing a little bit more of like a cabaret act, having seen the success David Johansen had with the Buster Poindexter thing. So Thunders was playing with Patti Palladin and playing with a horn section. Because Tommy was a little bit of a rock and roll purist, he wanted the real Heartbreakers Johnny Thunders. There's descriptions of that plus the Replacements had a whole legacy with Thunders going back to "Johnny's Gonna Die."
I assume Westerberg must have been stoked having Johnny Thunders tabbed for an opening slot.
Oh, yeah, because going back, he wrote that song ["Johnny's Gonna Die"] and originally the Replacements, very early on, were trying to get a gig opening for Gang War, Thunders' band with Wayne Kramer [MC5]. They didn't get it but Paul went to the show that night and Thunders was so out of it. That was the inspiration for "Johnny's Gonna Die." Then nine years later they got Johnny opening up for him.

Do you wish you had seen the 'Mats with Bob Stinson?
Oh, sure. Of course I would have love to but all these shows you write about, research, you hear bootlegs of or board takes, there's some things I would have loved to have been at. But I feel like after doing the book and spending seven years with these people, these stories and with this music, I've lived the experience.
Finally, how did you decide on the band pic that graces the cover of the book?
That's a photo by a guy named Greg Helgeson. He's really the first photographer who shot them. He did the earliest photos of them and the band shots for the label for Twin/Tone and he shot the photo that was used on the first album cover, Sorry Ma, Forgot To Take Out The Trash. He had a bunch of stuff and a lot it that people hadn't seen.
That photo actually had been used for a limited promo poster that was probably from about 1984. They printed maybe a hundred so it's not something that has been widely seen. There's just something so powerful about their eye contact and how young they look. You can see Bob's tattoo and Paul's cigarette, their haircuts, Chris' peach fuzz growing and just Tommy looking he's about 10 years old. Visually, it was the one that jumped out and said, "Yeah. That's the cover."
***
Trouble Boys: The True Story of the Replacements is out now via Da Capo Press. 
Bob Mehr will be appearing at these two local events:
On Saturday, June 4, at 8 p.m. see Bob Mehr in conversation with Replacements A&R man Darren Hill at Little City Books (100 Bloomfield Street, Hoboken, N.J.), plus 'Mats music performed by Freedy Johnston (with Dave Schramm), Glenn Morrow's Cry for Help, The Dead Wicks, Jennifer O'Connor and more. 
On Wednesday, June 8, Bob Mehr will be in conversation with musician/comedian Jon Wurster (Superchunk, Bob Mould Band, Scharpling & Wurster) at The Strand (828 Broadway, NYC).