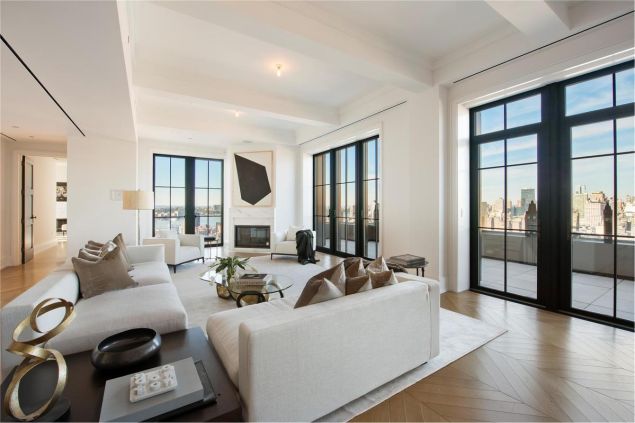 It was just a few years ago that a California-based buyer scooped up a penthouse at Walker Tower for $40.73 million.
The all-cash buyers were known only as BBC Chelsea, LLC, though they may very well be LA Fitness CEO Louis Welch and his wife, Michu—the deed for the penthouse at 212 West 18th Street revealed the primary address to be 112 Emerald Bay, which is owned by the fitness guru and his wife. It's possible that perhaps two likeminded individuals, with the same name, opted for the full-floor aerie, but no matter, the owners appear to have grown tired of the place—perhaps the views in Chelsea simply don't compare to those from the cliffs of Laguna Beach.
The five-bedroom, 5.5-bath penthouse on the twenty-third floor of the tower, which they purchased in late 2014, has sold for $45 million to (shocking!) another limited liability company, this one going by the ingeniously named Walker Tower 1-8 LLC.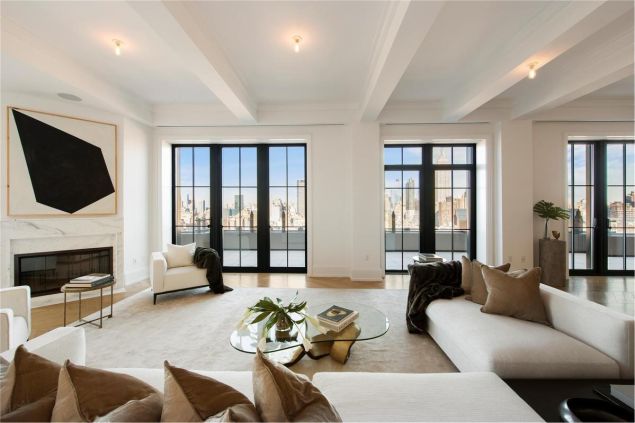 The 6,738-square-foot condo was never publicly relisted on the market, though per the previous listing, from Douglas Elliman broker Vickey Barron, the place has three wood-burning fireplaces, a north-facing terrace, and 360-degree views of the skyline, harbor and river. Corcoran broker Carrie Chiang, who represented BBC Chelsea, LLC when they purchased the home in 2013, as well as in this most recent transaction, had no comment.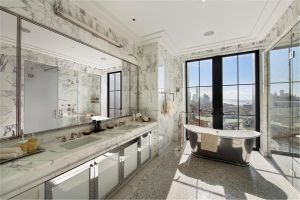 When the now-sellers purchased the condo, Barron told the Wall Street Journal that they hailed from California and intended to use the enormous, full-floor abode as a pied-à-terre. Makes sense.
We wonder if the new owners will consider actually occupying the apartment, which has coffered ceilings, custom-designed millwork, and a custom kitchen with marble and limestone countertops. The master bath has a cast-iron bathtub, along with a steam shower with body sprays and no less than three kinds of showerheads—rain, handheld, and standard, in case you were wondering.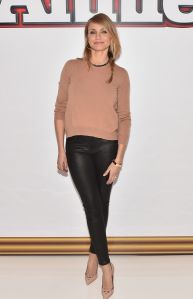 The new owners are in good company—the likes of Cameron Diaz, Harrison Ford, and Katie Holmes have reportedly purchased units in Walker Tower.
It's not clear why the sellers decided to part ways with the penthouse, but perhaps the Welches simply found they weren't using the surplus of amenities in the luxurious condo, particularly the fitness center, yoga room or sauna—when you have your own fitness empire, it hardly seems necessary. Then again, those who are in the market for a $40.73 million pied-à-terre are most likely not worried about getting their money's worth in amenities.