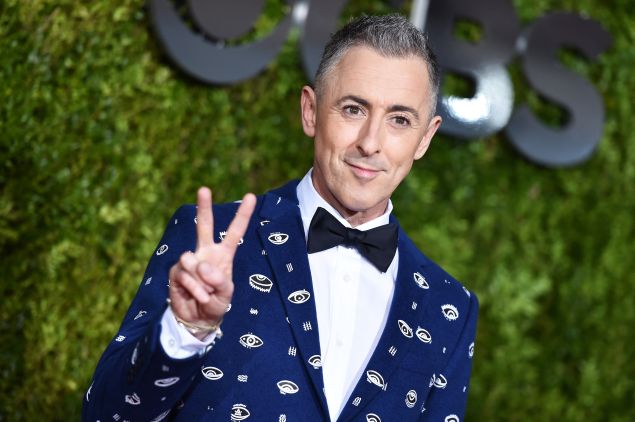 It seems that for a select few, the simple use of one's name is enough to send fans–we mean, buyers–flocking to an apartment.
At least, Alan Cumming's East Village co-op, which he listed in May, has already found a buyer, less than a month after he listed it for $2.2 million.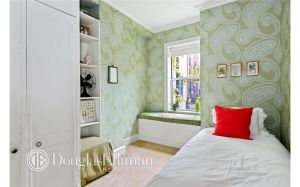 Cumming and his husband, graphic designer Grant Shaffer, purchased the four-bedroom, one-bathroom pad at 297 East 10th Street in 2005 for $1.695 million, undertaking a few renovations of the over 1,500-square-foot space while preserving many of the space's original details. As he told The Wall Street Journal when he revealed that he was selling the apartment to upgrade to a nearby townhouse, "We're not big on sliding glass doors."
While we must say that we find an apartment with four times as many bedrooms as bathrooms to be a rather…unique, shall we say, layout, that little fact doesn't seem to have been an issue for the buyers who scooped the place right up. Douglas Elliman brokers Noble Black, who shares the lisitng with, Jennifer Kaufman Stillman made sure to tell The Journal that a second could be added. Which isn't always the case with co-ops, of course.
And there are many features other than the slightly odd bedroom to bathroom ratio that we can would have been very appealing, like the wide plank hardwood floors, north and south exposures in the living and dining area, and a formal living and dining room with a wood-burning fireplace that is complete with a carved wooden mantle.
The apartment, which is located on the third floor of a prewar red brick row house, has a kitchen with stainless steel counters and appliances, according to the listing shared by Douglas Elliman brokers Noble Black and Jennifer Kaufman Stillman, and the corner master suite has oversized windows with wood trim, as well as ornate crown molding.
"It's a truly special apartment," Black wrote the Observer in an e-mail. "You can hear birds chirping, there are green, leafy views from every window including over Tompkins Square Park. Beautiful prewar details, a gorgeous wood-burning fireplace and a layout thats perfect for entertaining."
Cumming and Shaffer seem to have grown very fond of the area, and they aren't straying too far. They purchased a townhouse just a few blocks away, at 404 East 9th Street, for $4.65 million in 2013, and it would appear that timing was definitely in their favor. They began restoring their new townhouse shortly after purchasing it, and it will reportedly be ready for move in by September.