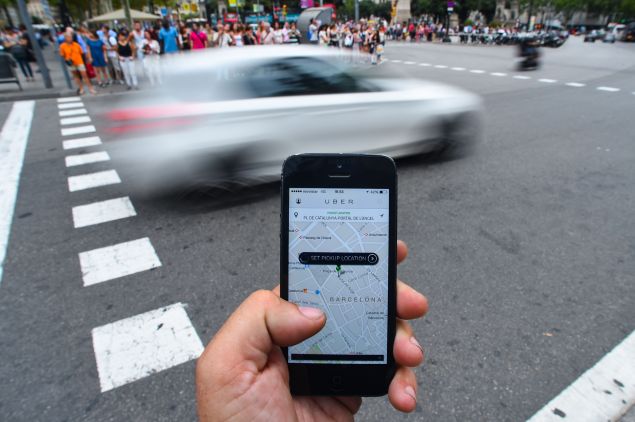 Another Uber driver has been accused of—and charged with—sexual assault.
A driver from Oshawa, Ontario is facing several charges after allegedly sexually assaulting a passenger. The victim is a boy reported to be younger than 16.
Police say that shortly after midnight on May 29, the driver, Ahmad Sohail of Oshawa, engaged the boy in conversation, reached over and touched the boy's genitals and eventually pulled over along the route and sexually assaulted him. The victim contacted police later that day, and on June 14, Sohail turned himself into police, according to CP24.
He's now being charged with sexual assault, sexual interference and invitation to sexual touching.
In recent weeks, several drivers have been accused of and charged with various types of assault (including drivers in Arizona, Hawaii and Delaware). These cases—especially one involving a driver found to have an extensive violent criminal record after being charged with attempted murder—have raised more concern about the company's screening processes, or lack thereof.
The age of the victim in this case, however, has raised another issue. According to Uber's website, you need to be 18 or older to have an Uber account or to ride alone during an Uber ride. While Uber has set this regulation, it clearly isn't being followed and has put minors in danger. The Hawaii passenger who said she was raped by her driver was a minor—age 16—as well.
An Uber spokesperson provided the Observer with the following comment:
"Our thoughts are with the victim at this time. Durham Regional Police contacted us and we have been cooperating fully with their investigation.  We will continue to work with DRPS and assist in any way that we can."