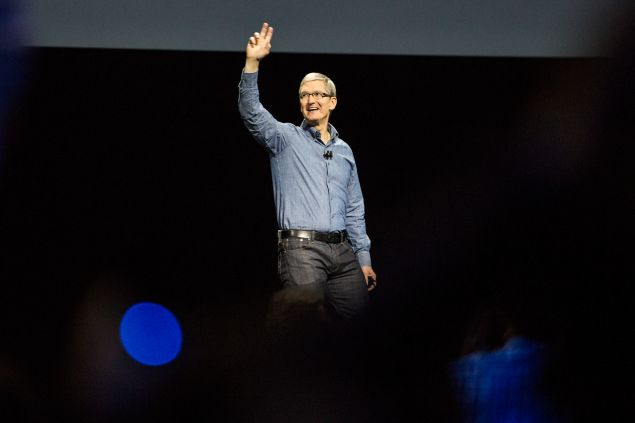 Siri is finally old enough to leave home.
Apple (AAPL) is opening up Siri, Maps and Messages to third-party development, the company announced today at its annual Worldwide Developers Conference (WWDC) in San Francisco.
The move comes after the tech giant posted its worst quarter since 2003 and saw iPhone sales shrink for the first time ever. By providing development tools to outside parties, Apple hopes to harness the innovative power of software developers across the globe to improve its products.
But Apple also announced plenty of new features and improvements of its own.  Pre-installed apps like Stocks will now be available on the App Store, which also means that they can finally be deleted  from the home screen. The most exciting news was that Siri, the real-life inspiration for the movie Her, will be coming to Macs—she will also be able to search YouTube.
The company also unveiled the newest version of its iPhone and iPad operating system, iOS 10, which will launch in beta next month before a public release this fall. Among the operating system's new innovations, it will automatically transcribe voicemails.
Aside from that, pre-installed apps like Stocks  will now be available on the App Store, which also means that they can finally be deleted  from the home screen.
Apple Pay, the company's mobile payment app, will soon be available for use online, where it will compete with PayPal.
It also seems we are at the dawn of a new era of text messaging. Messages, the iPhone text messaging app, will now scan your texts and turn your old-fashioned "words" into emojis.
You can also draw on pictures before sending them, use "invisible ink" to hide texts until the recipient swipes them and use stickers.
The company also overhauled its entertainment apps. Apple Music got a complete redesign—the somewhat useless "Connect" section is gone, and you can also access song lyrics.
And, thankfully, Apple has finally solved a problem that has plagued mankind since time immemorial: how to breathe?
(It's a mindfulness app for Apple Watch. But still, this seems like something out of Silicon Valley).
Not every new watch app is so new age—it will also allow users to call 911 at the touch of a button.
Apple also declared a commitment to supporting coding education—the company announced Swift Playground, a free learning platform that teaches kids to code.