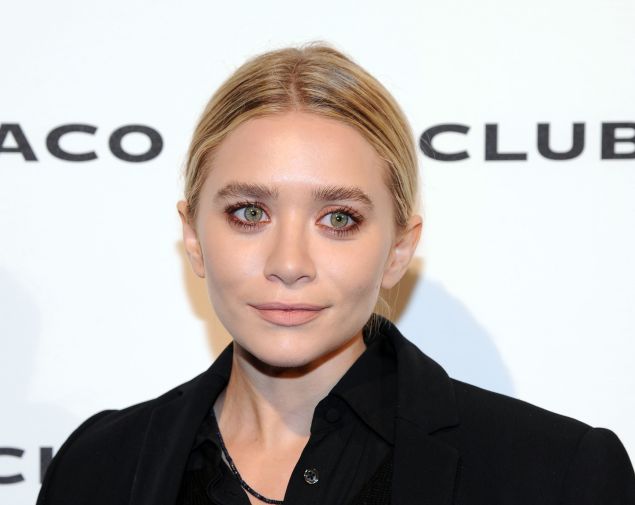 It was a rather momentous occasion this week, as Ashley Olsen, also known as half of our favorite child actor-slash-fashion design duo, rang in the big 3-0.
And there's no better way to celebrate such a milestone than by perusing a few multimillion dollar Hamptons beach homes, right? Even though Olsen is reportedly in contract for that $7 million full floor condo at 37 West 12th Street, why should she have to endure the soon-to-be scorching New York City sidewalks?
Olsen has been checking out a few homes out East, and she apparently found one that fits her style at 471 Sagaponack Road, according to The New York Post. And what's not to love? The 2,100-square-foot shingle-style "cottage" sits on 1.5 lovely acres of prime Sagaponack real estate, right on Sagaponack Pond. Sure, it's not a mammoth McMansion, but three bedrooms and two bathrooms are still perfectly acceptable—Mary-Kate and Olivier Sarkozy will have plenty of room to hang out on weekend trips. Because that will happen. And there will be photos.
It's not known if the former Full House star (not to forget about the instant classic So Little Time), who was with Douglas Elliman broker Matthew Breitenbach, made an offer on the home yet, but just saying, at $4.99 million, it's basically a steal—especially considering it was first listed for $6.5 million back in 2014.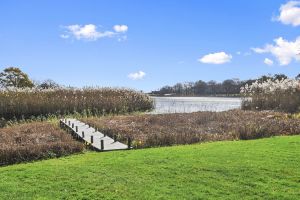 The "romantic grounds" are the "perfect place to watch the sunset over the ocean," declares the listing, held by Sotheby's International Realty broker Angela Boyer-Stump, which also adds that one can enjoy "kayaking and paddle boarding" from the private dock. While we never pictured either of the Olsens as the paddle boarding type, there was the beautiful melody "I'd Rather be Surfing" sung by the duo. So maybe they would be.
Olsen has also reportedly been checking out a few rental properties in East Hampton–at $200,000 for the summer. But, in case any of those fall through, she shouldn't fret–we have faith that this half of the beloved smizing/smirking duo will find the perfect summer home to continue practicing her pursed lip pout. Even better, maybe her twin will want to get a matching one.