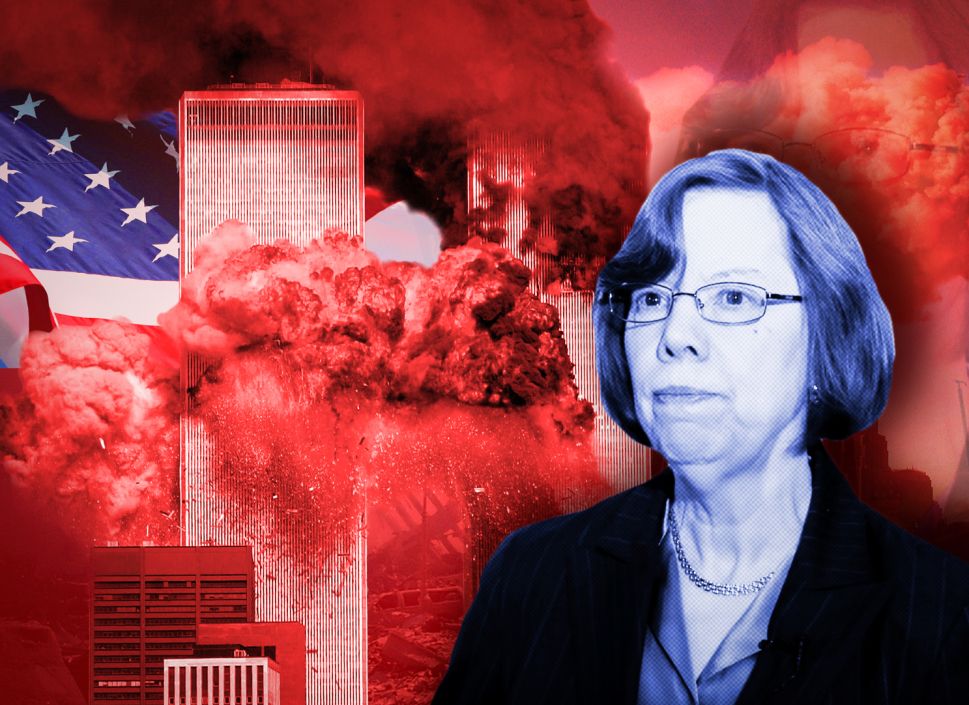 Barbara Sude, now a senior analyst at the Rand Corporation, spent 30 years with the U.S. government, ultimately as a senior analyst at the CIA specializing in sub-Saharan Africa, the Middle East and counterterrorism. She was the primary author of the infamous August 6, 2001, presidential daily briefing given to President Bush at his Texas ranch titled "Bin Laden Determined to Strike the U.S." Thirty-six days later was 9/11. The Observer spoke exclusively to Sude earlier this week about 9/11, Orlando and the ongoing fight against global terror.
We've just seen the largest mass murder by gun in U.S. history—Omar Mateen's attack in Orlando, preceded by his social media and phone call pledge to ISIS. Why haven't we gotten better at preventing jihadi-motivated terrorist attacks in the U.S.?
Because everything—all the data, all the information—has to fall into place at the same time and in the right order and all of it on the same law enforcement or intelligence agency person's desk. We have many more analysts now than we did before 9/11—but that doesn't necessarily make it easier.
With Al Qaeda [in the late summer of 2001] we figured out a terrorist attack was coming because we had all this crescendo of information coming in for a year, and we could say that we knew they intended to attack and that they probably had the capability, but we didn't know who or when.
However, the information was not "historical"—it was current.
Who said it was "historical"?
Well, Condoleezza Rice thought it was "historical." [As she testified later, at the 9/11 hearings.] But in fact much of the material in it was very recent, and we had reporting from the FBI about recent activity at the time, although it did not turn out to be related. And, yes, they were watching for hijackings. But we still did not have the last pieces of information. There wasn't enough information to act.
Last week, CIA Director John Brennan told the Senate Intelligence Committee that ISIS will likely "intensify" attacks around the world and that "the group is probably exploring a variety of means for infiltrating operatives into the West, including refugee flows, smuggling routes and legitimate methods of travel." Do you have any remarks about this?
Refugees [a research specialty of Sude's] are not the issue. Refugees want to start over—to have a better life. Terrorists sometimes hide among refugees: that's a different issue.
What else is known?
We know, for example, from looking at the ISIS material on the internet, that they're training kids from an early age in a way that's reminiscent of the Hitler Youth.
Should we, the American public—shaken by Orlando—nonetheless be reassured by improved efforts to detect and prevent terrorism?
Well, yes. The intelligence community works faster now [than before 9/11], and there are exponentially more analysts in all the government agencies across the board, and there's better coordination among them. And disaster preparedness is better. And the perpetrators of these attacks are caught much more quickly. So all of that has improved. But the difficulty of being an analyst—how you put it all together and connect the dots, especially given the larger volume of information—that hasn't changed.
Back to Orlando, with all things we found out right after—Mateen's three separate questionings by the FBI, his violence against his wife, his history of emotional turbulence and his disciplinary problems in school, his apparent vocal approval of 9/11, and his vigorous but fruitless efforts to obtain high-level body armor, which caused suspicion by a gun store owner—many in the public wonder: Why weren't those enough red flags to have apprehended him?
Hindsight is always hindsight. You can be good at predicting on the macro level—ISIS is going to do, or provoke, more attacks—but we need more information to predict micro behavior. Without that detail, it's not actionable by law enforcement. You can't ask people to start knocking on doors unless they have more—you can't do that legally. People in our country have rights. And in the Orlando case, there was missing information: For one thing, as I understand it from media reports, [Mateen's] name wasn't known by the gun store owner who made the call [about the suspicious body armor request].
A New York Times editorial just said that community outreach, to cities that have a high population of young people primed to be radicalized by social-media-savvy ISIS, and intervention/diversion, from radical activities to safer outlets, is an answer. They cited efforts in Minneapolis, which has a large Somali population, for example. What do you think of this?
Yes, there is outreach in those communities. Parents don't necessarily want to see their children get in trouble and engaging in acts of violence. So it can be a good idea to provide people with an outlet where they don't have to turn to violence. You're entitled to your views to some degree, but whether you are going to act on them: that is the question. And maybe set up hotlines—like suicide hotlines—that concerned people can use: "When you see something, say something."
Is Al Qaeda still active? Or is it all ISIS now?
Is Al Qaeda still a player in all of this? That's a bigger question. But you can see Al Qaeda still active—in North Africa, for example, you see the affiliated group "al Qaeda in the Islamic Maghreb."
There's so much disagreement around the term "radical Islam." Trump of course uses it. President Obama deplores it. And Hillary Clinton has taken a middle ground—acknowledging that ISIS' (and al Qaeda's) encouragement of potential recruits and sympathizers can be a source of terrorism, while at the same time being careful to forcefully say that this element is a tiny portion of a peaceful religion. You are an authority on Islam. What do you say?
I have studied Islam for almost my whole life, and it's a diverse religion and there are different views. Those who believe that violence is a sacred duty constitute a very small group. They are called jihadist salafis. That is a more accurate term. That confines it better.
What else do we know about what ISIS may be planning?
I don't want to give terrorists any encouragement. Any time we write anything, they read it—we have to keep that in mind.