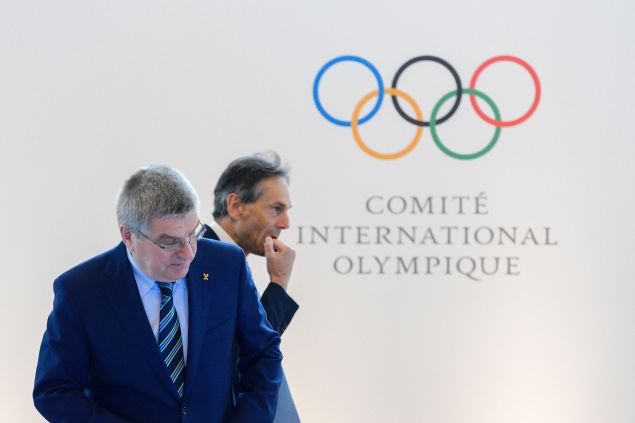 The International Association of Athletics Federations (IAAF) has just banned the Russian track and field team from the Olympics this summer. (Do not suspect it as a Russian plot to keep their athletes safe from the Zika virus.) If the International Olympic Committee, as expected, ratifies this decision, it will raise profoundly troubling questions.
Does the punishment fit the crime? Punishment should be deservedly proportional to the violator's attitude and harm s/he caused by such actions. Policy people also insist that banning the Russian team should act as a deterrent so others won't do it or will stop doing it. And enforcement should also be cost effective.
But let's avoid policy and cost and instead talk about justice. Focus on the violators' attitude along with the harm they caused.
What was their crime? Doping and systematically covering it up. Doping has long split the sporting community: One group points to the slippery slope, where athletes move from aspirin, caffeine and pain killers to massive doses of steroids and growth hormones. I can't say where to draw the line. But at some point the international community sets the standard clearly and agrees to posted limits that allow athletes to compete fairly. They remain true to the Olympics' central purpose: That talent and training—including accuracy and strength, quickness and composure—shall determine the outcome of contests whose athletes display competitively superior physical performance honestly judged or refereed.
The crime itself extends beyond individual athletes willingly or reluctantly taking banned substances and cooperating to escape undetected by switching samples.
Who are the guilty that we would punish? When individual athletes tarnish their performance as measured, when they cheat their way to victory in competition, those same athletes should be stripped of their medals and suspended, even banished from future competition. But should we knowingly punish the innocent with the guilty? "Responsibility can only be individual," insists Putin. "There cannot be collective responsibility of all athletes." Are we hypocrites—we who proclaim we would much rather acquit the guilty than ever punish an innocent person? Criminal punishment requires guilt be proven beyond a reasonable doubt. Would we now violate our deep beliefs, and allow retribution to morph into revenge?
The crime itself extends beyond individual athletes willingly or reluctantly taking banned substances to include a complex scheme to dope and evade essential detection through state-sponsored bribery and coercion. The athletes neither inaugurated nor managed this scheme: The Russian sport federation did that, and the IAAF already banned it from international competition for the last several months.
Must innocent athletes suffer and be denied their place in their prime? Punishment's effects routinely extend beyond the particular person punished. I know from decades of studying prison life that transgressors' innocent families often suffer although they may not personally deserve it. As long as the world community rightly holds Russia itself or the Russian track and field federation as a primary convicted criminal, their punishment must fit their crime, though it unfairly injures innocents.
Alas, we long for a non-political Olympics, where the world puts aside warfare and conflict under a "sacred truce"—as did the ancient Greeks, who first met at Olympia in 776 BC—so athletes in contests may display their physical greatness and ennoble humanity. But history teaches otherwise: From the start, city-states used the Olympics as a demonstration of their own excellence, and paid athletes to represent them and wear the wreath. (Things haven't changed that much since Homer tells us Epeius, the first Olympic boxing champion, also proclaimed "I am the greatest" and proved it.) So the Olympics have been and are political; athletes are paid and pressured to win for their sponsoring country.
Of course justice demands equal treatmen—not picking on the Russians unfairly: Consistent standards applied consistently. The Russians have a history. I remember the days where Soviet bloc judges under pressure distorted their evaluations to favor their own athletes and largely got away with it. Do we overpunish them now to make up for that? They had a saying at Lorton prison: "Not for what you do each time, but all the time you do, you do for what you've done." Perhaps this is a make-up call—wrong in isolation, but designed to help compensate for the past and restore balance. Make-up calls may be deeply problematic. But banning the Federation for this Olympics can be justified on its own.
No exceptions? Many Russian athletes cheated under duress. Duress usually operates as an affirmative defense in a criminal trial. Can't we somehow separate the truly guilty and allow "clean" athletes to compete? On Friday the IAAF agreed to permit individuals who trained outside Russia to prove "clearly and convincingly" that they were "untainted" and thus compete as "neutrals." The IAAF chose the right burden of persuasion—halfway between the ordinary civil "more likely than not" standard and the criminal one of "proof beyond a reasonable doubt." Reasonable minds can differ whether these exemptions operate too narrowly or broadly. I hope we all agree with the IAAF, however, that those athletes who actively resisted the pressure to dope, or heroically protested cheating in sport by revealing the violations to the world, should—case by case—be allowed to compete. But they should compete not as unaligned neutrals, but rather under the Olympic flag itself, representing the transnational ideal of fairness in sport.
Still, unfortunately some innocents will inevitably suffer so that Russia's guilt can be punished proportionately: To send a message and because the Federation, separate from its members, simply deserves it.
Robert Blecker, New York Law School criminal law professor and author of The Death of Punishment, writes about cheating, scandal and sport.