It's hard to imagine Jay Z as a hungry, underground MC on the come-up, considering his present Maybach-driving, Basquiat-acquiring status as perhaps the most powerful man in the game today. But in 1996, the man born Sean Carter was just that, emerging into the national spotlight with a good seven years of experience under his belt, having begun as a protégé of Brooklyn MC Jaz-O and making his first appearance on record in 1989 with a verse on his "Hawaiian Sophie" single.
Next he managed to land a dream gig touring and recording with one of his biggest hip-hop heroes, Big Daddy Kane, where he experienced the skills of a master MC in a story that comes across like the plot to a Kurosawa samurai film.
"He was condensing, stacking rhymes on top of one another," Jay Z explained in his 2015 autobiography, Decoded. "Trying to keep up with him was like an exercise in breath control, in wordplay, in speed and imagination. He was relentless on the mic."
However, prior to the release of his first LP on June 25, 1996, Reasonable Doubt, an album considered not only one of the best debuts in rap but one of the greatest albums ever from the genre, Jay Z was forced to put the game on hold in order to hustle drugs in the street in order to make a living.
"My life after childhood has two main stories: the story of the hustler and the story of the rapper," he proclaimed in Decoded. "And the two overlap as much as they diverge."
" 'Reasonable Doubt' was such a powerful debut. There were a lot of people who overlooked Jay Z at the time."—El-P
Yet while Jay placed his emphasis in other directions, he'd still make appearances from time to time, guesting on the likes of Big L's Lifestylez Ov Da Poor and Unfortunate and Mic Geronimo's The Natural as well as classic spots on Stretch Armstrong and Bobbito Garcia's legendary radio show on WKCR 89.9 FM.
"Jay bubbled for six years before his album came out," said Garcia. "He battled LL and Busta Rhymes, not to mention Big L, on the street. And then he had the Big L/Jay Z freestyle session on our show, which was not a battle. They came up there together. He came up to our show five times. He came up once with Big Daddy Kane, he came up there with the Brook'Nam Rangers once. Jay was out there. He was hustling to make a name."
[youtube https://www.youtube.com/watch?v=MquyMZadfKE&w=560&h=315]
Meanwhile, Jay Z gained an invaluable education in incorporating the hustler's street code into his lyrics by listening to not only the likes of N.W.A, Ice-T and The D.O.C. on the West Coast, but more importantly through the emergence of the Notorious B.I.G., who teamed with Jay on one of Reasonable Doubt's most powerful cuts, "Brooklyn's Finest".
"I loved that he described what a lot of hustlers were going through in the streets," he professes in Decoded regarding listening to Biggie's 1994 indelible debut Ready to Die. "Dissed and feared by teachers and parents and neighbors and cops, broke, working on a corner to try and get some bread for basic shit—as more than some glamorous alternative to a real job. He elevated it to 'the struggle.' "
However, while the likes of Jay Z and Biggie came from the heart of the street, the sound and style of Reasonable Doubt was in stark contrast to the scene developing even deeper underground in 1996 with the buzz coming from the likes of such acts as Company Flow, The Juggaknots and Mad Skillz, all of whom got their first shine on the Stretch and Bobbito Show as well.
"Everybody was in the same pool in that regard," Garcia explains. "Everybody was just trying to be exposed and be heard on their terms; but not everyone. Jay Z and Biggie, they made some compromises to their music in my estimation by starting to use R&B samples knowing that would help them get more radio play and reach a broader audience. Then they became humungous and the whole direction of hip-hop changed after that."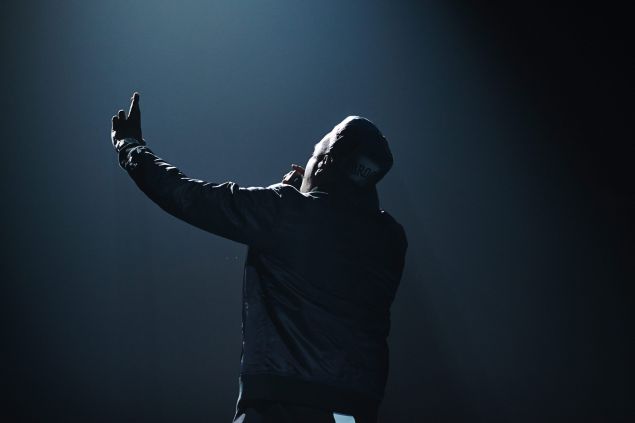 "Reasonable Doubt was such a powerful debut," El-P, who also enjoyed a mighty healthy 1996 as well on the left end of the radio dial with the release of Company Flow's EP debut Funcrusher, tells the Observer.
"There were a lot of people who overlooked Jay Z at the time. I overlooked him myself, except for the fact that I was a fan of Jay Z before Reasonable Doubt from his stuff with Brook'Nam Rangers and Jaz-O. But when Reasonable Doubt came out, I don't think I paid as much attention to it as other people. It took me a good year or two to go back around and really get into it like, 'Oh shit, this is so incredible.' There was a lot of music at the time I wasn't listening to right at that time because that's when my career had started."
In a recent interview with Billboard, Kareem "Biggs" Burke, executive producer of Reasonable Doubt, acknowledged that it took several more years for a significant portion of the hip-hop community to take notice; despite the album's enduring character and undeniable brilliance, to most hip-hop fans Jay's career didn't really begin to make traction until his In My Lifetime trilogy in the late-'90s. But at the same time, the album wasn't exactly marketed to the kids who were hanging out at Fat Beats and Bobbito's Footwork.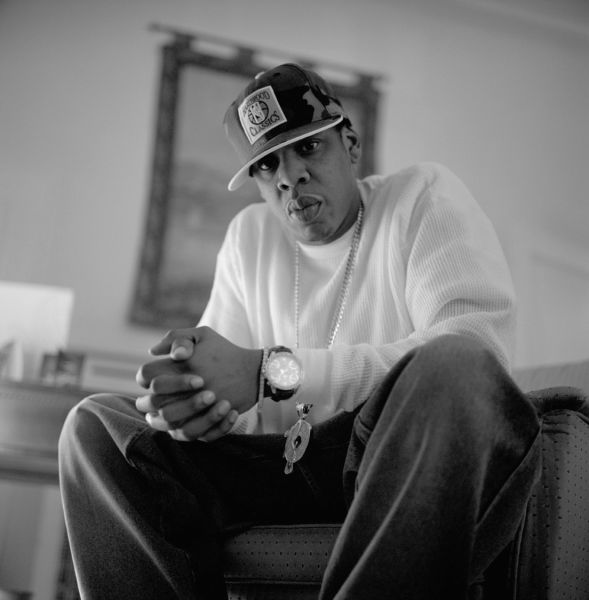 "I think it was over a lot of people's heads," Burke told Billboard. "Jay really spoke to bosses at that time and there's less bosses than there are workers. It was really for a top-shelf, top-tier crowd. I think that's what [made people] gravitate towards it and it trickled down afterwards but initially they just didn't get it. With the second and third albums, he became more mainstream so people actually got it a lot more."
Yet, perhaps the most crucial aspect of Reasonable Doubt that made it one of its generation's most important recordings was the way by Jay so successfully managed unite the hustle and the flow of hip-hop's early-'90s in the mid-decade to construct an entirely new sonic aspect of the game that played a major role in elevating the East Coast back to its reigning position as the top region for championship commercial hip-hop.
Twenty years later, while New York's status in hip-hop has ebbed and flowed over the course of this new century, Jay Z's strengths in his craft continue to keep him on top, evidenced in the excellence of his most recent and perhaps most underrated LP, 2013's Magna Carta Holy Grail.
Who knows, without the rise of Jay Z to help re-shape the perception of the American black male in the modern world—despite the still scary-strong instances of baldfaced racism we continue to endure in this country—could we have seen the presidency of Barack Obama?
"There's a kneejerk fear in America that someone—especially someone young and black—is coming to take your shit, fuck up your brand, destroy your quality of life, tarnish the things you love," he writes in Decoded. "But in hip-hop, despite all the brand shout-outs, we don't want your shit. We came out of a generation of black people who finally got the point: No one's going to help us."