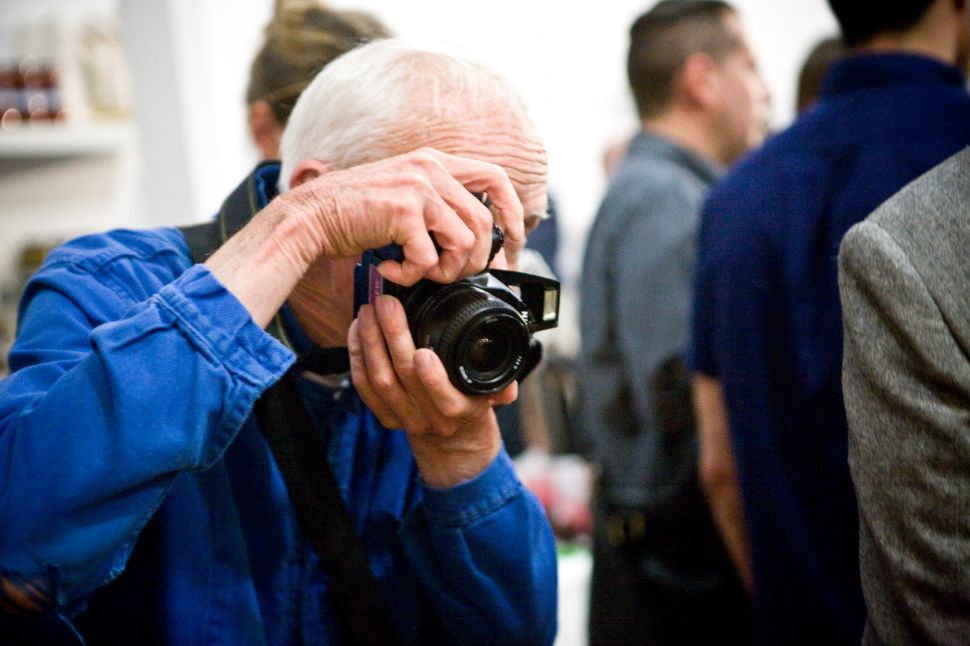 Beloved New York Times fashion photographer Bill Cunningham has been hospitalized following a stroke.
"Bill Cunningham is in the hospital recovering from what appears to have been a stroke," New York Times spokesperson Eileen Murphy said in a statement.
Cunningham, whose uniform of a blue French Workmen's jacket and camera makes him easy to spot at events and on the street as he rides his bike around town snapping photos of well and interestingly-dressed pedestrians, was the subject of a 2011 documentary and is an endearing character in New York media and fashion circles.
His fashion spreads are such a fixture of The New York Times' Sunday Styles that the notable absence of Cunningham's column from last week's newspaper raised concerns—including that of New York Post's veteran Page Six columnist Richard Johnson, who first reported on Cunningham's condition.
But the Times is optimistic about the 87-year-old photographer's recovery.
"Bill's family and senior editors from The Times have been in regular contact with him," the Times said. "We believe that his recovery will be quick."
Considering that Cunningham just missed his first byline after decades, we are sure that as soon as he is able to, he will be back behind the lens.