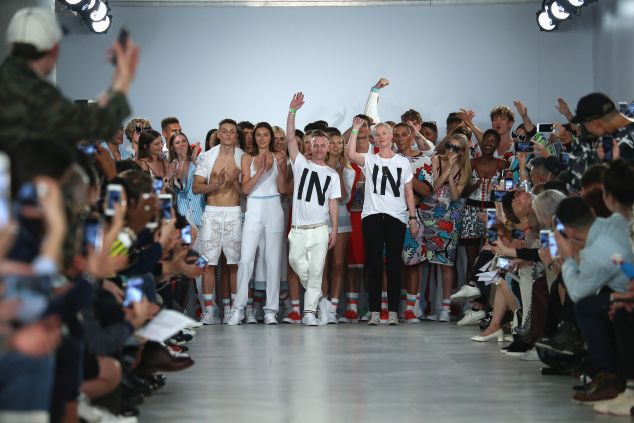 As the rest of Britain hashes out whether they should separate from the rest of the EU, or not, the country's fashion community has come to a rather clear decision. Today, the British Fashion Council revealed results from an internal survey regarding the Brexit.
Nearly 500 designer businesses based in the U.K. received the survey via email, with 290 responses; 90 percent of those answers showed a preference towards remaining in the EU.  Of the remainder, 4.3 percent put in a vote to leave the EU, 2.4 percent were undecided and 2.8 percent decided that they would not enter a vote.
It's easy to understand why fashion designers would be open to remaining in the U.K., as the fashion industry has become an international one. Open borders for travel make it easy to hop from London to the other two fashion capitals in Europe: Paris and Milan. The leniency in trade regulation between the EU countries also makes it easy to ship products and materials throughout Europe. This could apply to transferring a dress from a flagship in one country to another or sourcing materials from various EU countries, such as Italian wool.
In a May op-ed, Business of Fashion also pointed out that a Brexit would result in a depreciated British pound, which would significantly increase the price of producing clothing and accessories abroad, a practice many British brands partake in.
Over the course of London Collections Men, which took place this past weekend from June 10 to 13, a handful of British designers announced their allegiance to remaining in the EU, including Sibling's Sid Bryan and Cozette McCreery, Lou Dalton and Christopher Raeburn.