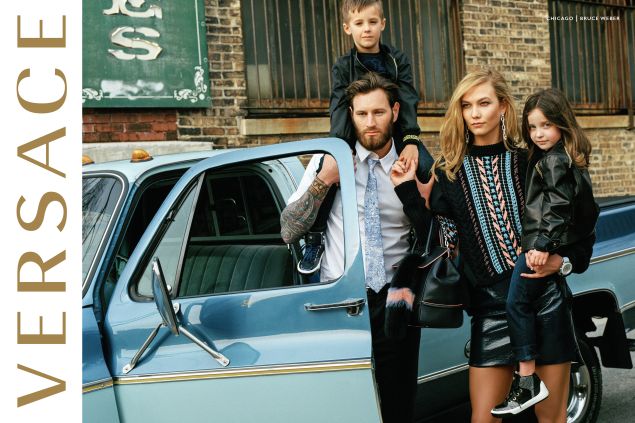 Versace's sexy, revealing approach to fashion isn't quite synonymous with family values, but leave it to Donatella Versace to prove just the opposite. In the brand's Fall/Winter 2016 ad campaign, two major mononymous models–Gigi and Karlie–step into a maternal role, decked out in sultry designs from the label.
There is Karlie, emerging from her car on streets of Chicago with her two fictitious children and her model husband, played by a former bodyguard and Afghanistan vet. Gigi also walks the streets of the Midwest city, hand-in-hand with a pint-sized model, the rest of her multiracial model family in tow.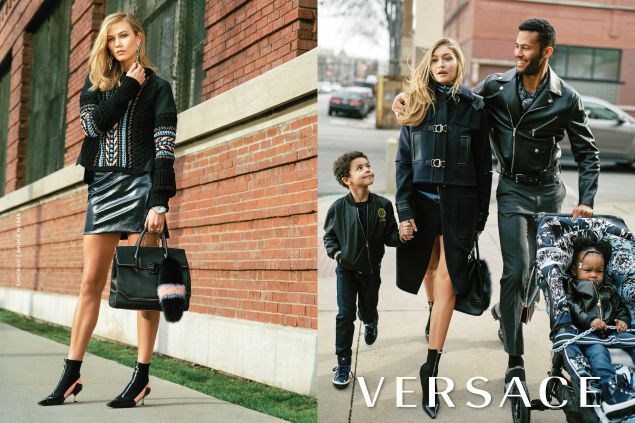 Photographer Bruce Weber, returning to the brand for the first time since he last shot for them in 1999, strategically chose the Midwest city for the backdrop of this campaign. He told The New York Times' Vanessa Friedman that he was inspired by the city after reading a story about the controversial pastor, Father Mike, in the New Yorker. "I went to hear him speak before we started shooting, and he was talking about politics and the need to restore old neighborhoods, and it made me think I wanted these pictures to mean something to the city," the lensman said.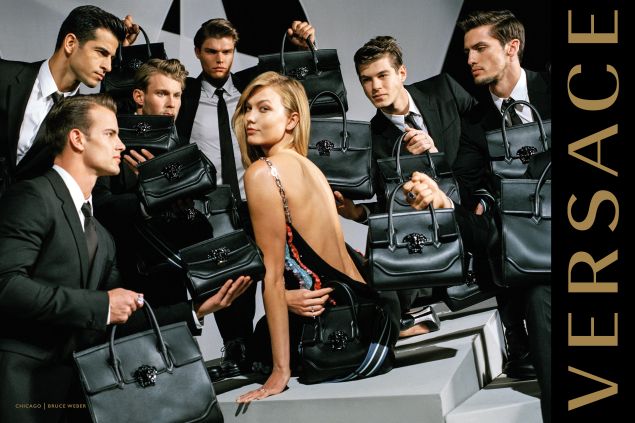 While the top models do shine in the images, they share the spotlight with local Chicago talent. A slew of local musicians and dancers, including those from The Future Kingz, Hubbard Street and Chicago Multi-Cultural Dance Center, were included in the shoot. They were also gifted the suits they wore in the images, which Ms. Versace insisted were given as a present, not a payment. But this isn't where the dancer's participation with Versace ends; a number of them will be attending the Versace men's show in Milan this summer.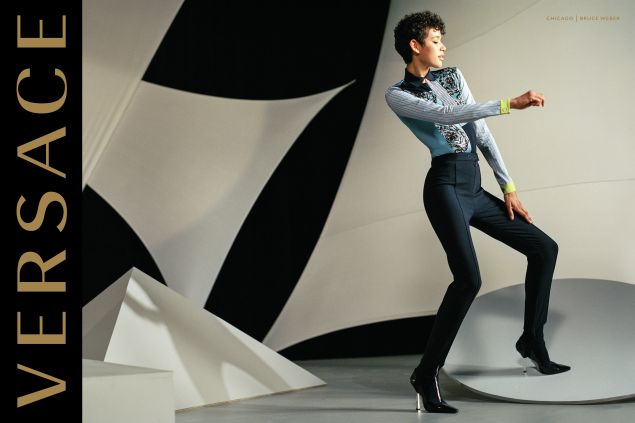 In the end, this looks to be a memorable campaign for the season, as it's a nod to women who can have it all, it celebrates the arts and it's a wonderful ode to a city that is rife with gun violence.