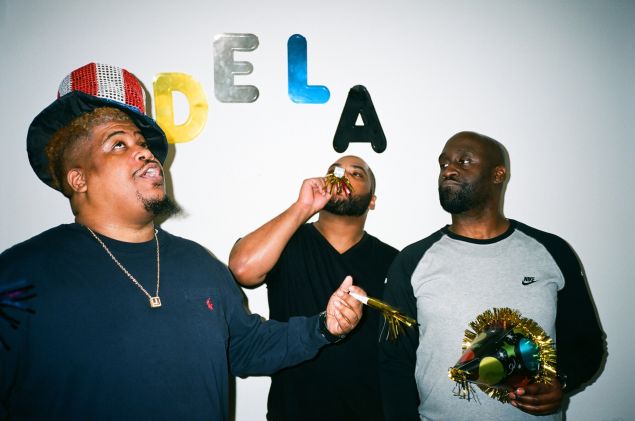 Every genre has its sacred cows, the acts a critic will risk muddying their rep for trying to take down. Stevie Wonder. Miles Davis. John Lee Hooker.
Hell, the only negative review of The Beatles I ever respected came from The Clash, not some writer: "Phony Beatlemania has bitten the dust." Remember?
David Turner, a staffer for the amazingly reformatted MTV News, was assigned to deliver his first impressions of De La Soul's classic 1989 debut 3 Feet High and Rising from the perspective of a young buck.
What Turner filed was blind generationalism, possibly the worst case of clickbait contrarianism in music journalism history—an exercise in smug ignorance peppered with pithy comments about bagels, yoga and zingers like, "De La Soul is no Major Lazer" and "This album makes Views sound like a Ramones album."
Turner's editor, Jessica Hopper, pulled a similar stunt in her very first commercial album review for SPIN in 1998 at the age of 19, when she so brilliantly reduced the Rolling Stones to dust in her scathing takedown of Bridges to Babylon (where she admited the first time she heard the Stones was via Pussy Galore's version of Exile on Main Street).
Turner's dressing down of 3 Feet, though similar in scope, was an ocean apart from Hopper's Olympic-level dart throwing.
"If the artists of today show love and respect to those who came before them, we should be able to exist all together, kid."—Trugoy
Sure, De La's 1989 debut has never been for everybody. But the stuff this guy was blathering on about in between complaints about a bagel—the collagist aspect of the sampling, the flows, the skits—is not just a knock on Posdnuos, Trugoy and Maseo, but the entire Golden Age of hip-hop in general. An era that if Turner would have dug a little deeper, he'd have realized has become incredibly popular amongst his own age group.
With this story, Turner has ironically reduced himself to a De La Soul skit; he's the obnoxious kid who throws the tape in the trash and punches his friends for listening to it.
I got so riled by Turner's reductionism I reached out to De La Soul themselves, who have an incredible new album coming out later this summer—the Kickstarter-funded And The Anonymous Nobody, the trio's first new LP in 11 years. What I got was a brief but meaningful conversation with Pos and Trugoy on the dangers of generational divides in a time when the unity between hip-hop's young lions and its elders has never been more promising and hopeful, with a side order of insight into their role in the evolution of instrumentalism in hip-hop. Here's how it went.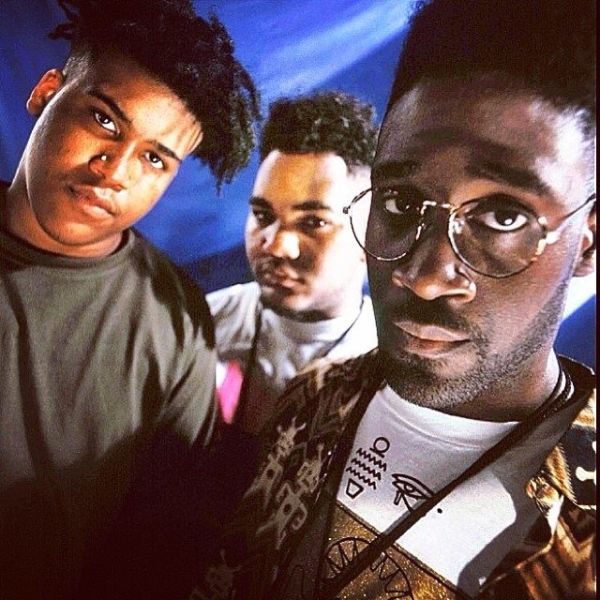 The confusing and the frustrating thing about the MTV article that ran Friday was the weird ambiguity to it. Was that supposed to be satire? Or was that a straight up bad first impression?
Trugoy: Well, the thing about satire is that you can identify it right away. And this was a little ambiguous as to whether it is or not. I guess that's where they at with it. But me, personally, I was not offended by it; this is just one individual's take. I said, "Let's name our next EP Bagels, Yoga and A Waste of Time. Let's put our own spin on what this dude is saying." It sounds like someone is totally clowning, though.
Posdnuos: But I don't think he was careful enough to just say, "Yo, he was clowning," because it would depend on how much he cares about the group or knows about us. And it doesn't seem like he knows the group. I guess like how Dave is saying, it's fine, man. I mean, how can we even be mad, because this is something that is being allowed to happen on such a major branded site or what have you. They could have had someone sit down and talk to us or had someone who really knew our music to comment on it. But I get it…
Trugoy: Whether it's comedy or satire or irony, whatever the case may be, it's really cool to see the fans out there defending us. I mean, this commentary is an about face on what the majority of people think, so you can't take it seriously. That's how I see it. Obviously people are taking it serious, but personally he has to be clowning if that's the sense.
[youtube https://www.youtube.com/watch?v=i8sQV_IpfsE&w=560&h=315]
Regardless, for me, as a fan, it was insulting not only in regards to the clowning aspect, but also lines writing like this draws between the younger generations and Generation X, who have a lot more in common than most might think.
Pos: I absolutely agree with you, bro. It's funny this is happening, because De La Soul has always been a group that will say how important it is to listen to and embrace other sounds and enjoy music whether its young or old. And it's funny with this album in particular, 3 Feet, where we chose to sample from all these different forms of music, it inspired a lot of people to show how [hip-hop] can come from this way or that way. And we've always maintained that sense of coming from all kinds of music. So we've never drawn those kinds of lines the way this writer's commentary does.
Well, live instrumentation has been such a key part of your sound since MTV Unplugged back in the De La Soul Is Dead era, which is something that's become quite popular with such modern favorites as Kendrick Lamar's To Pimp A Butterfly and Chance The Rapper's Coloring Book. And especially so when you hear this new album, And The Anonymous Nobody. Did you guys hire a band for this one?
Trugoy: We did have musicians. We've been working with a band for the last 10 years or so. The band's name is the Rhythm Roots All-Stars out of Los Angeles, and they've been backing us on the road for our live shows for those 10 years. And it was our idea to have them perform some live stuff and then sample from that. So the album is like 95 percent live instrumentation.
[youtube https://www.youtube.com/watch?v=yk6h68Me9oA&w=420&h=315]
Was MTV Unplugged your first time working with live musicians?
Pos: Oh yeah, definitely.
Trugoy: But initially, we were never into it. We always felt that certain songs translated for us live didn't resonate the same. There wasn't that sound of those machines in there, the samplers and the drum machines. But you know, there was a moment where hip-hop went in that direction where there was a lot of bands playing music in hip-hop, especially when The Fugees and The Roots first came out. You'd see more acts with live drums or keyboards and etcetera, and it did lend itself to that live aspect of hip-hop.
But we were never fans of it, we always felt, "It just doesn't sound like a sample, it doesn't sound like a proper loop."
But again, the older we got and the more experimentation we did, we figured out a way for us that made it sound as though it was old loops and old records being sampled. That was the concept of the whole album. We had these musicians jam for hours, and then we went back and mined all that stuff to find the good bits, and then chopped, sampled and looped what we grabbed. That's what And The Anonymous Nobody is pretty much all about in its creative production aspect.
Pos: When we did "Ring Ring Ring", that one was actually a song which worked real well live. When we first got that taste of it, it just worked really well. And then we saw how LL did it, and he just blew everyone away. It was a really great experience to see how the crowd reacted to seeing "Ring Ring Ring" performed that way.
[youtube https://www.youtube.com/watch?v=guBCLlPfufg&w=420&h=315]
And then "I Am I Be" from Buhloone Mind State with Maceo Parker and that sax solo…
Pos: We also worked with some of the other JB's on that album, Fred Wesley and Pee Wee Ellis. They put together "Patti Dooke". They came in the studio and arranged everything as well as certain songs like "I Am I Be", where besides the samples we'd have live instrumentation over the song. So we definitely played with musicianship for a long time.
Trugoy: We had a bass player on that track, too.
It's just strange because, considering how popular albums like Coloring Book and To Pimp A Butterfly have been among young people, this commentary seems in a way at odds with its own generation.
Pos: I was having a conversation with someone about this, where sometimes where maybe the person who wrote this article had someone telling him what he needs to do and what he needs to listen to for him to get cool and then he pretty much rebelled against it, as sometimes older people do with the stuff the young people are putting out. Maybe if the album was put upon him in a way that's not trying to force it on him, or as something that he needs to get down with, then perhaps he would have wrote something better. Who knows?
Trugoy: You hear all these new acts within the last 10 years sampling and referencing and using lines from artists that we were using back in the day. They using the same samples we used, and they're referencing certain lines on old records. If the artists of today show love and respect to those who came before them, we should be able to exist all together, kid. It's something that can happen.