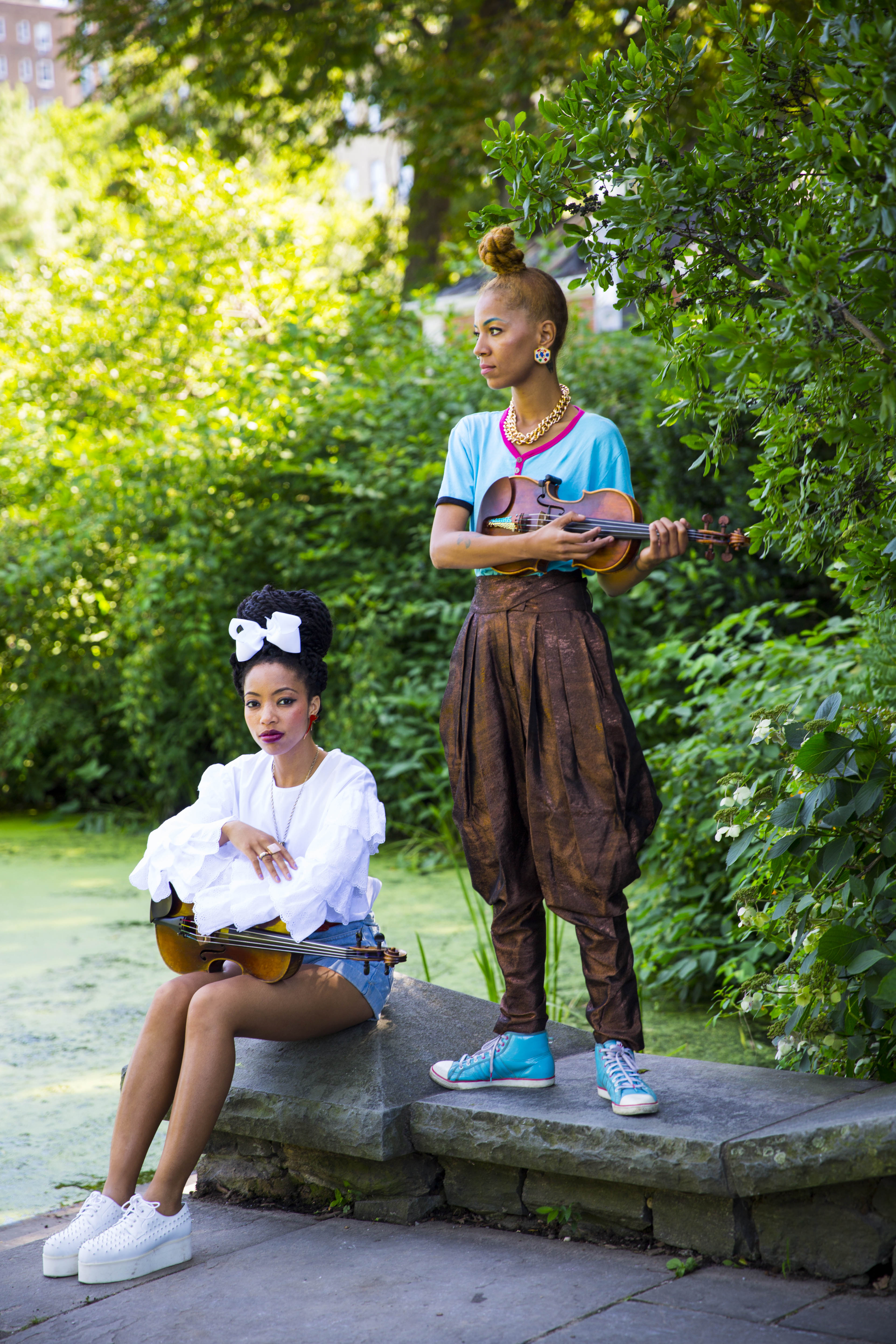 The loud clanking of martini shakers and pulsing music fills Bed Stuy bar and music venue C'mon Everybody on Tuesday nights, its mix of chachkies, records and books recalling a '70s living room, with liquor. As it nears eight o'clock, a line of hipsters, fashionistas and artists files by the back door, a diverse crowd gathered to experience the unique sounds of Chargaux.
The show begins with a set accompanied by songstress Jennah Bell. As Bell takes the lead, Chargaux's melodic strings swell around her minimal guitar strumming, venturing through chamber music, folk and hip-hop to a rapt crowd sitting on the floor.
With a variety of influences including Regina Carter, Future, Bette Davis and Missy Elliot, Chargaux integrates elements of bluegrass, African music, hip-hop Latin music and Asian polyphony in suave fashion. Borrowing from such a diverse set of influences, it's nearly impossible to fit the band within any established genre—and that's precisely why the band continues to attract such devoted audience. "It definitely was meant to be, divine, universal energy kind of thing—in the most non-corny way I can say it," violist Margaux Whitney, the "gaux" in the string duo's moniker, said with a laugh.
"It's indescribable," says Charles. "It's literally the physical embodiment of whatever feelings we have or whatever we've experienced."
It was a case of happenstance that brought Whitney and Jasmin "Charly" Charles together on a Boston street corner.  Whitney first saw Charles busking with her violin while walking down the street and proposed a collaboration. The next day, the pair played the same street corner as their chance meeting. Their immediate chemistry and seamless harmony managed to lure in a crowd of passersby. "Ever since then, it's just been magic," says Whitney.
With a roster of past performances that include Opening Ceremony's resort 2015 show and Mara Hoffman's Fall 2016 presentation alongside shows at Perez Art Museum Miami, SXSW and Brooklyn Academy of Music, the band's following is as diverse as the venues they've played. String Duo's eclecticism defines their sound. "We don't just belong to the music industry and that's what's given us our freedom and our wings to fly anywhere we want to go," says Charles.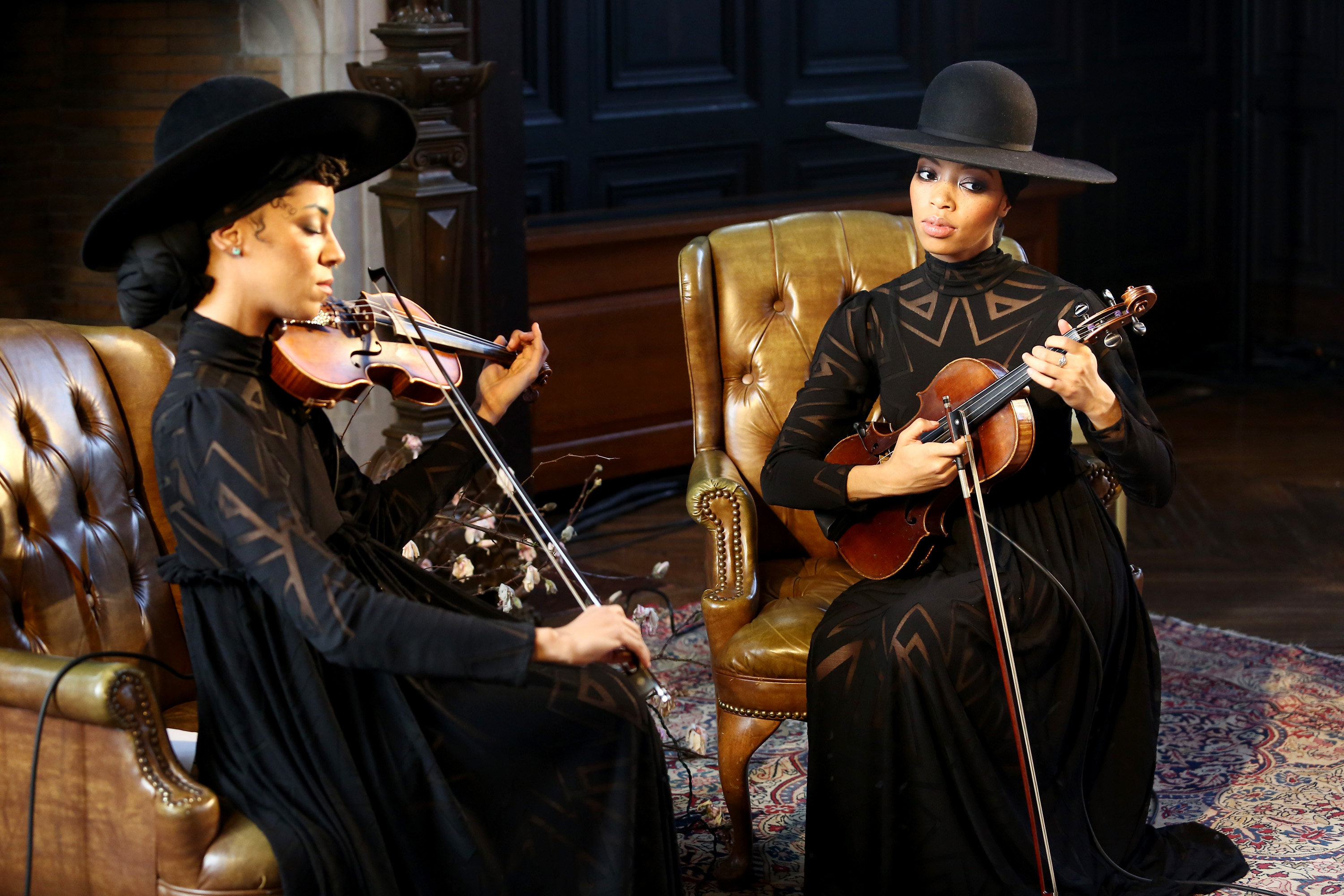 Chargaux's lack of classification has turned out to be their best asset.
Their unique and wide-ranging sound has caught the eyes of producers, resulting in a gig writing on Kendrick Lamar's hit single "Bitch, Don't Kill My Vibe" and opening for Glee's Darren Criss on his "Listen Up" tour. But Charles and Whitney aren't resting on their already-impressive resume; the duo is holding fast to their creative independence.
"The more money that you are given, the more you have to produce or you might be on someone else's schedule," says Whitney. "It's very precious to have complete control over what you do and not have to be accountable to anyone." For them it's about maintaining authenticity. "That's what I want to accomplish—being true to myself in these industries. That's something that people will pay you to forget."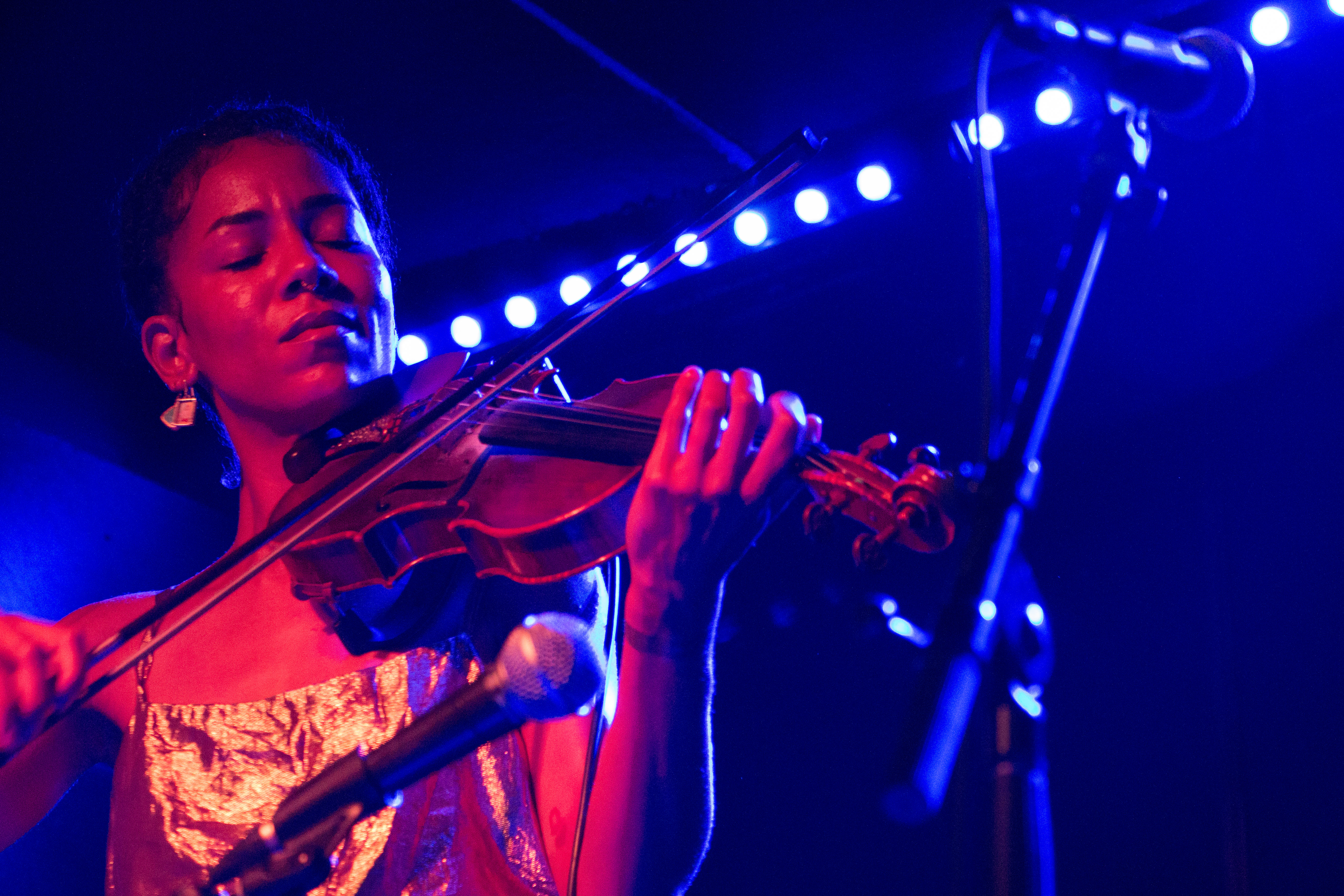 Charles and Whitney attribute their knack for musical improvisation to their experience playing within an orchestra. "We instinctively know how to cover each other," says Charles. "Meeting her was like meeting an old friend. We already spoke a language. If we want to play chamber music, we can. If we want to be backing, just strings, just barely there, we can. It's limitless."
This affinity for improvisation is apparent when watching them perform. With nothing more than nods, smiles and eye contact, Charles and Whitney play out a harmonic conversation on stage. Their passionate stage presence is replicated in the audience, with a mix of closed eyes, swaying heads and tapping feet.
Chargaux's unique assemblage of diverse genres and is as intriguing as their free-spirited style. Fittingly, the've played a number of events for the fashion elite. "Having access to the coolest clothes isn't what it's about. Style is a totally different thing," says Whitney. "What can we make out of nothing? That's what's made us grow both in fashion and in music. It's the same idea."
This motto has carried the duo through multicolored braids, green eyebrows and ad-libbed colorful ensembles. The pair constantly experiments with the fluidity of style by swapping closets and deconstructing and reconstructing pieces. The result is ensembles that are enviably fresh and wholly original.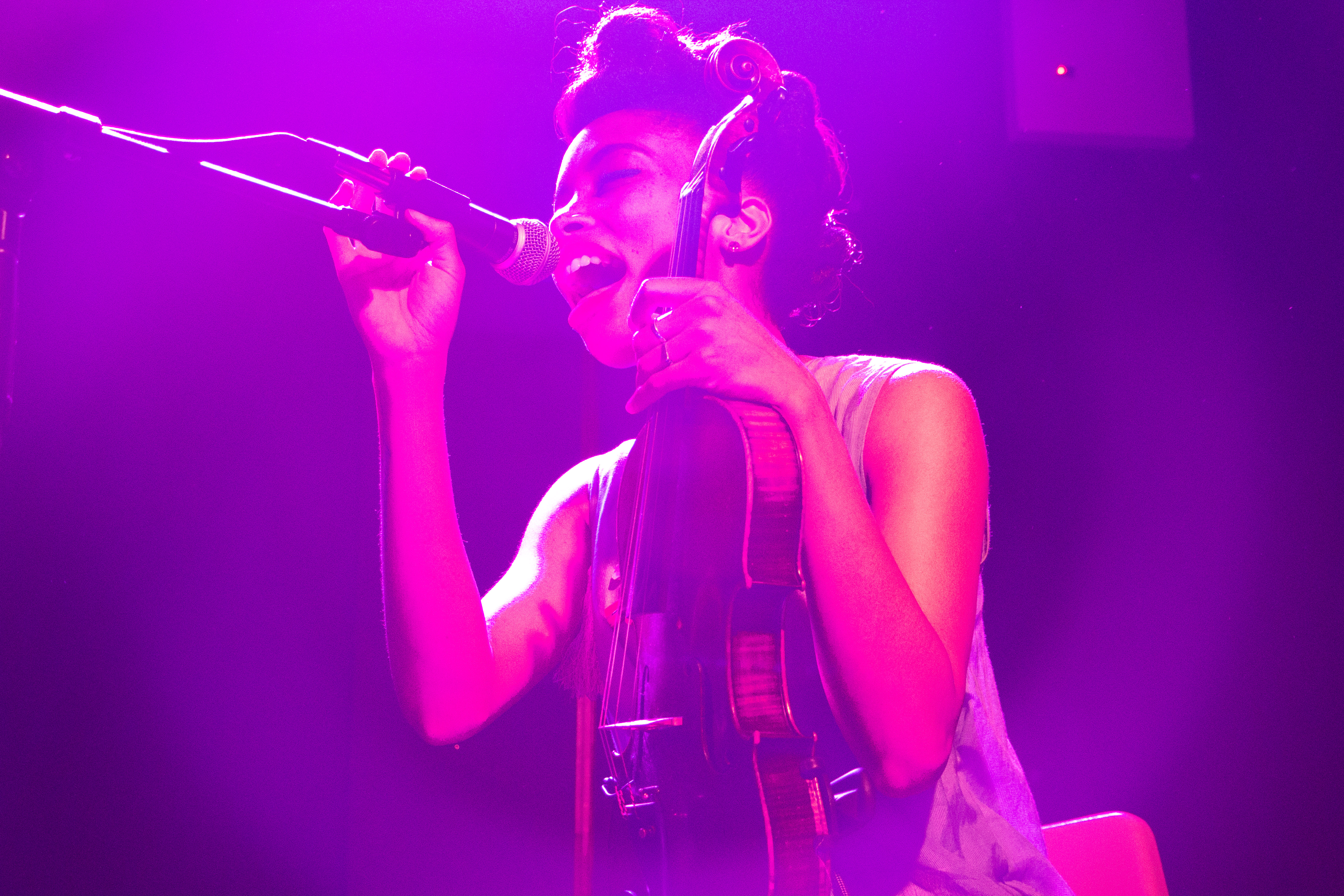 While their vivid look remains a constant, Chargaux finds itself in the midst of transition. The pair is recording songs for their upcoming album Meditations of a G and have recently welcomed Margaux's son into the world.
As they continue their musical evolution and take on motherhood, they look forward to the inspiration still to come. "Everything has been a learning process," says Whitney. "That's what made it so fulfilling because it's real. You're actually seeing us grow in front of your eyes."
Chargaux is playing a residency on Tuesday nights at 8 p.m. throughout the month of June at C'mon Everybody. Chargaux is currently recording their upcoming album Meditations of a G, which is scheduled to be released later this summer.