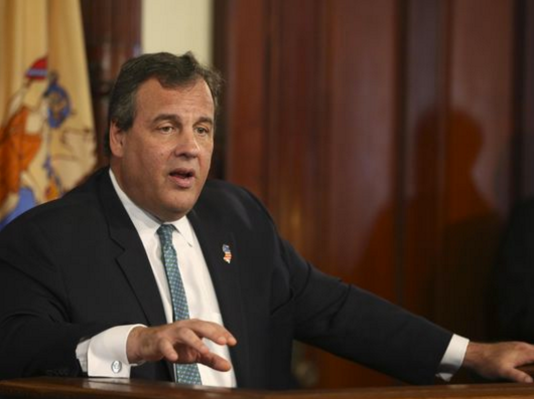 A controversial proposal from Governor Chris Christie to change the state's apportionment of school funding aid is drawing immediate, withering criticism from state Democrats. After unveiling the proposal to standardize state school aid at roughly $6,500 per pupil in every school district Tuesday, Christie also earned plaudits from Republican supporters who say the change would address longstanding inequities in certain suburban districts.
"Spending does not equal achievement. It never has and never will," Christie said.
That change, which would offer wealthy districts up to eight times as much state aid as they currently receive, would decimate the budgets of urban districts like Newark and Paterson. Camden alone would see its budget shrink by more than two thirds.
The Democratic caucus came out against the plan that same day, with Senate President Steve Sweeney leading the charge. Sweeney has proposed his own plan to form a commission with appointees from the governor's office and both houses of the legislature to come up with a new, more equitable formula.
"This plan is unfair, it is unjust and it is blatantly unconstitutional," said Sweeney in a mutual statement with Senator Teresa Ruiz (D-29).
On the other side of the aisle, Senate Minority Leader Tom Kean (R-21) joined his Assembly counterpart Jon Bramnick (R-21) in praising the effort, calling it an important step toward New Jersey's famously high property taxes.
"More spending has never improved the quality of education," Kean said. "While the plan promotes educational fairness, it also lowers New Jersey's highest-in-the-nation property taxes."
Assembly Majority Leader Lou Greenwald (D-6) placed the blame for the state's struggling schools with Christie, and said he will oppose the plan.
"New Jersey boasts the best schools in the nation," Greenwald said. "We have a statewide graduation rate of 90 percent.  These are the results of a formula that has been underfunded since 2010. Our formula is not what has failed the children of New Jersey; it's our governor who refuses to fund their education."
But Republican lawmakers like Senator Mike Doherty (R-23) called the move a step in the right direction. Doherty has long held that the school funding formula should be overhauled and has his own plan to change the allotment of tax revenue rather than direct state aid.
"After years of being the lone voice calling for a new school funding formula that treats every student and every taxpayer fairly, I'm glad that Governor Christie has joined my call for reform," Doherty said. "Every child deserves an equal opportunity, and every taxpayer deserves fair treatment."
The Republican caucus has often called for changes to the formula in the past, with Doherty making it one of his signature issues along with Senator Jennifer Beck (R-11) and Assemblyman Declan O'Scanlon (R-13). Assembly members Scott Rumana (R-40) and Holly Schepisi (R-39) weighed in in favor of the governor's proposed changes, with Schepisi calling any opposition from legislators in districts that stand to gain irresponsible.
"The governor's proposed formula makes sure that each child is given the same opportunity while reducing property taxes for homeowners," Rumana said. "It provides a better balance to school funding for suburban districts like those in the 40th legislative district that have received subpar funding for many decades."
"Other than a couple SDA districts, towns in Bergen and Passaic counties have carried the brunt of increasing property taxes, yet they have received the least amount of funding in the entire state," Schepisi said. "Any legislator representing these counties who does not support this fair and balanced approach is failing to represent their own constituents."
Education groups has been unanimously opposed to Christie's plan. David G. Sciarra of the Education Law Center said that the changes would potentially put children of color in the state's most disadvantaged districts at risk.
Sciarra said the change would "pit schoolchildren, families and communities against each other" and "devastate our schools by removing an unprecedented level of educational resources – teachers, guidance counselors, librarians, support programs and services, and more – from districts all across the state.
"It will target communities that educate at-risk children, including poor children, children who are learning English, and children with disabilities. Our communities of color are especially vulnerable, and students in school districts in rural, suburban and urban areas will all suffer."
John M. Abeigon, president of the Newark Teachers Union, Local 481, said that the fault for Newark's struggling schools lies with "unqualified "education reformers"" who have "lined the pockets of every politically connected "reform consultant" and law firms."
NJEA President Wendell Steinhauer also decried the plan.
"By sending equal dollar amounts per pupil to each district, regardless of need, his plan would subsidize those who have the most at the expense of those who have the least. That is the opposite of fair; it's despicable."