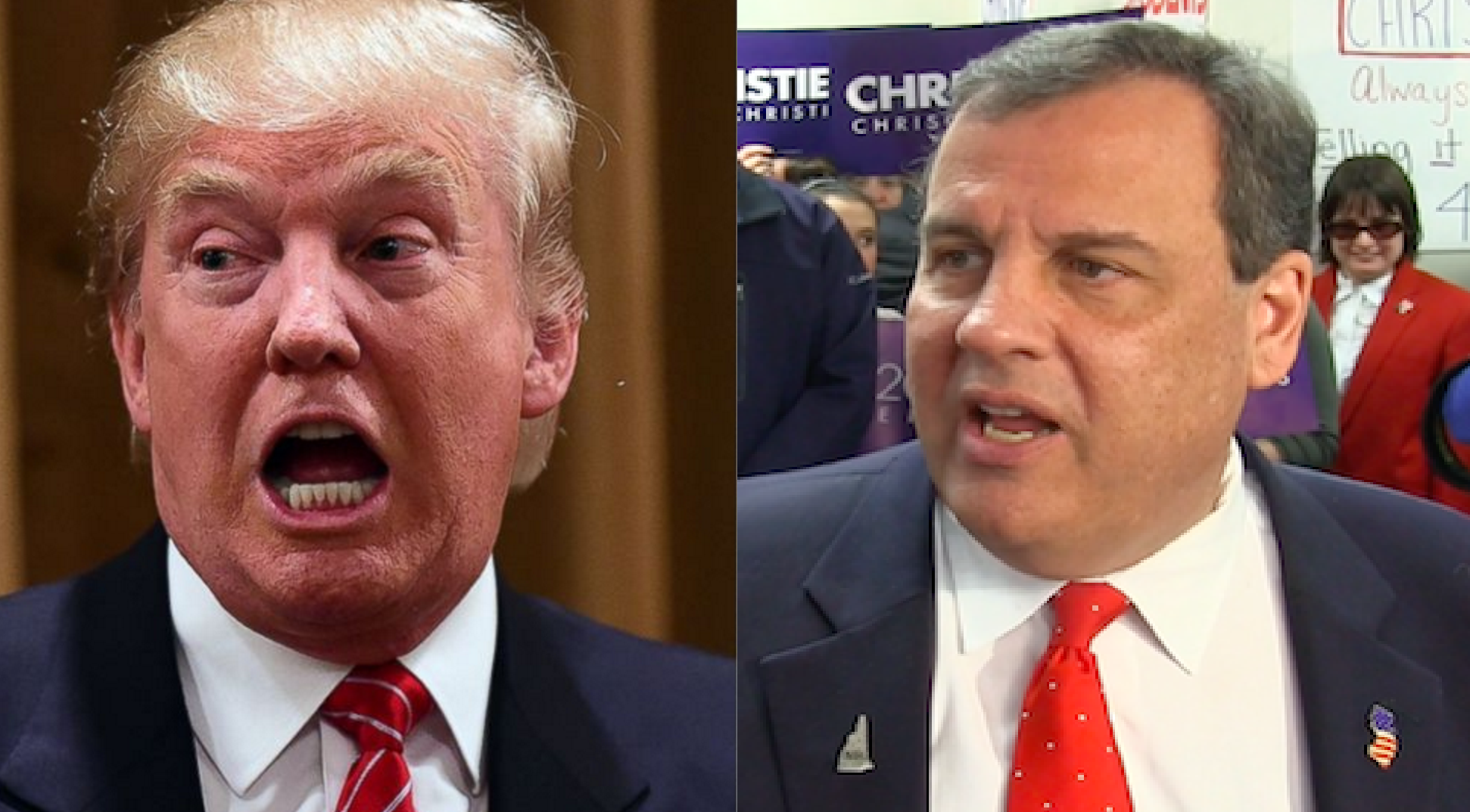 Governor Chris Christie appeared visibly weary at a Thursday press conference in Trenton. The topic was supposed to be the nomination of Chris Porrino for state attorney general but, when questions were opened to the press, reporters quickly turned the topic to Donald Trump, the oft-controversial candidate Christie is backing for president.
"I am not a spokesman for the Trump campaign," Christie told reporters when asked about Trump's recent comments on Muslims following the Orlando shooting. Christie has been parroting that same quip over and over again since the February endorsement of Trump he made just days after ending his own presidential campaign.
So does Christie have a case of buyer's remorse after that endorsement? Montclair political scientist Brigid Harrison thinks that the governor might, indeed, be facing some misgivings.
"I think that he has to have had second thoughts given the incredible amount of backlash that has accompanied his endorsement," Harrison said.
As it now stands, Christie is rumored to be a contender for vice president or attorney general in a Trump administration. However, polls show the Republican candidate as coming in behind presumptive Democratic nominee Hillary Clinton in November's general election. According to Harrison, the ramifications of the endorsement may become crippling for Christie if Trump does not become the next president.
"When people have endorsed or worked on behalf of presidential nominees, there is typically a unification that occurs and then they become players on the national scene," Harrison said. "My sense moving forward is that, to a large extent, unless Trump is able to win, people who were part of this Trump movement within the political party will really be persona non grata within the national GOP. He has put all of his chips on red right now and if he loses his bet, I think it is really hard come back from a losing presidential bid and endorsing a presidential candidate who is seen as so divisive for the party."
Because Trump has been so controversial, Christie is now tied to many of the comments Trump has made that have sparked public outrage, according to Harrison. One such example occurred earlier this month when Christie defended Trump as after the wealthy businessman claimed a Mexican American judge was unfit to preside over a trial involving the failed Trump University because Trump had proposed building a wall between the U.S. and Mexico.
"He hasn't done a lot to distance himself from the statements. I am paraphrasing but he has said things like 'He has the right to his own opinions' or 'He has to right to say what he wants to say,'" Harrison said. "I think he is opening himself up with being perceived as in agreement with these controversial statements or positions."
Harrison also said that the attention being paid to Christie due to his Trump association has all but destroyed his chance of rebuilding his legacy as the once-popular governor of New Jersey.
"I think that the window is closing on the amount of time he has left to recapture that legacy," Harrison said. "I thought it was perfectly plausible for him to come back after New Hampshire and refocus his energies on state policy and creating his own legacy. It would have been almost two years… that he would have had left. It is really clear to me that the lion's share of his attention is being consumed with the Trump campaign and we can assume that will be the case until November."
According to Harrison, if Christie does continue at the forefront of Trump's national campaign until November, there will likely not be enough time before the end of his term in January 2018 to recapture positive feelings New Jersey residents once had about him. Currently, his approval rating sits at only 26 percent in New Jersey, according to a Monmouth University poll. Harrison also said that because Senate President Steve Sweeney is likely to pursue a gubernatorial bid in 2017 and the fact that New Jersey has a democratic-controlled legislature, the last year of Christie's tenure in Trenton will likely not see him enacting enough lasting change to impact how he is remembered as governor.
Additionally, while Christie is the head of New Jersey's Republican Party, many state Republicans have failed to follow suit with the governor and back Trump. While a number of Republicans in NJ have endorsed Trump, the presumptive nominee still has many Garden State Republicans unsure where to stand. Former Governor Christie Todd Whitman has been a vocal opponent of Trump and recently encouraged New Jersey voters to cast protest ballots for Ted Cruz and John Kasich in the June 7 primary even though both candidates had already dropped from the race.
"I think there was the thought that there would be a kind of Trump 2.0 that would pivot and take positions that would be more 'big tent' positions," Harrison said. "The fact that that hasn't happened has precluded many New Jersey politicians from supporting Trump. In this state you have people like former Governor Whitman coming out and other elected officials saying that they will not be supporting their party's nominee."
A big discussion when Christie first endorsed Trump was how having a high-profile establishment backer would impact the campaign of the real estate tycoon. But, according to Harrison, as Trump continues to stir up controversy for the Republican Party, those ties to the establishment might be weakening for Christie, the former head to the Republican Governors Association. In April, Cruz commented that Christie was "in his own private hell" because of the Trump endorsement.
"I think that sitting where he was immediately after his own dropping out of the race, I think that he thought endorsing Trump would be one of the first of many establishment endorsements," Harrison said. "What we have seen is an unprecedented level of dissatisfaction within the Republican Party for the presumptive nominee."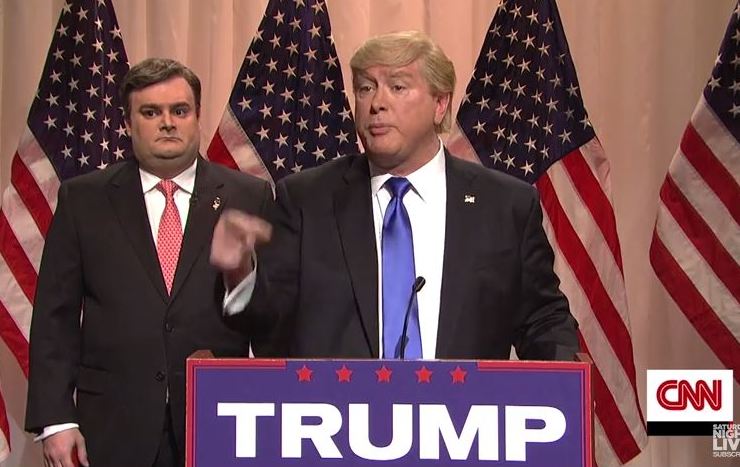 The connection to Trump has also put Christie under a harsh spotlight in his own right. In February, Trump was filmed telling Christie to "go home." In March, Christie appeared alongside Trump at a rally. His facial features stole the show and social media blew up with claims that Christie "had been held hostage" by the Trump campaign. The incident was even spoofed in a skit on Saturday Night Live. In May, the pair got headlines when Trump told Christie "no more Oreos."
"We know that, for Chris Christie, ego matters," Harrison said. "A lot has been made light in the media about the comments and the treatment that Christie has received from Trump. It is fine and good to make a mockery of that or laugh at that but the reality is you have a governor of the state who put his career on the line for this person and is being pretty considerably disrespected by him. Whatever he will say in public, at the end of the day when he looks in the mirror, the kinds of things Trump will say to and about him have to give him pause about whether he made the right decision."