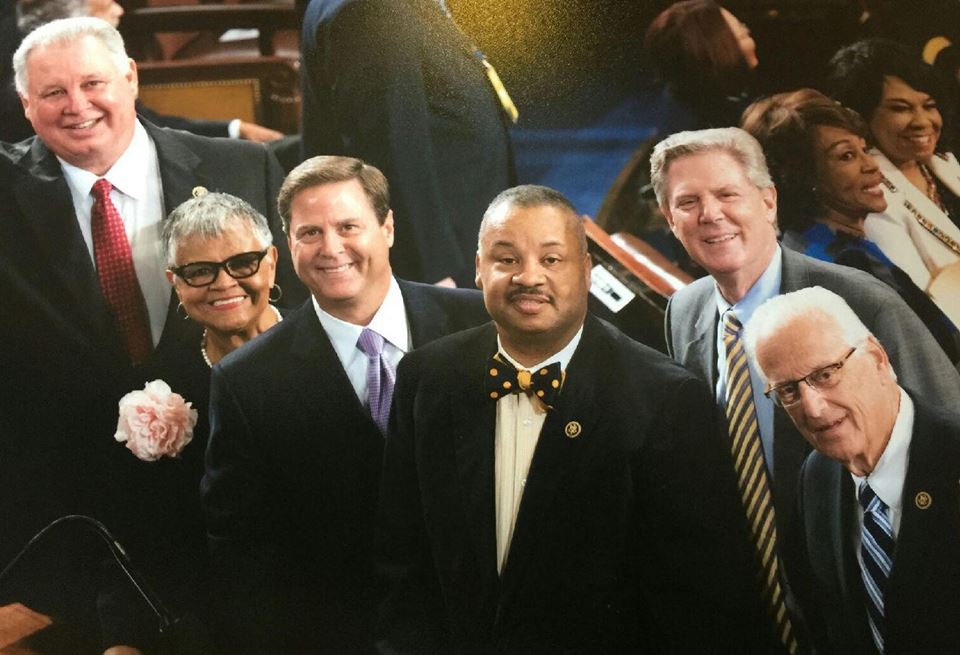 New Jersey Democratic State Committee Chairman (NJDSC) John Currie applauded members of New Jersey's Congressional delegation for their role in the currently ongoing sit-in taking place on the floor of the House of Representatives in Washington D.C. The sit-in is an effort by House Democrats to demand a vote on gun legislation aimed at preventing suspected terrorists or those on the no-fly list from buying firearms.
In a statement posted on the NJDSC's Facebook, Currie said: "I am so proud of the fine Democratic men and women who represent our state in the U.S. House of Representatives. Enough is enough. Members of Congress are in Washington, DC to fight for us — for our safety and security — not for the NRA or to protect suspected terrorists' ability to legally buy their murder weapons."
The post also featured a photograph of the Democratic members of NJ's congressional delegation. That photo featured Albio Sires (D-8), Bonnie Watson Coleman (D-12), Donald Norcross (D-1), Donald Payne Jr. (D-10), Frank Pallone (D-6) and Bill Pascrell (D-9.)
The sit-in comes as a reaction to the four gun-control initiatives that were voted down in the Senate on Monday June 20. Those Senate votes came after a 15-hour filibuster in the Senate by Chris Murphy that was spawned by the recent Orlando shooting where 49 individuals lost their lives when a gunman opened fire in a gay nightclub. Thursday marks the second day of the House sit-in.
Speaker of the House Paul Ryan said he does no plan on bringing the proposed bills up for a vote and called the Democratic initiative a "publicity stunt." The House is currently adjourned until July 5 but Democrats show no signs of giving up and are pushing for "no bill, no break."
On the outside of the Capitol, a number of gun control advocates also held an overnight vigil. Watson Coleman posted a video on Facebook live featuring her giving those advocates words of encouragement.