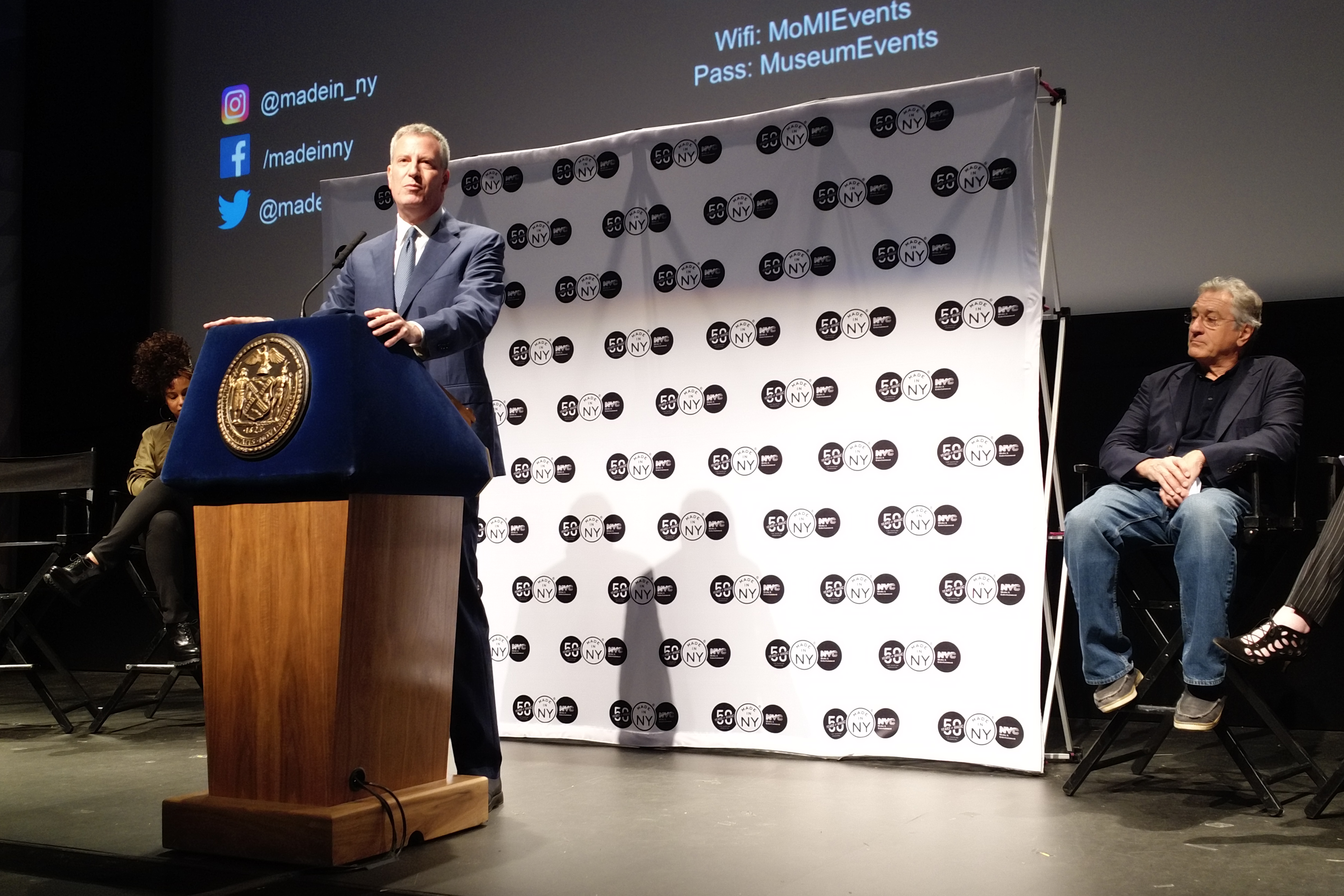 After a growing gifts-for-favors investigation today led to the arrest of Norman Seabrook, Mayor Bill de Blasio called the allegations against the controversial correction union leader "disgusting"—and sought to distance himself from the campaign donor at the center of scandal.
"These are allegations, but I'll say this: if proven true, it's disgusting and it's very, very sad," Mr. de Blasio said today during a media availability in Queens. "It means he took money that was meant for his workers' retirements and put it in his own pocket."
The longtime president of the Correction Officers Benevolent Association and frequent opponent of efforts to reform Rikers Island was arrested this morning on charges of wire fraud after an investigation by U.S. Attorney Preet Bharara. He is accused of accepting a bribe to invest money from his union's pension fund into a Manhattan hedge fund owned by Murray Huberfeld, who was also arrested today.
Seabrook, known for his taste for flashy clothing, was delivered a $60,000 bribe that was placed in a bag from the designer Salvatore Ferragamo—the union leader's favorite, according to the criminal complaint.
"How tasteful," de Blasio observed dryly.
(Seabrook, however, was apparently not won over by the thoughtful gesture—he complained the cash wasn't as much as he was expecting.)
Perhaps more interesting than the designer bags and the kickback inside is who was delivering it—a man identified in the criminal complaint as cooperating witness number one but widely identified as Jona Rechnitz.
Rechnitz, who donated to the mayor's 2013 general election campaign, is in the center of a scandal that has embroiled the police department, leading to the departure of several members of the NYPD brass amid allegations they accepted gifts from Rechnitz in exchange for doing favors for him.
"I wish I never met the guy," de Blasio said today of Rechnitz.
The mayor said they never met until he won the primary, and "suddenly, everyone wanted to be my friend."
"If we had any inkling that this was the kind of human being he was, we never would have gone near him," de Blasio said.
As for Seabrook, that relationship is a bit more complicated: his 21-year tenure leading a large municipal union means there's considerably more history between him and the mayor. But while in the past de Blasio has praised Seabrook, the union leader didn't back him in the 2013 primary, and in the last year in particular has been no friend of de Blasio. He held a press conference savaging the mayor and his correction commissioner on the steps of City Hall after a correction officer was badly slashed in the face, and has pushed back hard against many of de Blasio's efforts to bring reforms to Rikers Island to overcome what Bharara deemed, in a separate investigation, a culture of violence by guards against inmates.
"It has been a very fraught relationship over the years," de Blasio said. "Sometimes we've been able to work together, sometimes there was real disagreement. I haven't spoken to him in several months."
But despite Rechnitz's name cropping up in the arrest of Seabrook as well as the probe into the police department, de Blasio said he was not worried that the scandal could extend further into the city's workforce.
"Although investigations continue, I believe that the vast majority of the problems have been identified," he told the Observer.
It has been a rough week for Seabrook and COBA, to put it mildly. Yesterday, five correction workers were convicted in the beating of an inmate, a verdict Seabrook assailed in a statement just hours before he was arrested himself.
"It's a tough morning to see the head of your union arrested, so I just want to offer my thoughts to the people who work at Rikers Island and work in the Department of Correction," de Blasio added.