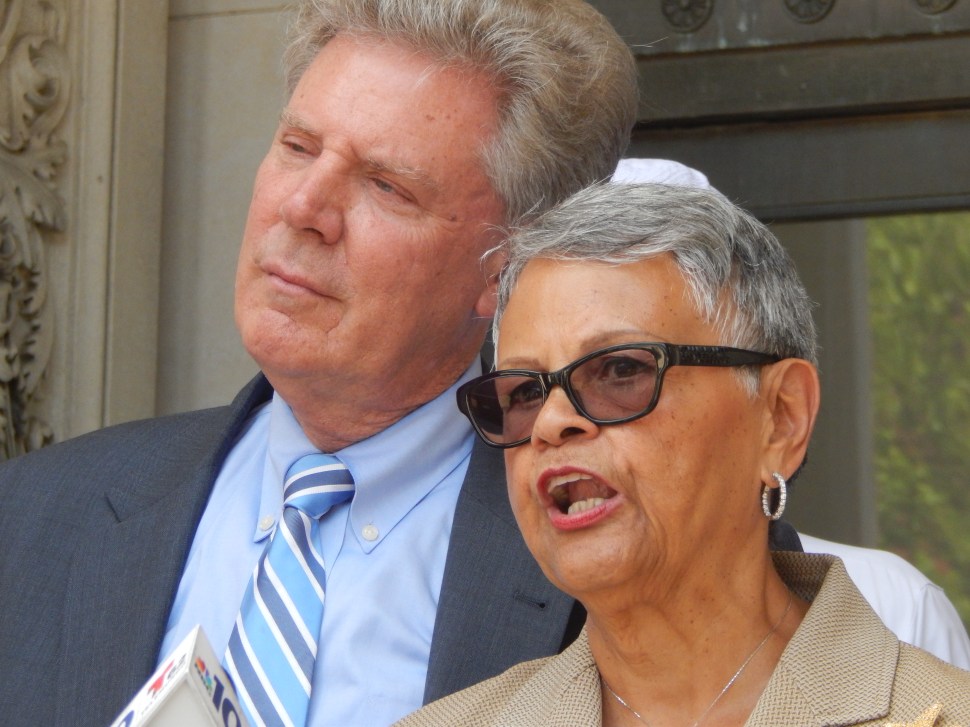 TRENTON – Calling for gun reforms in the aftermath of the Orlando killings, U.S. Representatives Frank Pallone and Bonnie Watson Coleman stopped short of identifying any one individual whom they see as best to serve as the running mate of presumptive Democratic nominee for President Hillary Clinton.
They just like Clinton's choices better than those of presumptive GOP nominee Donald Trump.
"The other side has a very weak bench," said Watson Coleman. "We have a very deep bench."
Pallone said he likes all the names kicking around in the atmosphere, but neither invoked U.S. Senator Cory Booker (D-NJ), an avid campaigner for the position.