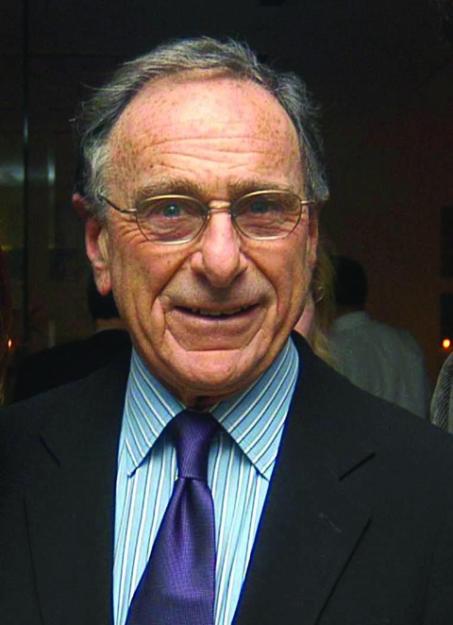 When he's good, he's good, but when he's bad he's the worst.
Harry Macklowe, the man behind such iconoclastic real estate developments as the GM Building and an avid art collector, is ditching his wife like rent-controlled housing under the de Blasio administration.
Macklowe pioneered that brilliant lease provision where the Apple Store has to share a portion of its sales revenue with the owner (which was of course, in the case of the Fifth Avenue cube, Macklowe himself). But that was before…The Troubles. He hit the skids in a serious way during the recession, losing a bunch of buildings and pissing off a lot of lenders. Now, he's shown that he's similarly Jekyll and Hyde when it comes to relationships.
While he and life Linda enjoyed 57 years of marriage, he didn't even give her the requisite 30 days you'd give your landlord re: the end of their nuptials.
"Harry is almost 80, he's been married for [almost] 60 years, and suddenly he has a girlfriend. And he's been running around town and the Hamptons with her," a source told the New York Post.
His new girlfriend is reportedly Patricia Landeau, who reportedly works for the French Friends of the Israel Museum.
This puts in peril an art collection that includes work by Gerhard Richter and Mark Rothko and is estimated to be worth a cool $1 billion.
Shoulda pulled a Rybolovlev and started moving some of that stuff to Singapore beforehand. Doesn't your accountant always tell you to stop planning your finances with your dong, dude?
The man behind 432 Park Avenue—one of the city's new elite class of condominiums that look over Central Park and cost as much as a good assassination—has previously feuded with his son Billy, also a real estate developer with a checkered success rate and a party to an acrimonious divorce (from fashion designer Tory Burch). Maybe they can bond over it.
Linda, please retain good counsel—you can afford it—and hang that guy out to dry. We will be character witnesses. For a fee.