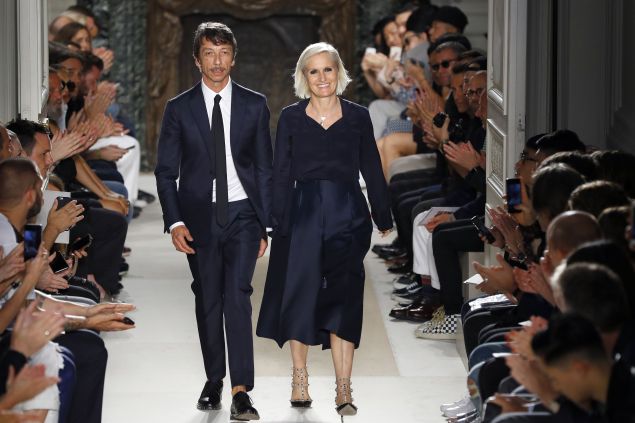 This morning, Reuters broke the news that Maria Grazia Chiuri, one half of the Valentino design team, is leaving to join Christian Dior. She will be stepping into the creative director role and if this report is to be believed, Chiuri will be the first female to hold that role at the 70-year-old brand. The site reported that the designer will be heading to the French brand, following it's July Couture show.
The news arrives on the heels of the latest Valentino runway show, where Chiuri and co-designer Pier Paolo Piccioli rolled out a spring 2017 menswear collection that was heavy on the camouflage and military influences. At the end of the show, Valentino Instagrammed a picture of the design duo with a rather curious caption.
You'll note it says the designers are taking their "final bow." That means this is not just any bow, but their final one. Is this the brand's way of confirming the departure of both Chiuri and Piccioli? Perhaps. But only time (and more breaking news posts) will tell.