You've heard of Xanax for dogs, but have you ever considered acupuncture for your pets? Dr. Rachel Barrack of Animal Acupuncture is a licensed vet based right here in New York, and she's more than ready to stick tiny needles in your prized pets. Dr. Barrack is certified in both veterinary acupuncture and Chinese herbology, so it's the best of both worlds.
Dr. Barrack offers house calls for pets ranging from dogs and cats to show horses (just in case you keep one in your townhouse). She promises her services alleviate chronic pain and help with behavioral issues. She works closely with Instagram stars, including Toast Meets World, who's the author of ToastHampton, and her siblings Muppet and Pants, as well as their fellow Insta stars Ella Bean and Louis Reginald. Don't worry; she can administer acupuncture on regular dogs, too. The Observer spoke to Dr. Barrack to find out whose animal qualifies for an acupuncture treatment–and why even she was skeptical at first.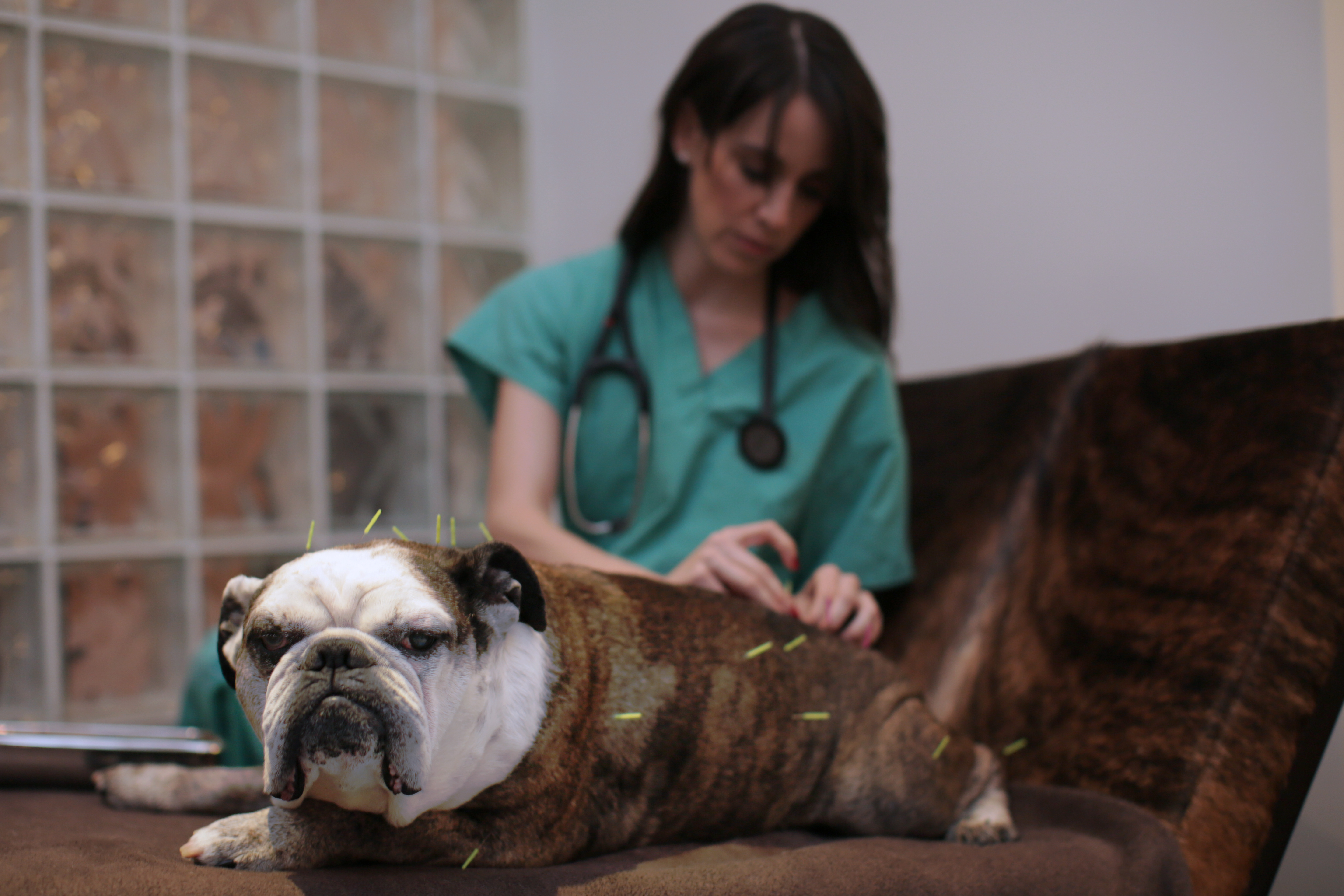 How did you first learn about animal acupuncture? I previously worked full time at the Belmont and Aqueduct racetracks where I was faced with a challenging case.  This particular horse had an unusual lameness that would not resolve with extended rest or western treatment. I heard that acupuncture could help, so although skeptical, I figured why not give it a shot. I reached out to another colleague who was a certified veterinary acupuncturist and shortly after being treated, my patient was able to make a full recovery and eventually returned to racing. I was also treating a cat suffering from advanced cancer. Although this cat was receiving palliative western therapy, his owner was looking for something else to make him more comfortable. I watched as another colleague utilized acupuncture and Chinese herbal therapy to help better the remainder of this cat's life.
When did you start practicing? I was so intrigued that I began studying under Dr. Xie of the Chi Institute in Gainseville, Florida. Once I began incorporating acupuncture into my veterinary repertoire, my practice of medicine was forever changed. I now offer an integrative approach to veterinary medicine.
If the pet owner hasn't experienced acupuncture, do you suggest they try it first? I can understand being skeptical of acupuncture initially, even I was before I fully understood how it works and saw firsthand the incredible benefits of this practice. Although relatively new in the Western world, acupuncture has been the mainstay of Chinese medicine for thousands of years. The needles are so tiny that they cause minimal discomfort to your pet and have the potential to be life changing.  Many animals find the process so relaxing they fall asleep during treatment. You may want to explore this for yourself with a human acupuncturist.
What's your process when you're working with someone's pet for the first time? How do you figure out what's ailing them? On the first visit, I take a full health history of your animal. Then, I perform a detailed conventional (western) physical exam as well as a traditional Chinese veterinary medical examination. This enables me to determine what their ailment is and how best to treat it. Recommended treatments may include acupuncture and/or Chinese herbals exclusively, or a combination of eastern and western therapies.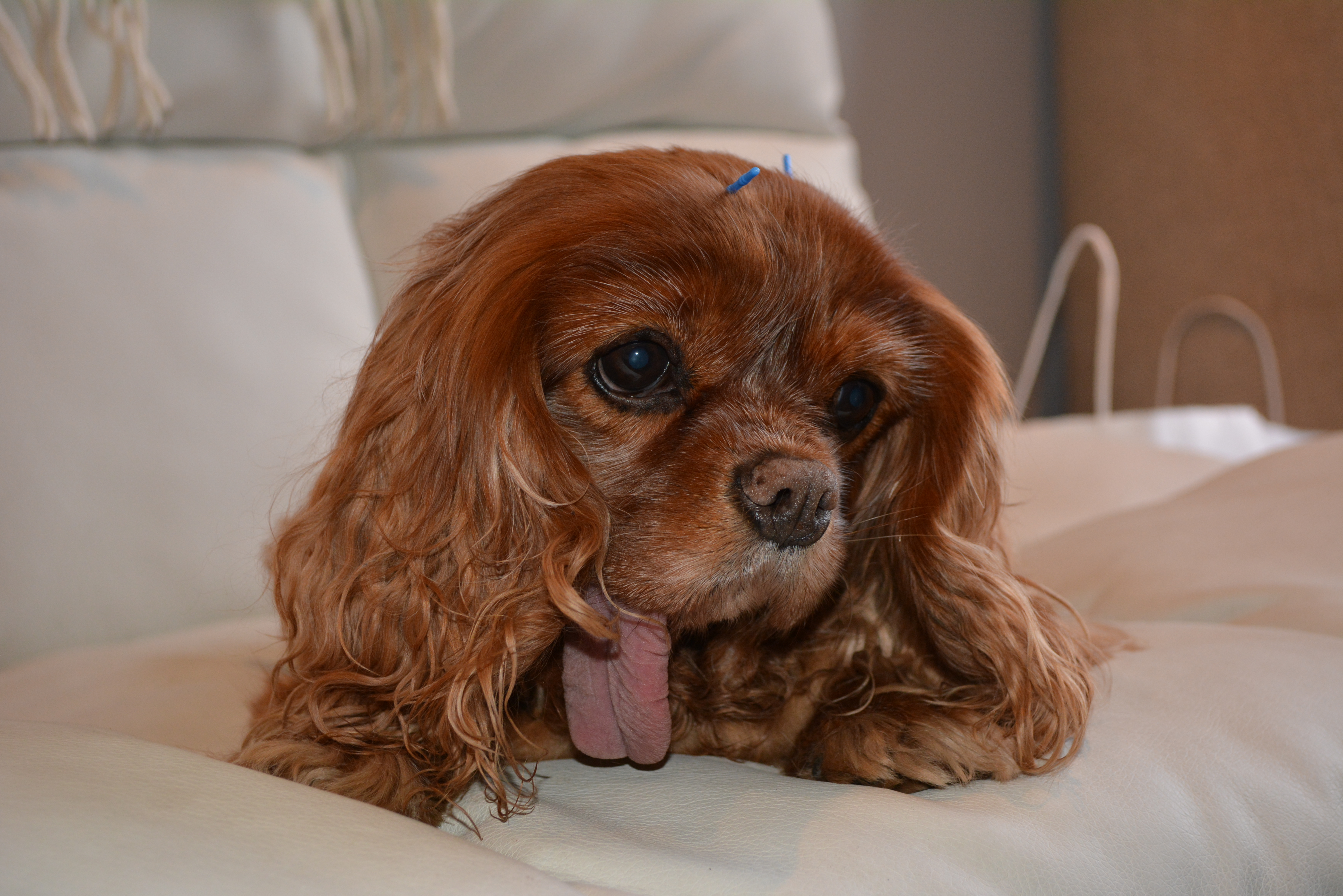 Have animals ever had bad reactions? My practice is mobile, so it's less stressful on my patients when they are treated in their own homes (or barns). I also move very slowly and always take a less is more approach. Additionally, I begin all acupuncture sessions by selecting a few calming acupuncture points to help my patients feel relaxed. Some animals may experience minor discomfort when needles are being inserted, but the needles are so thin that most patients tolerate them very well.
What's the most unusual animal you've administered acupuncture on? I administer acupuncture on horses, dogs and cats. However, while in veterinary school, I spent some time in South Africa and worked with rhinoceros, zebras and giraffes.
How do you know if your pet needs, or qualifies for, acupuncture? Acupuncture produces a physiological response by inserting thin, sterile, stainless steel needles into specific points on the body. Most acupuncture points are located along 14 major channels, which form a network that carries blood and energy throughout the entire body. It can provide pain relief, stimulate the immune and nervous systems, increase microcirculation, and decrease inflammation. Acupuncture can also help restore balance between organ systems for optimal health and overall wellbeing. Some common veterinary applications include behavioral issues, post-operative healing, degenerative joint disease and muscle soreness. Acupuncture can also be used to provide the best possible quality of life for animals on palliative care.