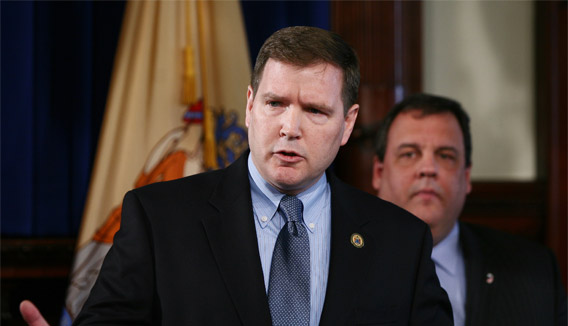 A day after Donald Trump racked up 80% of the Republican Primary vote in New Jersey, state Senator Mike Doherty (R-23) went on offense on behalf of the presidential contender whom he backed early in the primary process.
Trump hit turbulence in his own party following his assertion that a judge couldn't fairly assess a case because of his Mexican heritage. Doherty acknowledged that Trump could have maybe used more artful language and left the matter to his attorneys, but protected the billionaire real estate tycoon.
"No man is perfect, no candidate is perfect, but he's an alpha male hunter and a great leader," said Doherty. "He sees targets and he shoots them."
The Warren County senator described presumptive Democratic nominee Hillary Clinton as "Wall Street's preferred candidate. That's why she's going to lose. Most American voters are sickened by the corruption of Washington, D.C., a system that Hillary Clinton has been a part of for 30 years."
Trump will win in November against Clinton because he couldn't bear to lose to her, Doherty said.
"He will do whatever it takes to win," said the senator. "The last thing he wants is to lose to Hillary Clinton. He doesn't want that in his obituary. He's a smart man and he's getting more disciplined. I think we saw that last night with his use of the teleprompter."
As for those Republicans resistant to the presumptive nominee, like former Gov. Christie Todd Whitman, Doherty dismissed them as lacking in conservative credentials. "It's the same old group that refused to back Bret Schundler," he said. "When they can't control things they take their ball and go home. That whole Washington, D.C. establishment right now is in control because they can be controlled. And that's why they are resistant to Donald Trump."