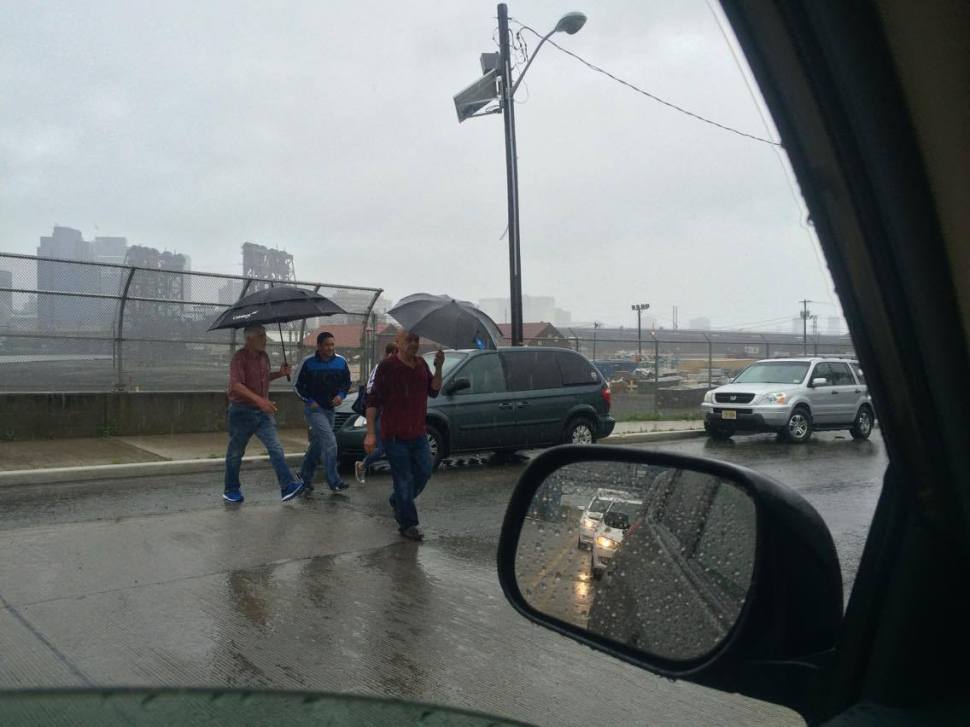 The passion for this election is overwhelming. Not since 2008 have we seen people lining up in the rain to vote like this…
…for the next president of Peru.
While insiders continue to try to project excitement for Tuesday's presidential primary election in New Jersey, with the latest Chelsea Clinton Monday schedule dutifully disseminated and a garbage time Republican event, citizens of the South American country are going in droves to Red Bulls Stadium today to help decide a 50-50% contest.
Many Peruvians in the New Jersey, Connecticut and Pennsylvania area are cramming the roadways into Harrison ahead of the 4 p.m. polling deadline.
On paper, the south of the equator match-up sounds almost like a New Jersey election, as right-wing populist Keiko Fujimori, daughter of a jailed former president, squares off against former World Bank economist Pedro Pablo Kuczynski.
Fujimori was ahead of Kuczynski but her lead shriveled down to near nothingness to make Peru a toss up election.