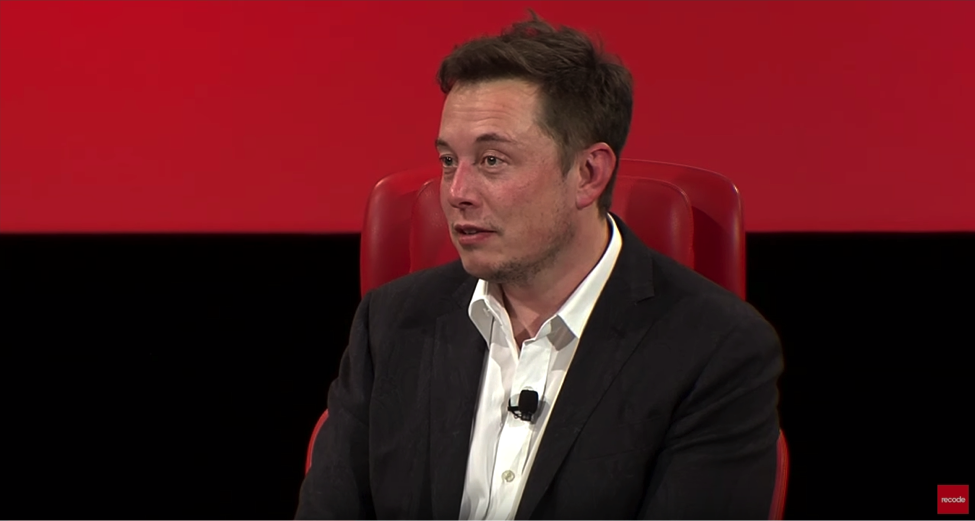 SpaceX founder and CEO Elon Musk attended the third annual, invite-only Code Conference in Rancho Palos Verdes, Calif., last week and spoke in detail about his many interests and projects that range from electric cars to artificial intelligence.
The most startling statements from Musk relate to his vision for building a city on Mars—a plan that has been recently teased by SpaceX and that will be fully revealed to the world in September at the International Aeronautical Congress in Guadalajara, Mexico. The billionaire's discussion at Code Conference painted a clear picture of SpaceX's development and shows the road the company is taking to land the first humans on Mars.
The talk began with a discussion of a common practice for SpaceX these days: recovering rockets. With a ground landing at Cape Canaveral and three touchdowns on the company's autonomous drone ship now complete, many are wondering what's next for the Hawthorne, Calif.-based firm or, rather, when we'll see one of their Falcon 9's fly again. "We're planning to re-fly one of the landed rocket boosters hopefully in about two or three months," Elon Musk said. "That will be an important milestone."
Musk explained that the road toward the red planet and to other destinations in the solar system will be paved with the development of reusable rocket technology because space becomes more accessible when travel costs are reduced. At SpaceX, Musk encourages his team to think of a returning Falcon 9 booster as a giant wad of cash falling from the sky—around $35 million in cash. Who wouldn't want to save that? Musk asks.
The firm is now scheduling launches two to four weeks apart and will continue to do so until they catch up with the backlog of missions that have accumulated since last year's mission failure. The explosion of SpaceX's Falcon 9 and Dragon vehicle delayed their launch schedule by six months.
The amount of missions being planned will make SpaceX the most frequent traveller to space by next year beating out the Russians, Europeans and the Chinese. A quarter of those missions are under a contract with NASA to resupply the space station, and the rest are comprised of communication satellites for private companies and science missions for other nations.
Despite the busy launch schedule, SpaceX intends to rollout and test its next rocket, the Falcon Heavy. "Hopefully by the end of this year, we'll be launching Falcon Heavy, which will be the most powerful rocket in the world by more than a factor of two," Musk said to Code Conference moderators Kara Swisher and Walt Mossberg. The new heavy-lift rocket will have 5 million pounds of thrust on liftoff, which is "two-thirds the size of a Saturn V."
The enormous Saturn V rocket launched the Apollo 11 crew to the Moon from pad 39A at Kennedy Space Center—the same pad where the Falcon Heavy will depart for missions to deep-space destinations.
Following that rollout, SpaceX will debut the upgrade to its current Dragon cargo vehicle, the Dragon V2. The new human-rated spacecraft will be capable of flying up to seven astronauts to the International Space Station and will begin doing so in 2018 under a commercial crew contract awarded by NASA. "It's intended to carry astronauts to the space station, but it's also capable of being a general science delivery platform to anywhere in the solar system," explained Musk.
"We're going to send one to Mars in 2018."
This bit of information was tweeted by SpaceX in April showing a concept variant of the Dragon V2 dubbed "Red Dragon," and in an email to the the Observer, a SpaceX rep explained that "Red Dragon missions to Mars will also help inform the overall Mars colonization architecture that SpaceX will reveal later this year."
Following the company's first successful landing on a drone ship in April, Musk closed an impromptu post-launch press conference—in response to a question from the Observer—by announcing his intentions to give the talk in September where he will lay out the architecture for building a city on Mars. A plan he says is going to "sound pretty crazy, so it should at least be entertaining."
Musk says SpaceX will begin launching unmanned cargo flights to Mars every 26 months starting in 2018. The schedule will line up with the Mars/Earth rendezvous window where the two planets are at the closest point in their respective orbits. These missions will begin to deliver supplies intended for future colonist who may be following sooner than many expected. "If things go according to plan, we should be able to launch people probably in 2024 with arrival in 2025," said Musk.
Musk mentions the often-rumored Mars Colonial Transport system as a way for a significant amount of colonists to travel there and indicates that it will be larger than the Saturn V rocket. When prompted continuously by the moderators to share more, Musk refused and explained that they'll have to wait until September.
As for humanity's first Martian colonists, they have quite a bit of work ahead of them. Not only with the task of building a city but also creating a functioning society. After joking about ruling Mars as a king, Elon Musk gave his thoughts on how he thinks a government would form. "I think that most likely, the form of government on Mars would be a direct democracy, not representative," Musk said. "So it would be people voting directly on issues. And I think that's probably better because the potential for corruption is substantially diminished in a direct versus a representative democracy."
Robin Seemangal focuses on NASA and advocacy for space exploration. He was born and raised in Brooklyn, where he currently resides. Find him on Instagram for more space-related content: @nova_road.