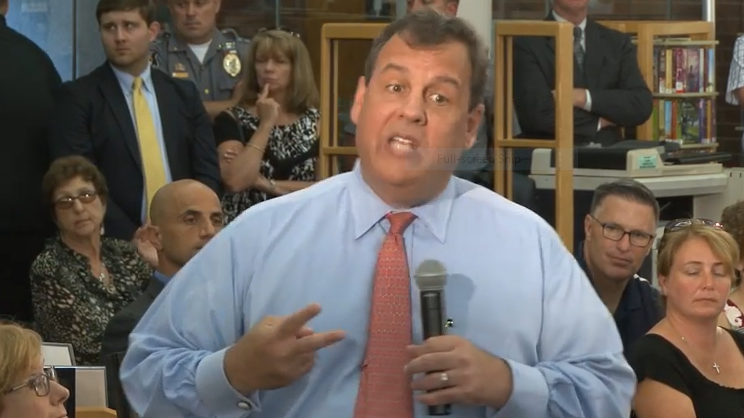 As New Jersey Governor Chris Christie and President Barack Obama enter the homestretch of their administrations, it is a tale of two leaders. President Obama continues to experience a slight resurgence in support among registered voters in the Garden State, while Governor Christie continues to experience stagnant and historically low approval ratings.
The most recent statewide survey of registered voters from Fairleigh Dickinson University's PublicMind finds 54 percent who say they approve of the job performance of President Obama. This continues the slight upswing in support he has experienced since November 2015. Governor Christie's job approval remains the same as it was in May of 2016, with 26 percent who approve of his leadership, while almost two-thirds (62%) disapprove of the governor's job performance.
"Both men are facing the concerns of many regarding the health of the nation and the state. But voters are obviously evaluating the approach of Christie and Obama differently when it comes to how they're trying to fix what's broken," said Krista Jenkins, professor of political science and director of PublicMind.
Two-thirds (67%) say the state is on the wrong track, and half (50%) say the same about the health of the nation.
Differences in partisan support are also apparent for President Obama and Governor Christie. While Obama enjoys the approval of 80 percent of Democrats, the same cannot be said for Republican appraisals of Christie. About half of Republican voters (48%) approve of Governor Christie, with 38 percent who say they disapprove.
"Republicans moving away from endorsing Christie's leadership continues to be a trend we're observing. 'Telling it like it is,' endorsing Trump, and time spent outside of the state are likely things that have contributed to Christie's erosion of support among Republicans," said Jenkins.
Evaluations of both the president and governor reveal patterns of support in the 2016 presidential contest. Those who think the governor is doing a good job are significantly more likely to say they support Republican Donald Trump in November, whereas support for President Obama is related to a preference for Democrat Hillary Clinton.
Seventy-eight percent of those who disapprove of Governor Christie say Clinton will be their chosen candidate in November, compared with eighty-two percent of those who approve of Christie say they will vote for Trump.
The numbers are starker when it comes to opinions about Obama and the 2016 race. Nine-in-ten who approve of Obama are supporting Clinton, and virtually the same number applies to those who disapprove of Obama and who intend to support Trump.