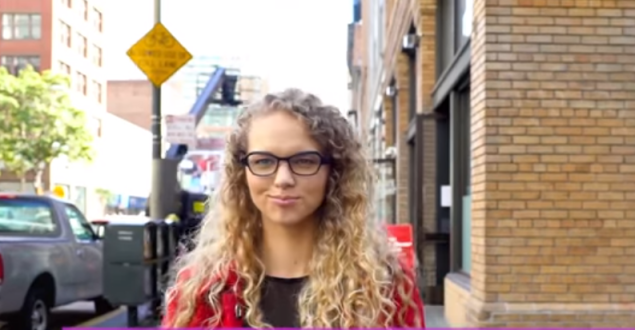 Virtual and augmented reality is quickly becoming the hottest thing in consumer tech. Everyone from amusement parks and sports stars to visual artists and musicians is finding creative ways to tap into it. But as it exists for the consumer today, the technology is mostly reserved for gaming (like this Angry Birds game) and entertainment (like these seven movies you can experience in VR).
This won't last for long, though. Soon, augmented reality will be used to navigate our everyday lives. Google took a stab at this with Google Glass, but the eyewear made users look like cyborgs and earned them the name "glassholes."
Now a company called Laforge is aiming to bring AR glasses to the masses by considering style above all.
"We did a top to bottom analysis of the eyewear industry first, then brought experts from the eyewear industry to create this product. That is why what we are showing today looks so good and what we are working on for beta will blow people away," founder Corey Mack told the Observer.
The company posted a video introducing the product on Facebook earlier this month. In the first 10 days, it was viewed more than 6.5 million times and shared by more than 127,000 users. The clip shows how the nearly invisible AR display helps a wearer navigate her day with turn by turn GPS directions, message notifications and "active" and "driving" modes.
Mack said he started working on this project back in 2012 and that the process has been difficult because people thought "if Google couldn't do it, no one could." Eventually investors came on board, and now Laforge is set to release the alpha version towards the end of 2016 and the beta version in 2017.
"We give people a choice of color and frame style, which helps a lot," he said. "When you wear something on your face it makes a statement about you and we are simply wanting to help people make that statement. So you aren't going to see any winks to take a picture, large use of voice commands, or anything else silly like that from us."