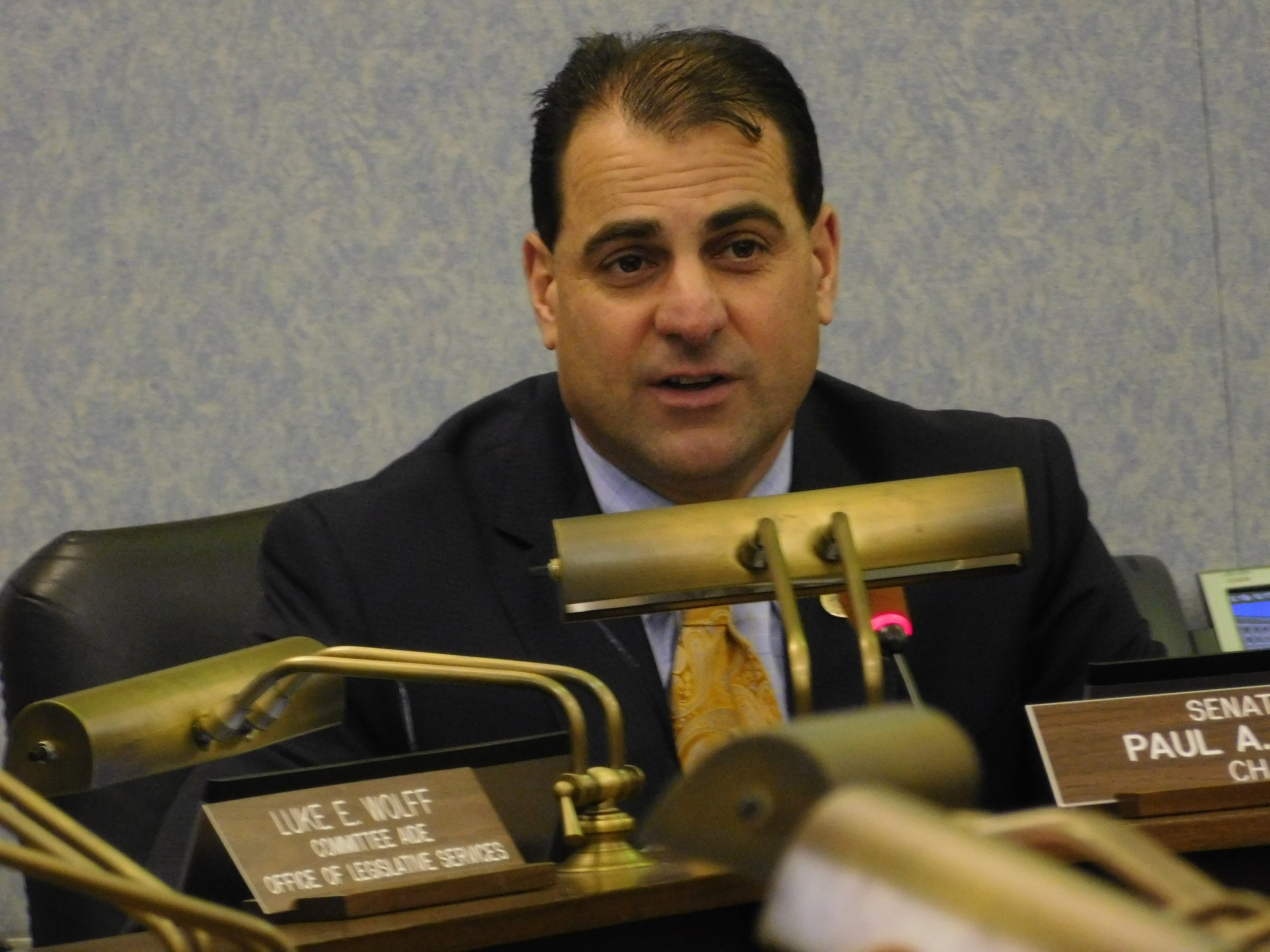 Two competing bills aiming to regulate transportation network companies (TNCs) like Uber and Lyft are making their way through the NJ legislature. Under certain circumstances, the assembly version sponsored by Democrats Joe Lagana (D-38), Troy Singleton (D-7) and John Wisniewski (D-19) would require would-be drivers to undergo fingerprinting before starting work. The senate version sponsored by Senators Joe Kyrillos (R-13) and Paul Sarlo (D-36) has no such provision but does, however, contain a provision that requires a state police background check in addition to a third party check.
Former U.S. Attorney General Eric Holder does not think that a fingerprinting provision is appropriate in New Jersey when regulating TNCs. On June 2, Holder sent a letter to Sarlo, the chair of the Senate Budget and Appropriations Committee, encouraging the legislature to forego the legislation that requires fingerprinting. According to Holder, when he was Attorney General he actively pursued ways to "eliminate policies and regulations that impose unnecessary burdens on individuals reentering society."
The letter read: "For non-law enforcement purposes, fingerprint-based background checks are just such a practice. They are based on the FBI's Criminal Justice Information System (CJIS), which even the FBI has acknowledged is incomplete and lacks information about the final outcomes of a significant percentage of cases. That means that its records often do not indicate whether a person who was arrested was even charged or ultimately convicted. Because of these issues with law enforcement databases, a fingerprint-based check can prevent people from getting a job even if they were never found guilty of a crime."
Holder's letter continues by claiming that fingerprinting is discriminatory for members of communities of color. He also said the information can negatively impact many job seekers because records regularly show arrests that did not become convictions.
"With nearly 50 percent of African-American men and 44 percent of Latino men arrested by age 23 nationwide, the practice of denying work based on law enforcement records with incomplete and inaccurate information disproportionately disadvantages people who have been arrested," Holder wrote.
The NAACP has also taken issue with the fingerprinting provision. In May, NJ NAACP president Richard Smith issued a letter proclaiming the organization's support for the senate bill (S2179) over the assembly bill (A3695).
Uber released the following statement on the issue of background check regulations for drivers: "While no background check is perfect, we believe ours stacks up well against the alternatives. It has become increasingly clear that relying solely on fingerprint databases that lack complete information not only poses safety concerns but also leads to discrimination against minority groups."
The assembly bill cleared committee in late May. The senate committee will hear the senate version later this month.