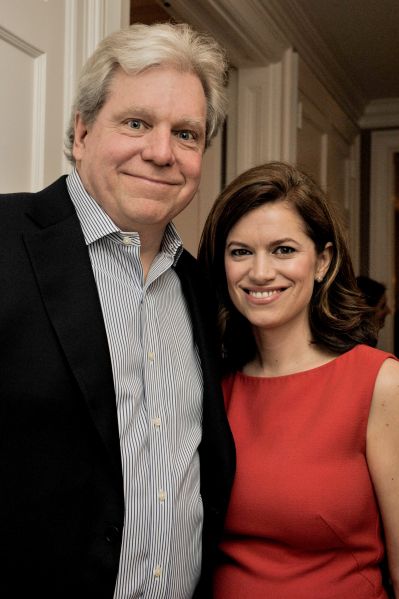 Former White House press secretary Joe Lockhart has had a few very busy months.
In January, Lockhart was named as the NFL's new executive vice president of communications. Then, it was recently reported that he and his wife, Giovanna, who is the D.C. editor of Glamour, are also going to be the Obama family's future landlords—quite the unique title.
And now the Lockharts have purchased a three-bedroom, 3.5-bath loft in Tribeca, at 415 Greenwich Street. We guess the couple had to live somewhere while their sprawling Washington, D.C. manse was being inhabited by the famous family who is currently residing at 1600 Pennsylvania Avenue.
Shortly after President Obama announced that he and his family would be staying in D.C. after his presidential term ends this January in order for his youngest daughter, Sasha, to finish high school at the private Sidwell Friends school (his older daughter, Malia, is off to Harvard in fall 2017), it was reported that the Obamas would be renting the Lockharts 8,200-square-foot home in the upscale Kalorama neighborhood.
Though it might not be the White House, the Lockhart home at 2446 Belmont Road NW must be something special for the Obamas to choose it over the plethora of options we're sure they had at their fingertips–or, maybe Lockhart's experience in post-White House lifestyle was rather appealing. Lockhart was, after all, the White House press secretary from October 1998 to September 2000, throughout former President Bill Clinton's administration, and he has also worked as the press secretary for a number of other Democratic politicians.
But back to the 2,693-square-foot condo in the Tribeca Summit, for which the Lockharts paid $5.5 million, getting such features as 12'6" ceilings, an open kitchen, a formal dining and living room as well as an "informal" living room, and southern exposures.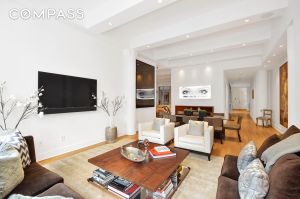 The Lockharts purchased the loft from Scott Schwadron and his wife, Compass broker Stacey Ciulla Schwadron–she's also conveniently listing the space, along with  James Morgan, which also boasts a master bath with a Carrera marble soaking tub, separate shower and double vanity, which we imagine would be a useful touch for a fashion editor and the public face of the NFL.
After leaving his post as White House press secretary, Lockhart founded and became managing director of a communications consulting firm, Glover Park Group, and at one point took a gig as Facebook's company spokesperson, before heading over to New York for his new position at the NFL.
Of course, it seems that Lockhart isn't quite done with D.C. yet. After all, the Obamas are just renting his home, so Lockhart could always pack up and move back in after their tenure there.