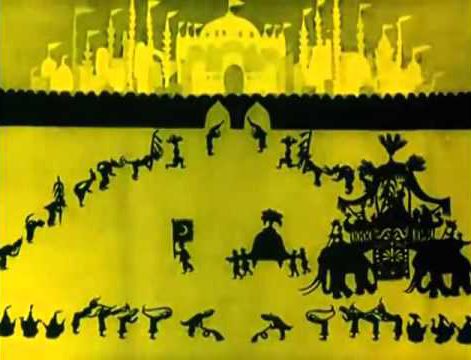 Google celebrates pioneering German animator Lotte Reiniger. Google Doodle spotlights the wartime animator (she would have been 117 today) who predated Disney by a decade and brought European fairytales such as Cinderella to life through mesmerizing films made from cut paper silhouettes.
U.S. Senate scrutinizes tax benefits of private museums. Last year, Republican senator Orrin Hatch began looking into the operations of private museums, and now he's turned over his findings to the Internal Revenue Service. "Despite the good work that is being done by many private museums, I remain concerned that this area of our tax code is ripe for exploitation," said Sen. Hatch in a statement.
After 15 years in Chelsea Anton Kern Gallery jumps to Midtown. The gallery first opened its doors in Soho in 1996, and was a pioneer when it moved to Chelsea in 2001. Now, Kern, who represents artists such as MacArthur fellow Nicole Eisenman, is moving to 55th Street in Midtown.
King Tut sported a dagger made of meteorite. A new study confirms that a blade buried with the Egyptian boy king was made from the iron of a meteorite, and is one of just a few ancient artifacts made of the substance that have been discovered in Egypt.
Has everyone forgotten about Artstar, Jeffrey Deitch's art world reality show? In 2006 the star dealer and curator gifted TV audiences with Artstar, a Real World-style, day-in-the-life reality series that only ran for one season. While it was a flop in its day, Deitch's vision for an unscripted series predicted the success of shows such as Keeping Up with the Kardashians and Real Housewives.
$16,000 Lego sculpture destroyed within an hour of going on view. A boy in southern China managed to reduce an artist's intricate, life-size Lego sculpture to pieces in mere minutes after it was unveiled at an exhibition in Ningbo. The artist's sculpture, a life-size statue resembling the fox character from Disney's animated film Zootopia, took three days to complete. The artist, identified only as Mr. Zhao, has decided not to request compensation but asked for an apology.
Is the internet one big work of art? Writer Virginia Heffernan postulates it may be in her new book Magic and Loss: The Internet as Art.