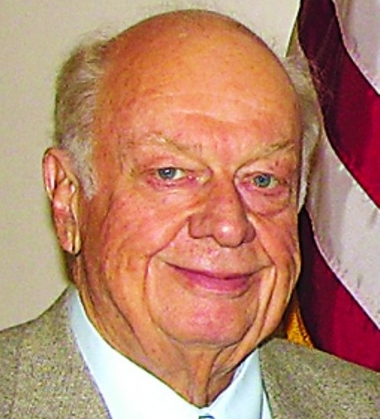 Hunterdon County GOP Chairman Emeritus Henry Kuhl will attend his tenth GOP convention in a row in Ohio this summer, where he will serve as a Donald Trump delegate.
Chairman for 35 years when he retired in 2014, Kuhl recalls the 1980 national convention, when Ronald Reagan picked fellow prez candidate George Herbert Walker Bush in part to prevent party splintering. "I've always been someone to recommend that we should run as a team and don't fracture the party," Kuhl told PolitickerNJ.
The former chairman said he believes Trump's best choice as a running mate is Ohio Governor John Kasich.
"He should not pick Ted Cruz," Kuhl said. "I'm a conservative with some moderate positions but I am a political realist, and Cruz appeals to the most conservative parts of the party, where there's not enough power to win the general election.
"He [Trump] can go to people like Kasich, this is a former congressman who wrote a balanced budget that Bill Clinton got the credit for, and he did same thing in Ohio as governor, where he won reelection by 65%. Ohio is a swing state. I think Kasich on the ticket would bring Ohio to Trump. Without question he would lend strength to the ticket because people look at him as being experienced with proven ability. I like Kasich but I also think there were five or six GOP candidates qualified to be Trump's running mate."
Kuhl said he believes Gov. Chris Christie will be Trump's attorney general. The former chairman said he can excited about Trump's candidacy because the billionaire real estate tycoon would be a pro business president, in his judgement.