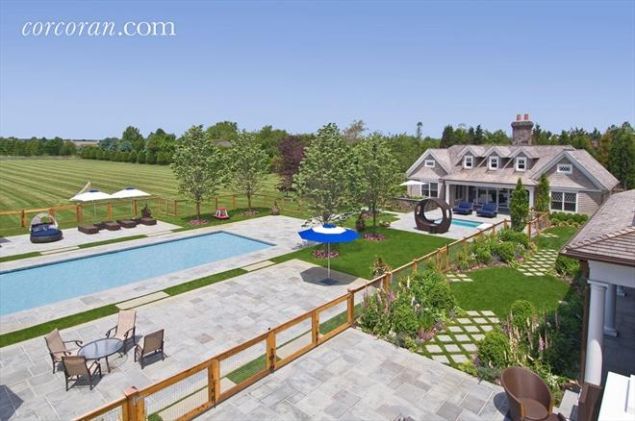 We imagine that when one's main domicle has such features as a two-lane bowling alley, a rock-climbing wall, and a 60-foot pool with an underwater stereo system, a mere Park Avenue penthouse can't really hold its own.
At least, that seems to be the case for Hamptons mega builder Joe Farrell and his wife, Kristen, who just put a penthouse duplex at the white-glove co-op 510 Park Avenue back on the market, only five months after they purchased it.
It shouldn't come as a surprise that the Hamptons big shot, known for supplying the shingle-style houses both beloved and belittled by denizens of the East End, would be an expert flipper—here's hoping, anyway, considering he's put a $8.995 million price tag on the co-op, after paying $4.4 million in January.
The Farrells already own a three-bedroom apartment in the Park Avenue building, which they purchased for $3.56 million in 2013. It looks like they'll be keeping that pied-à-terre for now—they spend most of their time at the enormous Bridgehampton spread at 612 Halsey Lane, known as the Sandcastle. You may recall that none other than Beyoncé and Jay Z dropped $400,000 a month to live there in 2012. Pre-Lemonade, you know?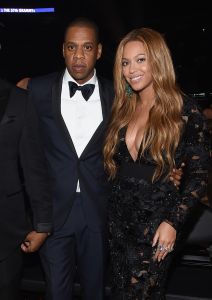 The four-bedroom, 4.5-bath Park Avenue penthouse has wraparound terraces and "soaring" ceilings, per the listing shared by Douglas Elliman brokers Vincent Santoro, Ammanda Espinal, and the Sroka Worldwide Team, which also says the place has been entirely gut-renovated and is "decorator ready." We're just going to have to take their word for it, considering that there are not yet any photos of the duplex, which can be purchased either as a "blank canvas" or already completed with "ultra" high-end finishes.
And while the steep price increase in such a short amount of time might seem a tad out there for some, this is, after all, the same man who has built more one hundred homes in the Hamptons, and who actually turned down a $43.5 million offer on the Bridgehampton home—an offer that met his asking price. We understand not being able to part ways with it…kind of.
Whatever may happen with 510 Park, the Farrells are also listing the 12-bedroom, 12-bathroom Sandcastle as a $1 million July rental this year…perhaps Beyoncé and Jay Z might want to check it out again?