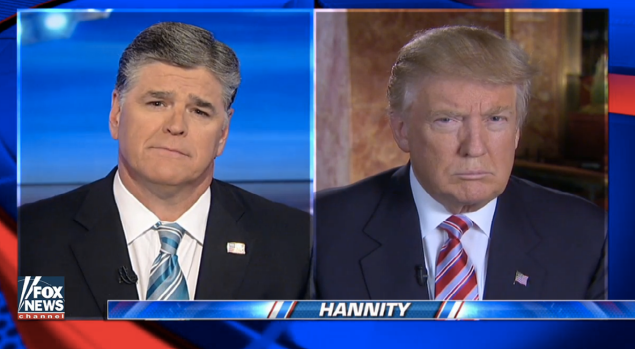 At the beginning of the "All-Star Panel" on Special Report on Fox News Channel Thursday evening, they showed a clip of House Speaker Paul Ryan attacking the Democrats for their sit-in that began Wednesday and ended Thursday on the floor of the House of Representatives.
They did it to urge votes on two mild gun-safety laws, but the Wisconsin Republican saw a more diabolical agenda.
"They're trying to get on TV," Ryan said on TV. "If this is not a political stunt, then why are they trying to raise money off this? Off of a tragedy."
He was referring to the gun massacre in Orlando two weekends ago that killed 49 people, plus the shooter.
A left-wing, liberal Democrat might have answered "Paul, they're raising money to support candidates who, unlike you, Donald Trump and most Republicans, are not frightened by or beholden to the National Rifle Association."
Instead, perhaps Ryan should listen to the explanation of fellow right-winger Charles Krauthammer, Fox's resident intellectual conservative who graced Thursday's panel.
"Of course it's a PR stunt," Krauthammer said. "And it's a successful one . . . This is all about the elections . . . And as we heard a Congressman (John Lewis) say, it's about making it simple. Keep the guns out of the hands of terrorists . .. This is an opportunity by Democrats who think—perhaps they're right—that the pendulum has swung on the gun issue . . . And it appears that it might be successful."
Along with the Supreme Court decision Thursday against President Obama's immigration reforms, the Democratic sit-in helped delineate major issues in the campaign this fall between Trump and the Republicans against Hillary Clinton and the Democrats.
In brief:
Trump and the Republicans and their four Supreme Court judges are anti-immigrant and pro-gun and will do little to stop the recent wave of massacres with assault rifles and more mundane murders that are carried out by other sorts of guns.
On the other hand, Clinton and the Democrats and their four judges are pro-immigrant and anti-gun and will do all they can to prevent massacres with assault rifles and other murders with other guns.
And whichever party wins in November will get to name a Supreme Court judge to tip the political balance of the court to either liberal (Democratic) or conservative (Republican).
That's a big picture. But in an even larger frame, the sit-in showed how modern technology can get out a message that isn't ISIS beheading people.
Even though Ryan ordered the microphone and cameras turned off, the Democrats made impassioned speeches that were shown on C-Span and most other networks not named Fox.
'It's a shame . . . It's too bad . . . Very sad . . . the whole immigration mess is costing us a fortune.'
The pictures and words came through Internet streaming platforms commonly available on smart phones. At the same time, outside the building, regular news cameras showed a cheering crowd growing on the Capitol steps. Of the big three cable news nets, only Fox lacked coverage from this spot.
In fairness to Fox, it should be pointed out that they went on screen Thursday morning with a producer, Chad Pergram, doing the talking to the camera. He appeared after the 11 p.m. rerun of The O'Reilly Factor.
He found no Democrats to talk to but did locate Louie Gohmert, the Texas crackpot who stormed the sit-in in shouting about radical Islam.
Curiously, Fox showed only this single highlight from the Internet feed—over and over again.
But, inexplicably, it aired without sound. Perhaps they thought hearing his words would unfairly make Republicans look crude and rude and falsely come across as religious bigots. (Only some of them support Trump's plan to ban Muslims from entering the country.)
California Democrat Rep. Scott Peters, interviewed Thursday night by Lawrence O'Donnell on The Last Word on MSNBC, told how scenes like these got out, a violation of House rules.
"One of my staffers suggested I download this app," Peters said of the "Periscope" platform. "It was important for us to show America. The response was amazing. We are boiling over with frustration."
He said the videos allowed citizens to connect with their elected officials "In an emotional and visceral way." Most polls seem to agree that more than 75 percent of Americans want something done about the gun problem.
"We've changed the conversation about this," Peters said. "I thought it was really quite profound."
One of those moments came when Michigan Democrat Debbie Dingell—wife of former Rep John Dingell—stood behind the lectern, her blond head barely visible in the camera frame.
She recounted growing up in a household with an abusive father who sometimes threatened his family with a gun.
"I know what it is like to see a gun pointed at you and wonder if you were going to live," she said. "And I know what it is like to hide in the closet and pray to God 'Do not let anything happen to me.'"
The uneven quality of the live video stream seemed in some ways like talking to a friend over an iPhone with Facetime.
Amateurish though these pictures were, they pulsated with a resonance of cinema verite, especially when those in the chamber broke into Dingell's speech with long, loud applause.
This and all scenes were shot from a low angles, sometimes showing the moving hands of the old-fashioned clock high above on the wall and the words "In God We Trust" carved into fine wood.
"That raw nature of it made it much more compelling," said Susan Swain, a C-Span executive who appeared on CNN Thursday afternoon. "You really felt like this was an inside view."
On MSNBC in the evening, senior editor Cal Perry called it a "seminal moment" and said "maybe the technology has finally leapt over the old TV cameras."
When regular cameras were used both Wednesday and Thursday, they clearly captured Ryan's dismissive and brusque treatment of the Democrats.
This was particularly insulting because they were led by John Lewis, the Georgia Congressman who was a Civil Rights leader in the 1960s alongside Dr. Martin Luther King.
Another African-American Democratic representative—Gregory Meeks of New York—spat out Ryan's pejorative words.
"Stunt!" Meeks said to Joy Reid on Hardball on MSNBC. "It's nothing that John Lewis does that's a stunt . . . It wasn't a stunt, it was a tactic. We're sick and tired of coming to have the stunt of just having moments of silence."
Noting that Ryan denied a vote on the gun issue and adjourned the chamber until after the Fourth of July, Meeks said "In the dead of night, they wanted to get out of town."
Ryan did this by compressing the rest of the week's business into a "new day" that began at 2:30 a.m. and ended shortly thereafter. By then, Fox coverage was invisible and CNN went in and out and MSNBC showed the most.
Reporter Luke Russert didn't have a five o'clock shadow. He had a 3 a.m. shadow. His whiskers seemed to grow before your eyes but he was indefatigable.
All of this could be bad news for Trump, who is campaigning this weekend in Scotland, where he will show off his golf courses for wealthy people and perhaps discuss foreign policy with Mary Queen of Scots.
Before leaving, however, he recorded an interview with Lester Holt of NBC. One revealing clip that appeared on NBC's Nightly News was repeated most everywhere (except Fox).
In it, Holt asked Trump how he could say that Hillary Clinton slept through the Benghazi attacks in 2012 that killed four Americans in Libya when she was Secretary of State.
"Were you there?" Trump asked, interrupting Holt, in reference to the so-called 3 a.m. phone call.
Holt also asked Trump how he could say Clinton's emails were hacked by enemy governments, as Trump said in a teleprompter speech on Wednesday.
Of the supposed Clinton server hacking, Trump told Holt "Well, you don't know that it hasn't been."
HOLT: "Is there any evidence that it'd been hacked?"
TRUMP: "I think I read that and heard it."
HOLT: "Where?"
TRUMP: "And somebody also gave me that information."
Unable to name a name, Trump said to Holt "I will report back to you."
Holt wasn't buying it.
"But you said it with such certainty yesterday," he said.
"I don't know it certainty," Trump replied. "Probably she was hacked. You can be hacked and not know it."
Many Republicans and right-wing pundits praised how Trump read a speech from a teleprompter Thursday, something that is scorned when done by President Obama. Besides speaking to Holt, Trump, via remote camera, visited Sean Hannity's man cave for a little chat between tough guys in the 10 p.m. hour on Hannity.
Hannity didn't ask Trump about how Holt exposed him or about how Trump's golf resort in Scotland is losing money or about his now-forgotten promise to speak to the NRA about tougher gun laws or about how he casually hit Clinton recently with a religious slur—a frequent Trump style of innuendo that would warm the hard, cold hearts of Joe McCarthy and Roy Cohn.
Trump and Hannity stuck with safe subjects, like how we are threatened by Sharia law and how, Trump said, "It's a shame . . . It's too bad . . . Very sad . . . the whole immigration mess is costing us a fortune."
Both Trump and Hannity agreed that CNN is "dishonest," even though CNN has hired Corey Lewandowski, the campaign manager Trump fired on Monday.
Best bit in the hour came on MSNBC, where O'Donnell interviewed a real live Scotsman in Aberdeen who lives near one of Trump's golf spreads.
Some of Trump's neighbors in Scotland are flying flags of Mexico to taunt Trump, who has disparaged that nation and its people by calling them rapists and criminals and promising to build a giant wall on the border to keep them out and treating journalist Jorge Ramos with contempt.
"Go back to Univision," Trump said to Ramos.
O'Donnell spoke with David Milne, who described his large-fingered, billionaire American real-estate mogul neighbor.
"The man's made a fool of himself," Milne said in a Skype conversation. "He'll pander to your fears and hopes and do what the blazes he likes . . . It's a form of ego and arrogance."
Disclosure: Donald Trump is the father-in-law of Jared Kushner, the publisher of Observer Media.