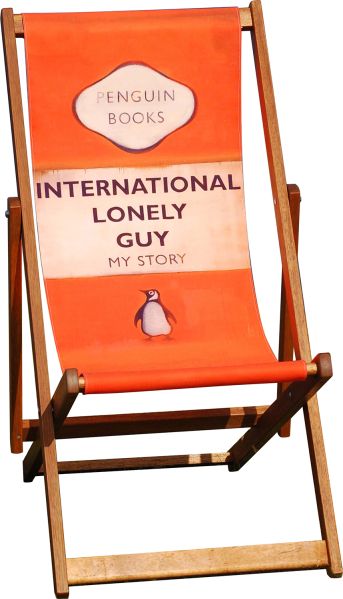 Deckchair: Polyester and cotton mix canvas, edition of 500, courtesy Other Criteria © Harland Miller, RRP $550 including tax, othercriteria.com
British artist Harland Miller honed his skills on the (once) mean streets of downtown New York. He returned to the U.K. to create, among other works, paintings and prints inspired by the covers of vintage Penguin books. Visual art aside, Miller once penned a novel—Slow Down Arthur, Stick To Thirty—a glorious tale of a young guy who goes on tour with a David Bowie impersonator in 1980. Miller's works fetch thousands and prints only appear from time to time. However, this summer, Other Criteria is offering a limited edition of deckchairs, featuring some of the artist's trademark, laconic and humorous mottos.
If you like art and the beach, you can't go wrong. 
Deckchair: Polyester and cotton mix canvas, edition of 500, courtesy Other Criteria © Harland Miller, RRP $550 including tax, othercriteria.com