It wasn't the easiest play he's ever made, but former NHL star Eric Lindros has successfully offloaded his West Village condo.
Lindros was one of the earlier buyers in the once celebrity-beloved 1 Morton Square, purchasing the 2,191-square-foot abode for $2.54 million in 2004, but much like other stars, among them Mary Kate and Ashley Olsen, Oliver Stone, and Amy Poehler, the luster of the sleek building seemed to wear off over time.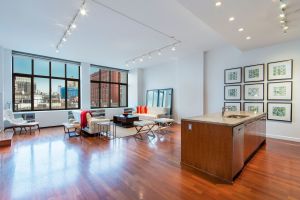 It was also, most likely, a practical matter—after all, he did buy the three-bedroom, 3.5-bath pad when he was still signed with the New York Rangers. He signed with the Toronto Maple Leafs a little after that, then announced he was retiring from the sport in 2007.
But throughout all of that, he never let go of the condo, though he did rent it out at times. By 2014, though, he finally stuck a $6.75 million price tag on the place. When no buyers but, he dropped it to $5.55 million, netting a new owner.
Sort of, anyway—Martha Rubio and Peter Hughes paid $5.38 million to take possession of the place, which has some very nice attributes like a 479-square-foot terrace, 11-foot ceilings in the living room, and wide plank hardwood floors.
"The seller is relocating," Brown Harris Stevens broker Juliana Frei, who shared the listing with Drew Glick, told the Observer back when the unit went into contract. "They had it rented out for the last few years, but were tired of being landlords."
"There are excellent views—this is only a sixth floor apartment…but it is in the low-rise penthouse section of Morton Square. It has full-on water views," Ms. Frei added.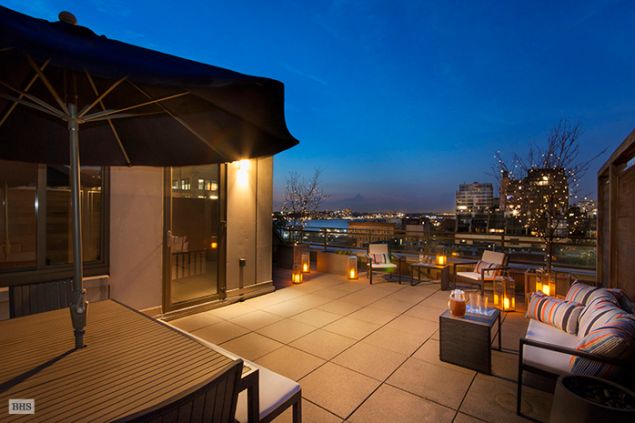 There's also a "cabana room" that services the terrace, where one can perhaps check out the aforementioned excellent views (open north river views, to be more precise), which can be reached by way of a "straight" staircase.
Perhaps it was the prospect of enjoying that terrace in the summer months that finally pulled in a buyer. That, and a potential glimpse of our favorite wizard Harry Potter. We mean, Daniel Radcliffe–he's one of the few who has kept his apartment in the building.