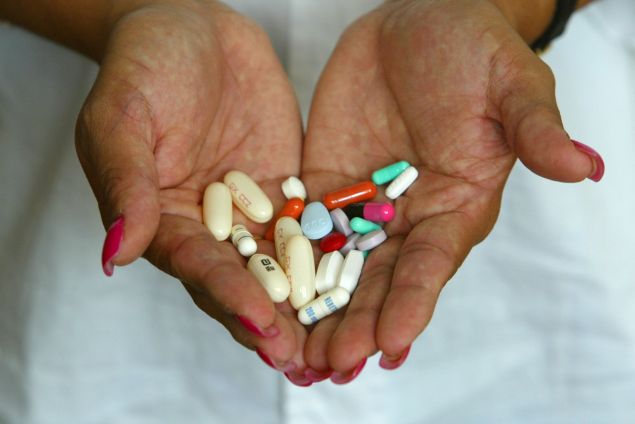 No matter what side of the aisle you're on, we can all agree that medical progress should be celebrated and accelerated, not halted or even slowed.
New Yorkers know this. The Big Apple is the beating heart of the research that leads to such progress. Mount Sinai, Presbyterian, St. Jude's, NYU Langone, Memorial Sloan Kettering Cancer Center – the city's hospitals and medical research facilities are leading the charge to treat and cure the diseases that afflict millions. Miracles are happening here.
But all is not well. The city also hosts one of the most prominent advocates for price controls on medical innovations: Peter Bach, the director of Memorial Sloan Kettering's Center for Health Policy and Outcomes.
Bach has made a name for himself attacking pharmaceutical companies for what he believes are unfairly high prices for medicines, especially ones that treat various forms of cancer. He recently unveiled his master measurer: a "Drug Abacus" that ostensibly determines how much a specific medicine should cost.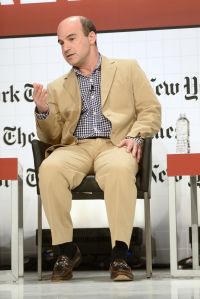 Spoiler alert: The answer is habitually much less than the drug's current price. But these prices also cover the costs of continued life-saving research – the progress that patients are counting on. The logical conclusion of Bach's work would be a slowdown – if not a full stop – to continued innovation and progress in medicine.
Bach's work is growing in popularity, especially in liberal circles where the demand for price controls is now an article of faith. Perhaps this is why he is a purported frontrunner for a prime spot in a possible Hillary Clinton administration, where he could turn his ideas into permanent policies.
To date, however, Bach has achieved more media notoriety than policy traction. But the same can't be said for a little-known – and increasingly influential – national non-profit called the Institute for Clinical and Economic Review.
ICER, as it is known, is quietly working to develop pseudo-scientific analyses that will effectively function as price controls. The group, which works closely with the health-insurance industry, recently unveiled one such analysis, which it calls a "value framework."
If you haven't heard of a "value framework" before, you're not alone. They're complicated mathematical calculations that dictate the rationing of medicines that are supposedly too costly. If a patient's treatment crosses a certain financial threshold, the framework determines that further treatment is financially unwarranted.
Think Bach's abacus, just in a different form.
Consider the value framework ICER recently unveiled for multiple myeloma, a rare form of blood cancer. It estimates that every year of a sick patient's life is worth as little as 3/5 of a year for a healthy person.
It won't matter what your doctors say or if there's a drug that could help you — if the formula says it's too expensive, you're done. Think for a moment how Stephen Hawking or Magic Johnson would fare in a system that judged their value in this way.
These analyses aren't restricted to rare diseases like multiple myeloma. ICER's next value frameworks will cover far more common ones such as lung cancer and multiple sclerosis. Millions of patients could be impacted. And Medicare has already expressed interest in ICER's work, a sign that a lot more than the camel's nose is in the regulatory tent.
A measure of good news: Some forms of price controls are still a bridge too far – even for ICER and Peter Bach. Last week, they both joined patient groups in criticizing "step therapy", a process by which patients are first placed on older, cheaper medications, instead of what their doctor prescribes. A bill to curtail this practice just passed both houses of the New York Legislature – unanimously.
By all means, let's have a conversation about cost. But a critical part should be declaring that no matter what form they take, fixed formularies on therapies and inflexible price controls on medicines are little more that progress controls on innovators and treatment controls on patients.
Can't we all agree on that?
Jonathan Wilcox is a leading public policy expert who served in the California Governor's Office and a Professor of Public Relations at the USC Annenberg School for Communication. He is policy director at Patients Rising, a non-profit organization that advocates for patients with life-threatening diseases.