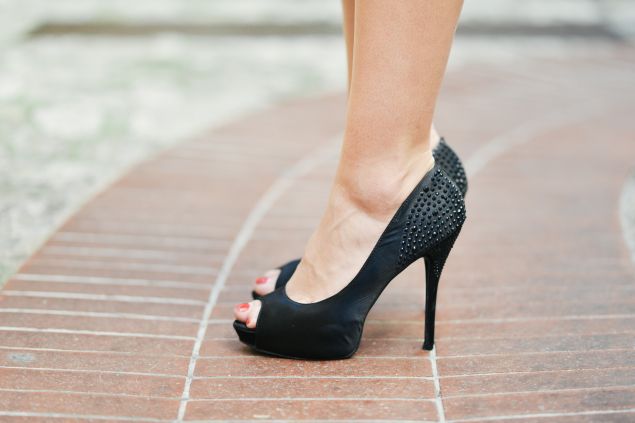 Selling art in flats at Basel is a no-no, says leading female art dealer. Did I miss something? When did Art Basel become the new Cannes and start slapping dress code requirements on women? Blue-chip gallerist Dominique Lévy dropped a quote bomb to the New York Times, saying, "I can't sell art in flat shoes," and admitted she soaks her feet in ice after the first few hours of the fair to power through. "Then I can do another four hours," she told Robin Pobregin.
The Louvre and Musée d'Orsay reopen as Paris' floodwaters recede. Both museums opened their doors to the public after closing for five days to evacuate art in anticipation of encroaching water from the River Seine. In that time, the Louvre lost 120,000 visitors and €1.5 million.
Harlem street renamed for Norman Rockwell. Upon learning that Rockwell was born on West 103rd Street, high school students from Edward A. Reynolds West Side campaigned to have the street named for the famous painter. On Thursday, a new sign will be hung between Broadway and Amsterdam Avenue dubbing the area Norman Rockwell Place.
MoMA to "unpack" the life's work of architect Frank Lloyd Wright with 2017 show. "Frank Lloyd Wright at 150: Unpacking the Archive" will coincide with the architect's 150th birthday and feature 450 works, from drawings to fragments of some of his famous buildings, spanning 60 years.
Street artists douse Coney Island with a fresh coat of paint for summer 2016, courtesy Jeffrey Deitch. The second edition of Jeffrey Deitch's Coney Art Walls returns to the seaside playground, with new murals along the boardwalk by artists such as Tats Cru, Buff Monster, How & Nosm, Retina and Daze.
What would the art world's dream buy be? At online auctioneer Paddle8's fifth anniversary bash, founder Alexander Gilkes told New York magazine he'd buy a Cy Twombly blackboard if he had the cash. Meanwhile, Peter Brant Jr., the art publisher's son, daydreamed about buying a "really sexy" Mondrian or cubist Picasso.
Tate names Gregor Muir director of its international collection. Muir takes over for Frances Morris, who was recently promoted to director of the museum.