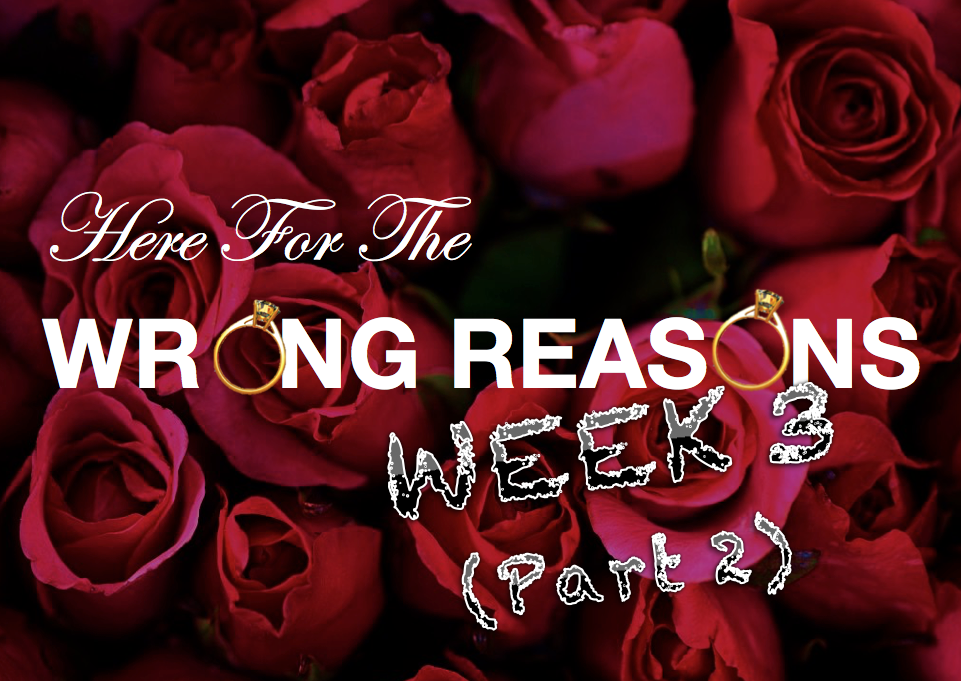 We're nearing the end of the Chad saga, but he's not going out without a fight.
In lieu of the typical cocktail party, JoJo takes a cue from the first episode of UnReal and hosts a pool party where she gets to show off how good she looks in a bikini and make out with/straddle/canoodle with Jordan, the one who's TOTALLY not going to win this one we promise this is going to be a nail-biter from start to finish. JoJo's biggest fear now is that it's "too good to be true." Will Jordan open up, or whatever?!? This clearly manufactured plot point is going to keep us on the edge of our seats. Side note: does his hair just always look like that?
[protected-iframe id="29148ff404f053b9908f44fd04132e2d-35584880-105013903″ info="https://www.whipclip.com/embed/cwhwp?pid=19789″ width="560″ height="315″ frameborder="0″]
The pool party is largely uneventful except Evan gets a nosebleed like the insufferable dweeb he is. Because Chad might be a bully, but Evan is just the worst.
CHAD ATTACK!
Whether it's editing or roid rage or lack of cold meats, Chad is angrier than ever, making threats, using phrases like "take it to the limit" and calling himself "The Chad Bear." He is the Donald Trump of The Bachelorette and I look forward to all of the thinkpieces next week explaining the many ways exactly why and how. One of them will probably be mine.
Of course, Evan is the one who interrupts Chad when he's talking with JoJo. My UnReal filtered mind can only imagine the interaction with the producer who prodded him to do that. ("Come on, Evan. Are you really going to keep letting Chad lie to JoJo? I thought you cared about her!")
When it comes to the rose ceremony, JoJo definitely got the memo to make things as dramatic as possible. In a glittery crop top that looks like something Taylor Swift would wear to the VMAs, JoJo gave the final rose of the night… to Chad. Cue gasps and internalized #ragegasms from the other guys.
[protected-iframe id="6005e305e74c4fdd349e179aaa4d85e3-35584880-105013903″ info="https://www.whipclip.com/embed/cwvgf?pid=19789″ width="560″ height="315″ frameborder="0″]
But that rage can't last for long because they're going on a trip! …To Pennsylvania! The romance capital of the United States. I already told my boyfriend that I won't say yes to his proposal unless he promises that our honeymoon can be in Pittsburgh.
WHO IS PLANNING THESE DATES?
For a one-on-date date, JoJo takes Brunette Man Luke dogsledding (on a dirt road, without snow, with a stranger steering inches behind them) and then forces him to chop wood for her before getting in a hot tub that was too hot.
They have a Wonderful Date that ends when they get on stage for a band that no one knows and make out in front of everyone in the crowd. Out of curiosity, what would have been the plan if the date hadn't gone well? The two of them walking, sullenly, while people cheer, getting on their little make out platform and just… Smiling? Waving? That's the show I want to see.
Quick note: West Point isn't an Ivy League school. Nice try, Luke.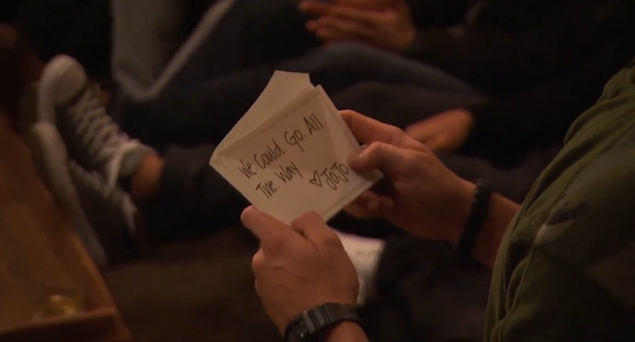 On to the group date! I'd like to point out that whoever reads the group card recites the names of all the guys chosen to attend. And yet, when they flashed to the card, NO NAMES. And don't play the "there was another card that he threw down somewhere" because there wasn't. There was no second card in that envelope. I'm starting to feel like this whole thing is a manipulation to make good television.
NEVER DATE SOMEONE BAD AT SPORTS, OKAY?
In keeping with her Sports! Girl persona, JoJo brings the group datees to a football stadium to play a friendly game against one another. It seems a bit unfair that Jordan, former pro-QB, was chosen for this challenge, and even MORE unfair that he plays QB for both teams so he wins no matter what, but who am I to argue with the guy who wins this?
Why does JoJo keep making Wells do physical challenges with the broest guys ABC producers could find? Stop it JoJo! Bring him to a concert and a food truck. Enjoy the ONLY REAL HUMAN BEING on this show while you can! Oh lord, if I were the Bachelorette, I'd take my one-on-one to a Zadie Smith lecture, and then for the group date, have them all read Shrill by Lindy West and debate each other on the ways in which rape culture and sexism affect women in the public eye. #DanaForBachelorette
But back to football. Evan struggled with wearing a sweatband, and also with not looking like a dweeb. He got another nosebleed because he's a dork. "I'm in beast mode!" Fuck that guy.
JoJo and Robby have a moment, making out against the pool table and I have a moment realizing he looks EXACTLY like Broadway actor (RIP American Psycho, the musical) and Lea Michele-ex Theo Stockman.
Jordan tells her he's falling for her (look at that! He opened up!) and got the rose.
The real centerpiece of the night: a 2-on-1 with Alex, American Hero (didn't you see those American Flag socks) and Chad, the leader of the Cobra Kai Dojo from The Karate Kid.
IT'S GOOD VS. EVIL, THEY TELL US 100 TIMES
They go on the world's most awkward date, just in the woods, and JoJo is flagrantly and aggressively uninterested in Chad. When she finds out he made threats against Jordan (her Jordan!) she makes up her mind and Alex get the rose, pretty much by default.
Will Chad ever learn? My favorite line of the night might have been when he got angry that Alex informed JoJo that Chad was threatening other guys in the house. "He told her I threatened people. Now I gotta fucking go find Alex." That's the spirit.
While JoJo and Alex walk off into the wilderness holding hands, Chad is wandering, thinking he's getting pranked. He really, really thinks this is a fake and it's almost adorable.
When a PA comes in to take Chad's stuff out of the mansion, the rest of the guys all celebrate. Really, celebrate. Confetti poppers and champagne. Chad is still wandering the woods in the darkness, probably wondering why the producers haven't allowed him to go home yet.
And then, like a horror movie, the scene cuts between JoJo's loving cuddles with Alex on a couch and Chad's angry wandering. Cuddles. Wandering. Cuddles. Wandering. And just when you thought you were safe……. Chad shows up to the guy's house, knocking on the door, with nothing to lose. Uh oh. Gotta make sure we turn in in two weeks for something. Hope you're into slasher movies.
Who Did JoJo Tell To Leave (Get Out)
CHRISTIAN

ALI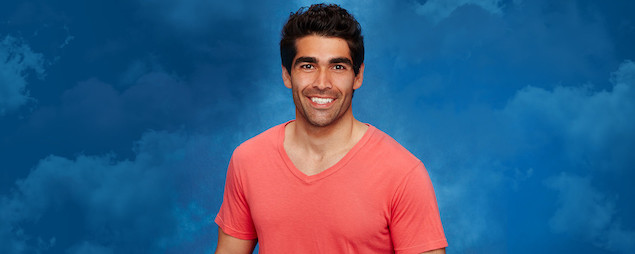 NICK
CHAD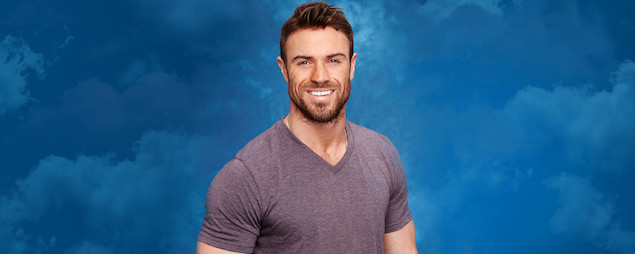 The non-white contestants are falling right on schedule. Christian and Ali were too good for this show. JoJo doesn't deserve them. Nick… showed up the first week in a Santa suit, and probably should have been sent home there and then. As for Chad, I think I've said enough.
THIS WEEK'S WORST GUY: EVAN
Ew.
THIS WEEK'S FRONTRUNNER: JORDAN
I think he might be in this spot for a good long time to come.
DANA'S PRE-SHOW PREDICTIONS
My number one draft pick is out of the running. That's what I get for choosing someone named Chad.
26. Evan
25. Brandon
24. Nick S.
23. Vinny
22. Nick B.
21. James Taylor
20. Luke
19. James F.
18. Grant
17. Coley
16. Daniel
15. James S.
14. Sal
13. Peter
12. Jonathan
11. Jake
10. Ali
9. Alex
8. Christian
7. Will
6. Robby
5. Derek
4. Jordan
3. Wells
2. Chase
1. Chad