Two weeks later in the living room stressin', Chad is gone but the boys are still as petty as ever. Maybe more petty. I feel like a few clips from this episode should be mandatory viewing any time anybody accuses women of being petty or emotional.
In lieu of a proper funeral, the boys scatter Chad's protein powder in the wind, celebrating his demise.
And then a knock on the door. It's Chad! Back for one more confrontation. At this point, there's something impotent in his blustering. Our favorite meathead refuses to pay for Evan's shirt he ripped (lol) one last time before floating away towards Bachelor In Paradise on a wave of pure testosterone.
THE GUYS NEED TO FILL THE CHAD-VOID SOMEHOW (HINT: IT'S WITH PETTINESS)
Question about the cocktail parties: What are the rules here? Because as half the boys are moaning and whining about not being able to spend enough time with JoJo, isn't she… right there? Haven't they ever seen The Bachelorette and/or the SNL parody before? Just go up to JoJo and whoever she's with at the moment, and say "Can I steal you for a sec?"
Jordan makes out with JoJo behind a wall and they play it off like some big alpha move. It's not like she had any say in that kiss or anything. Is it sexist how they're using this bland, pretty woman as a glorified tool to assert their masculinity over each other? Ha ha ha, crazy right? I mean, it's not like this is a show in which a woman is literally a prize to be won. Because even Jasmine from Aladdin knew that's a fucked up dynamic. No, this is a system based on compatibility and commitment. It's not like we live in a world in which 30 random guys would instantly fall in love with a woman because she's beautiful. Obviously not. Men and women are always equal partners in love, and all relationships in this show reflect that fact. Of course!
Sorry. Blacked out for a second. Anyway.
Damn Daniel finally goes home, and has the saddest interview exit I've seen. Real quotes:
"She was obviously going for personality, and obviously my personality is fucked. If this was based solely on looks, there's a good chance I would still be here. My body had nothing to do with this." 
"The chances of her falling for me, I'd have a better chance of getting struck by lightning…while…shaving my face." 
[protected-iframe id="8c724de49ca1e88fa84430328af74571-35584880-105013903″ info="https://www.whipclip.com/embed/dwpla?pid=19789″ width="560″ height="315″ frameborder="0″]
Damn Daniel. Back at it again with the self-pitying. But alas. Gaston has left, and so must Lefou.
And somehow Vinny survived! Whoulda thunk.
OFF TO EVERYONE'S FAVORITE VACATION DESTINATION
The first exotic location they're going to is… Uruguay! Or should I say second exotic location because, after all, they've already made it to the famous tourist destination of Pennyslvania. I'm thinking they're picking places based on airline deals.
JoJo takes Jordan on the first one-on-one because clearly she felt the need to get to know him better. Not like she's already in love with him or anything. JoJo plays my favorite first date move and confronts him about his shitty past relationship with a girl she knew from home. Jordan deflects in classic noncommittal bro move: he was shitty, but only because he cared so much about football at the time. JoJo accepts this answer because she is a sweet naïve waif who somehow still thinks this failed pro-football player with a much more famous brother wouldn't be interested in going on television for anything other than to improve his dating life.
ANOTHER ASSHOLE NAMED CHAD!
Plot twist: Is JOJO here for the wrong reasons?
Probably not (at least more than anyone else goes on this show. Except me. I would be on for the right reasons. #DanaForBachelorette).
[protected-iframe id="01bc0d1ef64c031e079d231241f3c358-35584880-105013903″ info="https://www.whipclip.com/embed/dxfow?pid=19789″ width="560″ height="315″ frameborder="0″]
While getting their perfect side parts just right in a salon, the boys read a tabloid where JoJo's ex, Chad (different Chad), claimed she's still in love with him and dumped him to go on the show. A few things here:
Why would JoJo ever date a guy named Chad. It is literally the most vilanous name in the world
Why do the guys… really care? So she broke up with someone to go on the show. You don't end a perfect fairytale relationship to go on a reality show. They broke up, she's dating new people. Who gives a shit?
It's not like a tabloid would ever print lies, right? Clearly all of the information is 100% verified, and no jealous ex has ever exaggerated for money in the history of jealous breakups.
JOJO HAS TO DATE PEOPLE WHO AREN'T JORDAN I GUESS
They go sandsurfing on the group date and Derek gets the rose because he had told JoJo he needs reassurance. The other guys get mad at him like he did something wrong, which he didn't.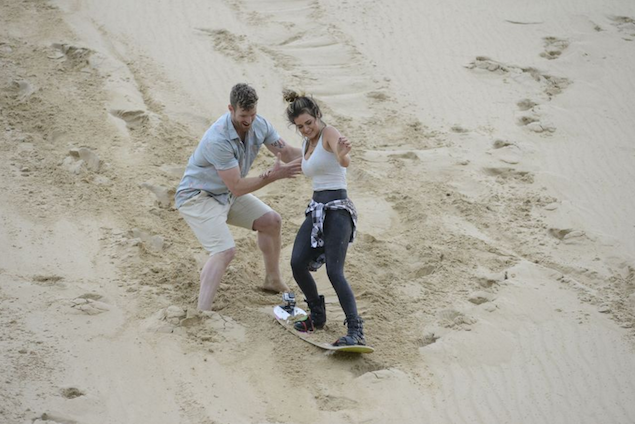 Robby! Oh Robby! I forgot about this brown-hair-blue-eyes man! The two of them go cliff-jumping, and we learn that jumping off a cliff is a lot like falling in love. Can't wait for more of these metaphors to come.
Robby is… obsessed. Head over heels. He gushes about being in love with JoJo in a way that makes me wonder if he's ever made eye contact with a pretty lady before. He is super, super in love with her. JoJo doesn't say it back, but she isn't creeped out enough to not give him the rose.
[protected-iframe id="663f5fec3c1ee9d6d47794abe4012316-35584880-105013903″ info="https://www.whipclip.com/embed/dycgn?pid=19789″ width="560″ height="315″ frameborder="0″]
Finally, in the last rose ceremony, Evan, Grant, and Vinny FINALLY go home. Evan and Vinny because they're the worst, and Grant because he's not white. On to next week!
WHO DID JOJO TELL TO LEAVE (GET OUT)
DANIEL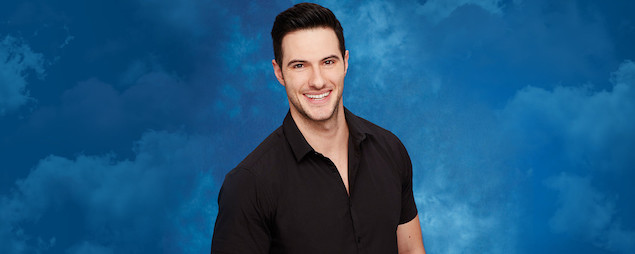 EVAN
GRANT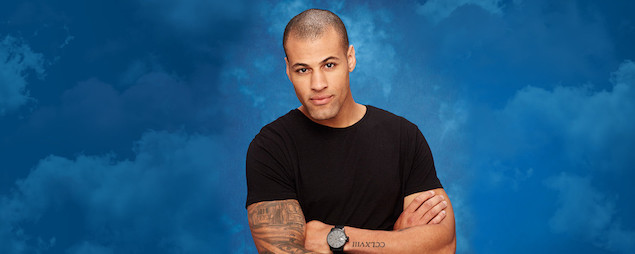 You were too good for this show. Too pure.
VINNY
How you managed to stay in this long is a mystery.
JAMES F.
THIS WEEK'S WORST GUY: EVAN
Good riddance, dweeb. Go home to tell your kids you made out with JoJo, you creep.
THIS WEEK'S FRONTRUNNER: JORDAN
Shocker.
DANA'S PRE-SHOW PREDICTIONS
JoJo and I are finally getting on the same page.
26. Evan
25. Brandon
24. Nick S.
23. Vinny
22. Nick B.
21. James Taylor
20. Luke
19. James F.
18. Grant
17. Coley
16. Daniel
15. James S.
14. Sal
13. Peter
12. Jonathan
11. Jake
10. Ali
9. Alex
8. Christian
7. Will
6. Robby
5. Derek
4. Jordan
3. Wells
2. Chase
1. Chad